LeBron James tweeted a picture of the Miami Heat wearing hoodies, with their heads bowed in support of Trayvon Martin, the slain teenager whose killing has become a national news story.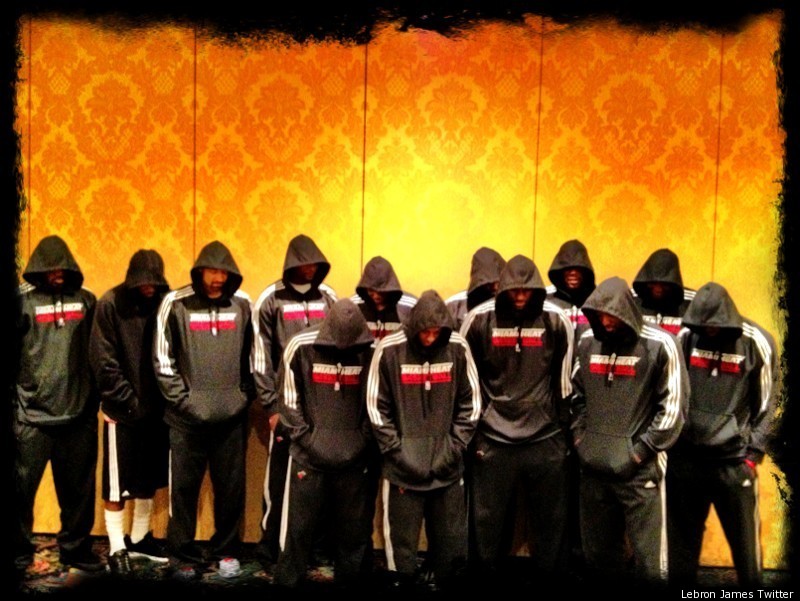 His Heat teammate, Dwyane Wade, also tweeted a picture of himself wearing a hoodie.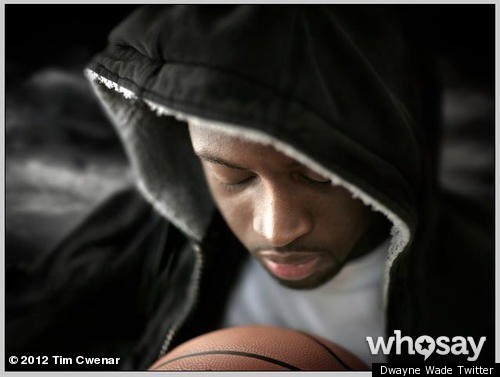 On the evening of Feb. 26, Martin, a 17-year-old Miami native, was returning from the convenience store to the home of his father's girlfriend in an Orlando suburb. George Zimmerman, a 28-year-old neighborhood watch member, reported Martin to the police, and told the 911 dispatcher that the teenager, who was wearing a hoodie, looked "suspicious." Zimmerman was told by the dispatcher not to follow Martin, but a few minutes after the 911 call, Martin lay dead from a gunshot to the chest. Zimmerman admitted to police that he shot Martin, but claimed he acted in self-defense, and he has not been arrested or charged.
The tweet from the NBA superstar comes days after the Million Hoodie March, during which protesters wore hoodies to show solidarity with Martin's family. Pictures of people in hoodies in solidarity have been flooding social networking sites.
"For the most part they are being organized and are being supported by the school family as an outpouring show of support," Broward County Public Schools spokesman Nadine Drew told NBC Miami. "I think the reaction is similar to the national reaction. I don't think our students are any different than others."
Popular in the Community