LeBron James wore his political opinions on his shoes during the NBA season opener on Tuesday night.
The Cleveland Cavaliers star donned black Nike Kicks with the word "Equality" emblazoned in gold across the back during the game against the Boston Celtics at the Quicken Loans Arena in Cleveland.
The message was meant to show solidarity with the ongoing NFL protests against police brutality and racial injustice, which former San Francisco 49er Colin Kaepernick began last year by taking a knee during the national anthem.
On Tuesday, both basketball teams adhered to the NBA's strict instructions to stand during the anthem. The Cavaliers, however, opted to link arms while the Celtics bowed their heads.
Check out more photographs of James' footwear below: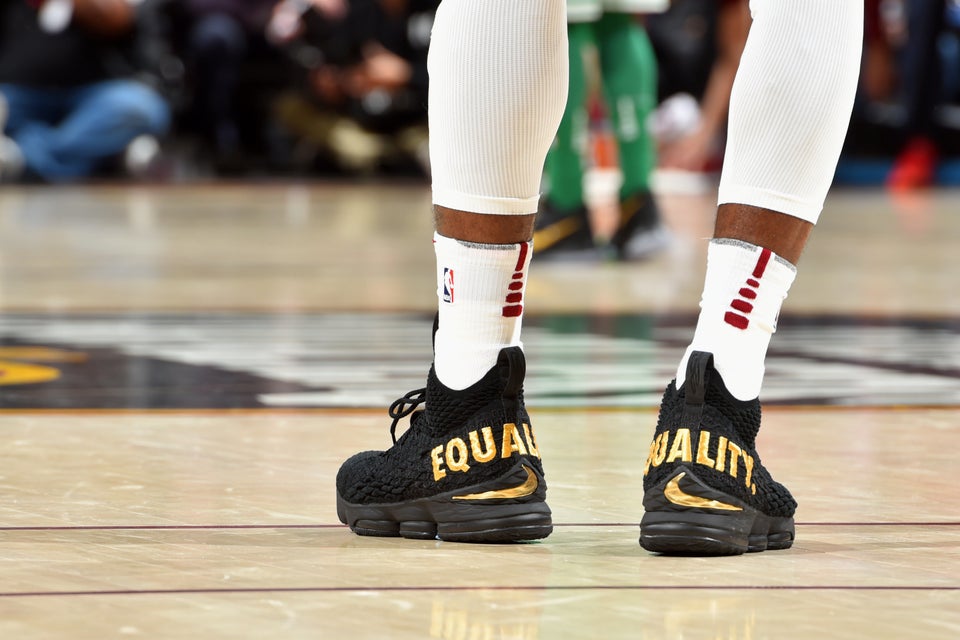 Jesse D. Garrabrant via Getty Images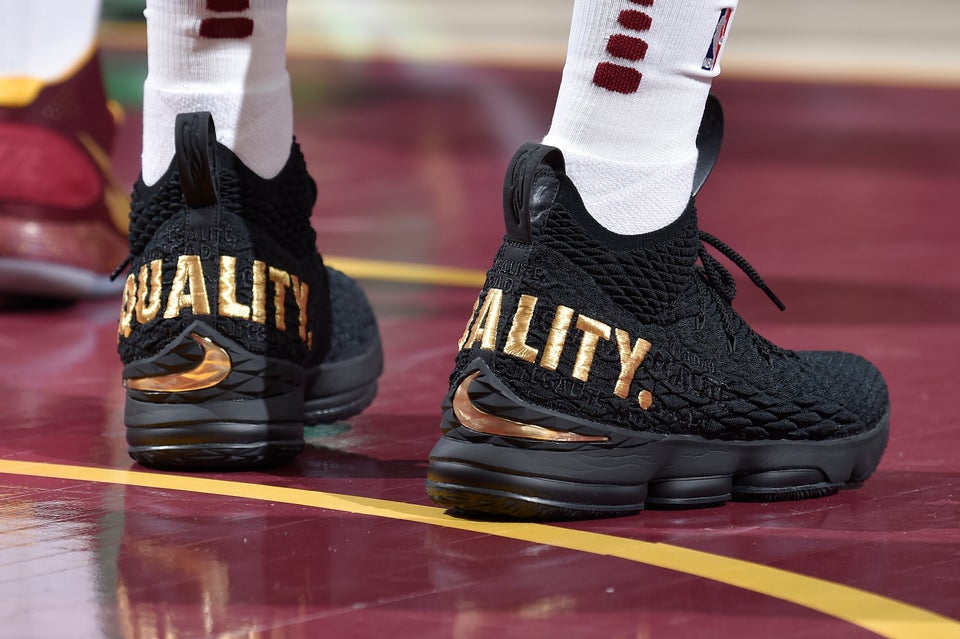 David Liam Kyle via Getty Images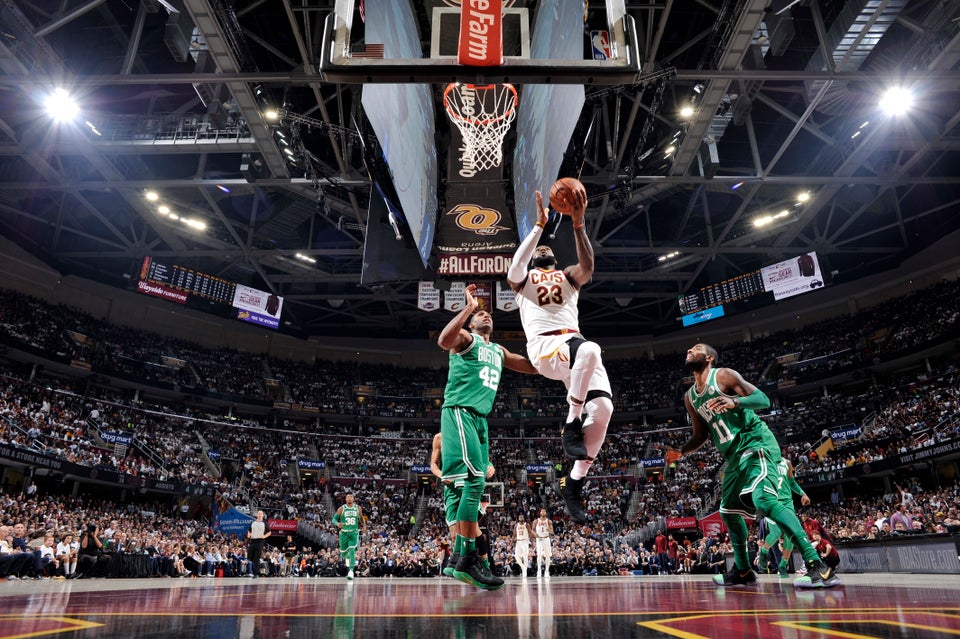 David Liam Kyle via Getty Images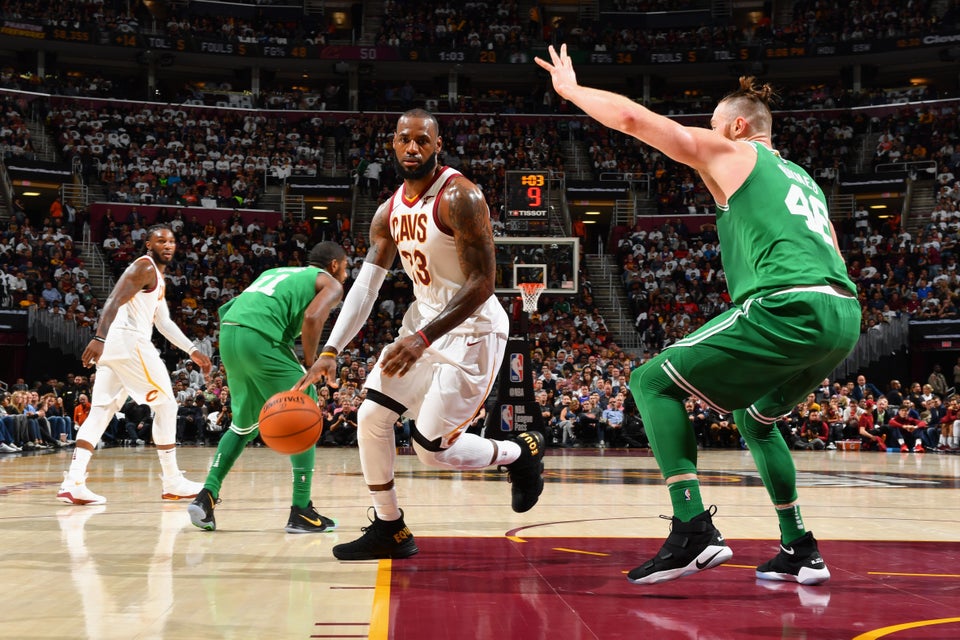 Jesse D. Garrabrant via Getty Images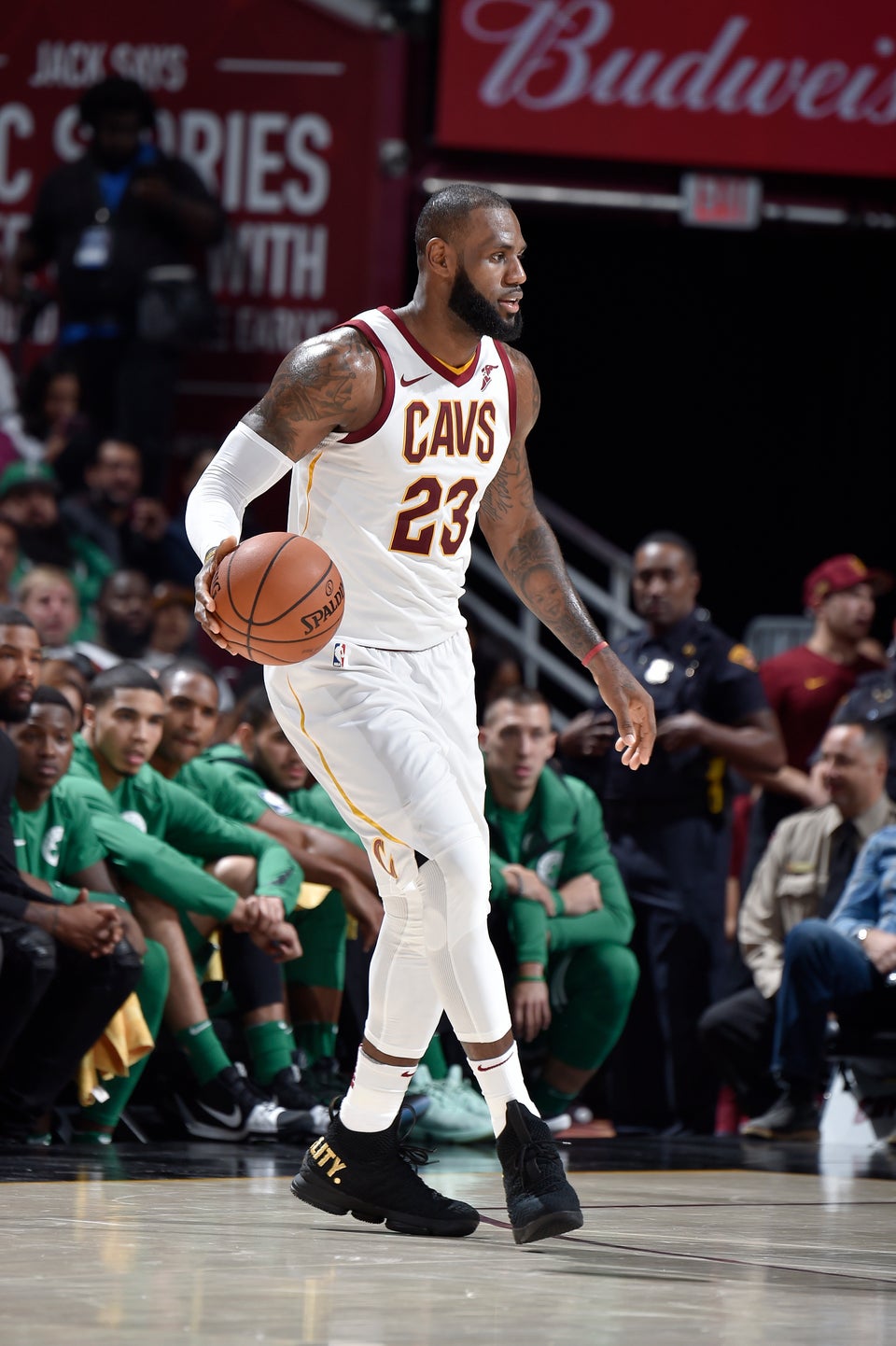 David Liam Kyle via Getty Images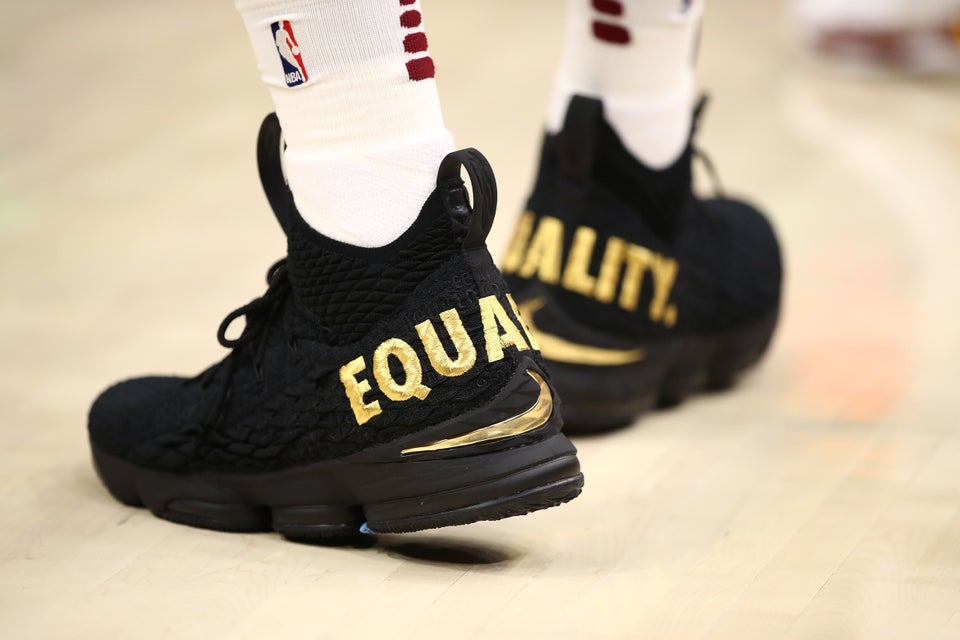 Gregory Shamus via Getty Images
Popular in the Community