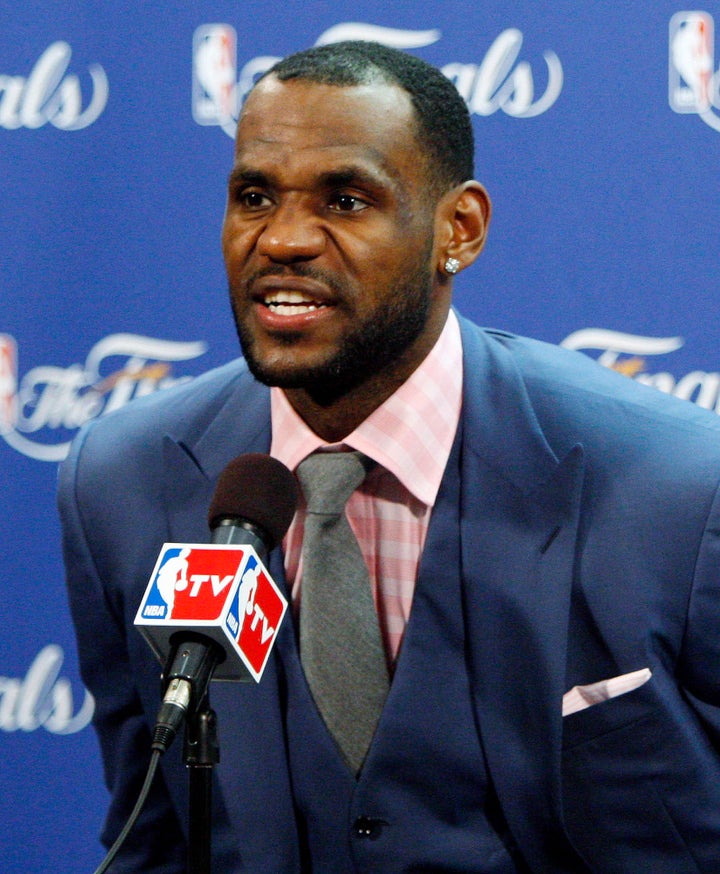 UPDATE: On Tuesday, LeBron James tried to backtrack his comments from Sunday night's press conference about people rooting for him to fail.
"I think it's interpreted different than what I was trying to get out there," he said. "Basically, I was saying, at the end of the day, this season is over and regarding hatred, not only myself, but everyone has to move on with their lives, as well."
"All the people that were rooting for me to fail, at the end of the day, tomorrow they have to wake up and have the same life that (they had) before they woke up today," James replied. "They got the same personal problems they had today. And I'm going to continue to live the way I want to live and continue to do the things I want to do."
Scroll down to watch the clip from James' press conference.
Related
Popular in the Community