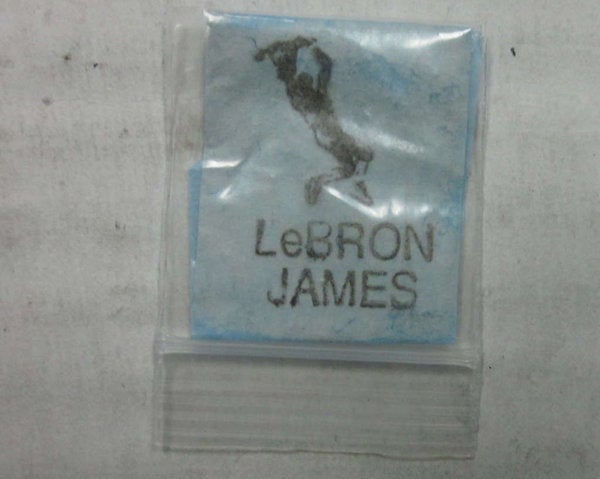 LeBron James gets high enough to dunk. This stuff will get you high enough to get arrested.
Police in Upper Darby, Pa., say they busted a 19-year-old drug dealer with a whopping 140 packets of heroin, all of which featured a silhouette of the Miami Heat star throwing down a monster dunk, according to the Philadelphia Daily News.
"I don't think LeBron James would be too happy with this drug-dealer dude using his name on these street bags," Police Superintendent Michael Chitwood told the paper.
Marlon Guess, of Philadelphia, was arrested after he allegedly sold all 140 baggies to an undercover officer for $750 at about 6 p.m. on Thursday. Guess reportedly gave chase before authorities collared him, slamming his rental car into a police cruiser and another car before he ditched his vehicle and ran. Cops caught up to him shortly after.
Guess is charged with felony narcotics trafficking and jailed on $250,000 bail, The Smoking Gun reports. Police are calling him a major dealer.
"He told the officers, 'Man, I know the drill. I ain't talking. I'll be out on bail tomorrow morning,'" Chitwood said. "Well, he got whacked with $250,000 cash bail, so he's not getting out too soon."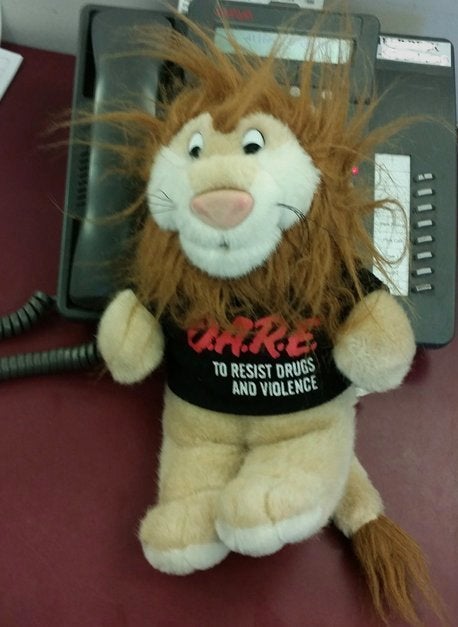 Drugs Hidden In The Darndest Places
Popular in the Community