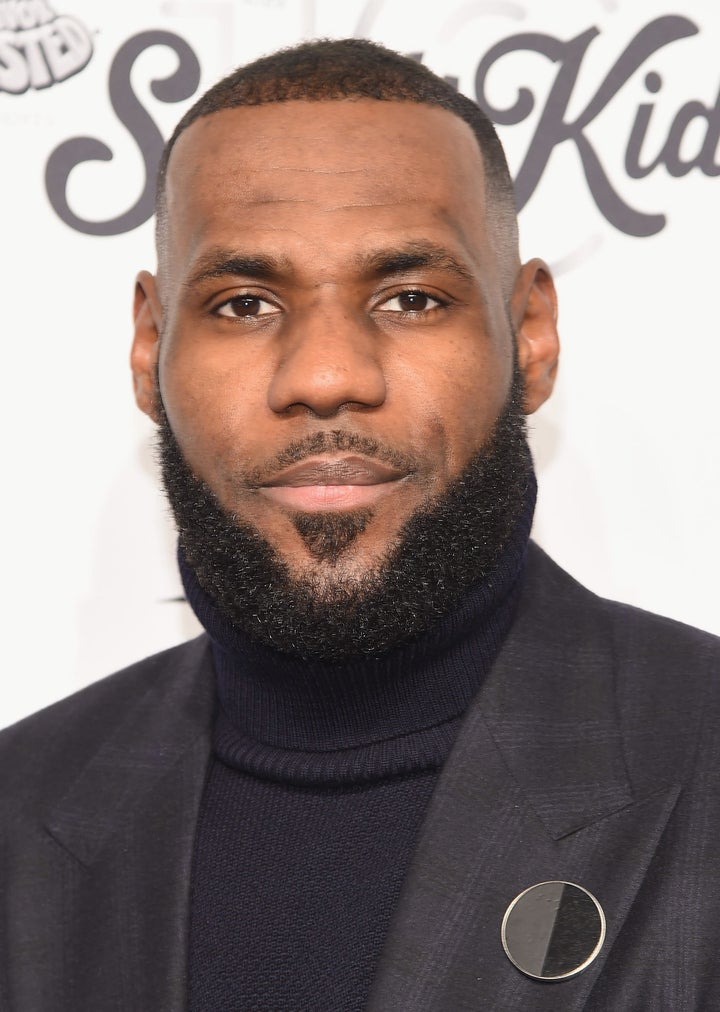 WASHINGTON ― Cleveland Cavaliers superstar LeBron James announced Sunday night that he would vote for Hillary Clinton to be president, a key endorsement in James' native Ohio that could help Clinton win the critical swing state.
"If basketball has taught me anything, it's that no one achieves greatness alone. And it takes everyone working together to create real change," James wrote in his endorsement, which was published on Business Insider. The piece will also run Monday in the Akron Beacon Journal.
James wrote that in the 2016 presidential race, only one person running understands the struggles of a kid born into poverty in Akron, Ohio. And when he considers the policies and ideas the kids in his LeBron James Family Foundation need from government, the choice of which candidate to back is clear.
Unlike many top athletes, James hasn't shied away from occasionally getting political. He endorsed President Barack Obama in 2012, was a key backer of Obamacare in 2014, and famously wore an "I can't breathe" shirt during warmups that same year in response to the police killing of Eric Garner.
James says Clinton would build on the legacy of his "good friend" Obama.
"I believe in what President Obama has done for our country," he wrote, adding that he supports Clinton's "commitment to continuing that legacy."
James is an important backer in Ohio, where GOP nominee Donald Trump has maintained a small lead in most recent polls. If Clinton can edge out Trump in Ohio, his electoral pathway to victory becomes extremely limited.
Trump did not immediately respond to the endorsement on Sunday night. But the GOP nominee has praised James in the past.