When the greatest basketball player alive comes on your show, of course, you should put his salable skills to good use.
However, not by playing just regular basketball.
That'd be boring -- we're already in awe of LeBron's day job nine months out of the year. It's time for new challenges.
So when LeBron stopped by "The Tonight Show" on Tuesday to promote his new movie, "Trainwreck," Jimmy Fallon had a new game for the King to conquer: "Faceketball."
LeBron and Fallon struggled along in Faceketball before agreeing to a dunk-off. Fallon's Jumpman pose was on-point: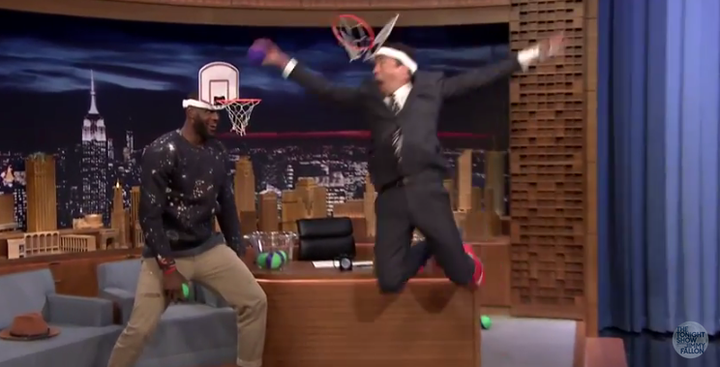 Jimmy Fallon soars above LeBron James for a "Faceketball" dunk.
"That's Gabrielle Union, that's Dwyane Wade, her husband, that's Chris Paul, the great point guard from the Clippers, but that's not me," said LeBron, who half-heartedly claimed he was photoshopped into the photo.
"I was back home in Akron, Ohio, when this happened." SURE.
"It doesn't matter how well you play or how bad you play, when you come home, the kids put a smile on your face," LeBron told Fallon.
In the James household, it's all smiles until the kids start talking about the game. LeBron's three kids, LeBron Jr., Bryce and Zhuri, like to remind him that it does matter how he plays:
"Kids are very, very blunt. There's no sugarcoating with kids. If you go out and you don't perform well, 'Daddy, why did you lose? Why didn't you play well tonight? It's your fault you lost.'"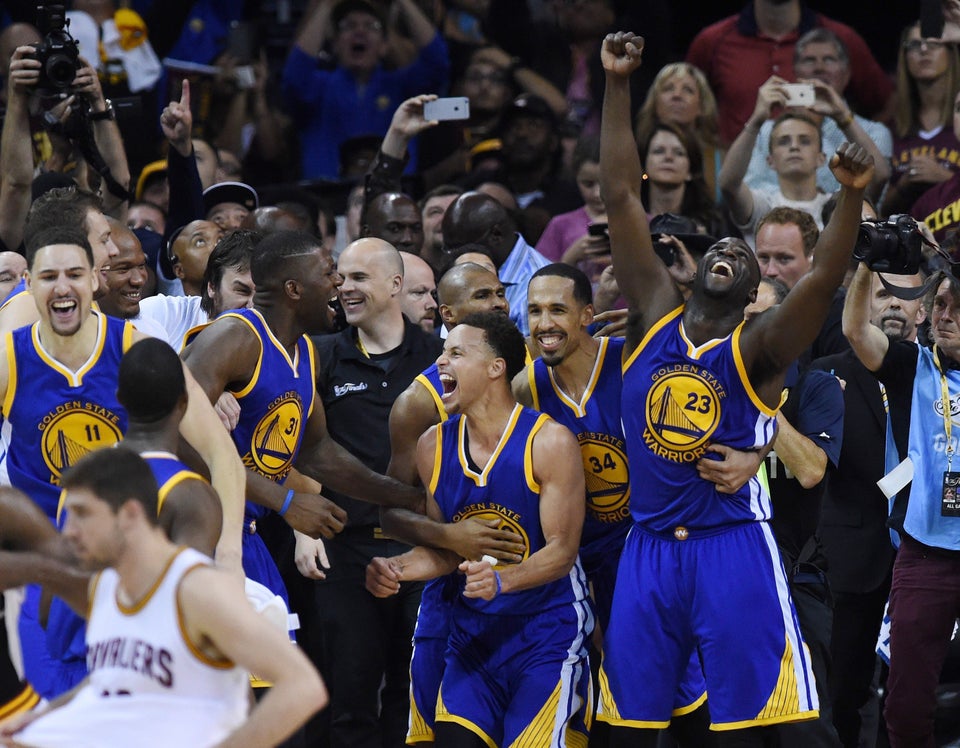 Some Cool 2015 NBA Finals Photos