Every year, many families take that annual trip to their most beloved vacation destination. These yearly visits to grandparents, favorite cities or the summer lake house can be family traditions or celebrations. In LeBron James' family, that awesome annual trip — at least for the last six years — has been to the NBA Finals. Well, awesome until the very end. In all but two of the trips (2012, 2013), the experience didn't have a celebratory outcome.
This year, it's because his dad, a two-time NBA champion and four-time MVP, tallied 33 points, 11 rebounds and 6 assists to ward off the No. 2 seeded Toronto Raptors 113-87 in Game 6 of the Eastern Conference Finals. The blowout win in Toronto on Friday night decided the series 4-2 to the No. seeded Cleveland Cavaliers.
Having a trust fund daddy to jet off to Belize is one thing, but experiencing an NBA Finals every year since you were six years old? 12-year-old LeBron James Jr. is the only kid who can say that. Not since the '60s Boston Celtics has an NBA player's dad accomplished what LeBron's done this decade.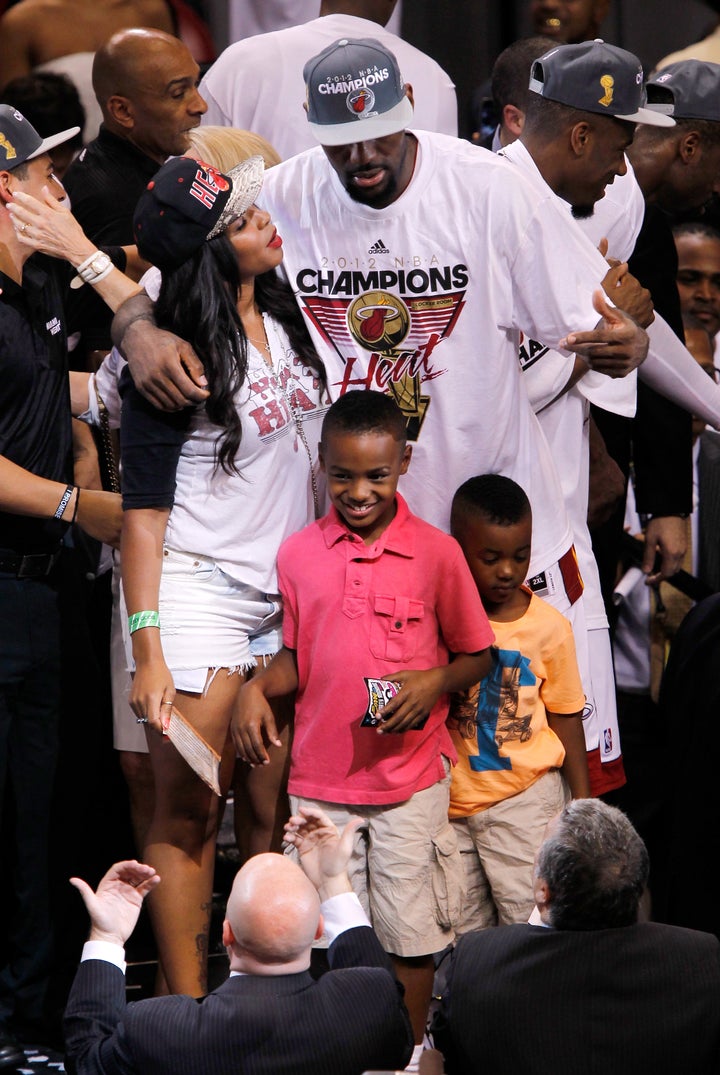 It's as if by divine right, LeBron James Jr. was meant to go to every NBA Finals through Eastern Conference every damn year. It'll be his seventh total trip to the Finals, aka Disney World for basketball. BRONNY'S GOING TO THE NBA FINALS, AGAIN!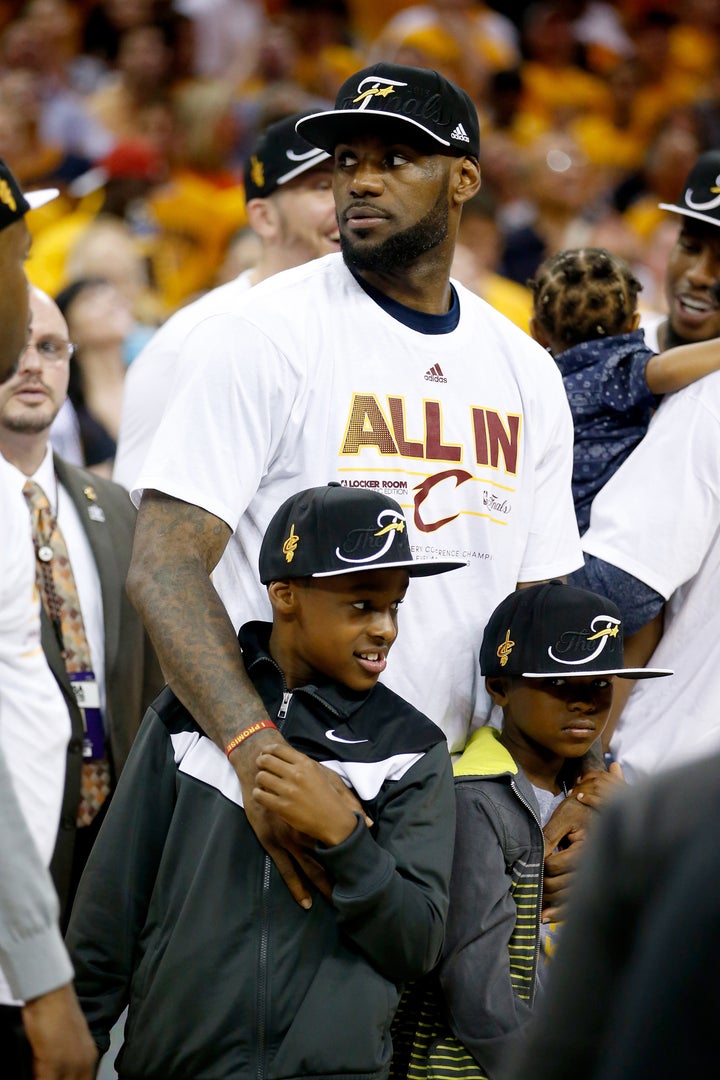 The key takeaway here: James Jr. may need to start looking for flights.
The NBA Finals begin next Thursday, June 2, either in Cleveland or, if the Golden State Warriors advance out of the Western Conference, Oakland.
Related
Before You Go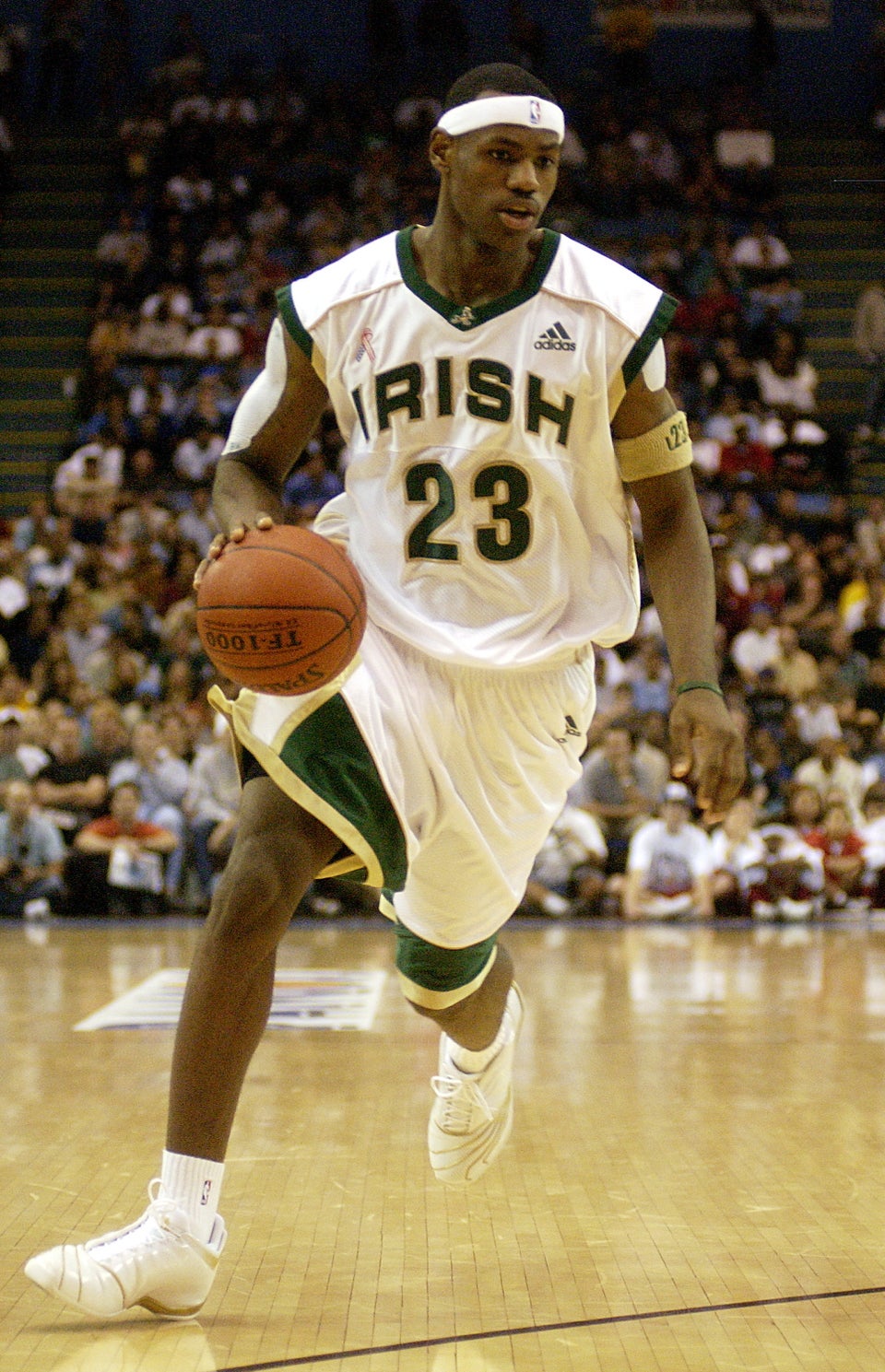 LeBron James Through The Years