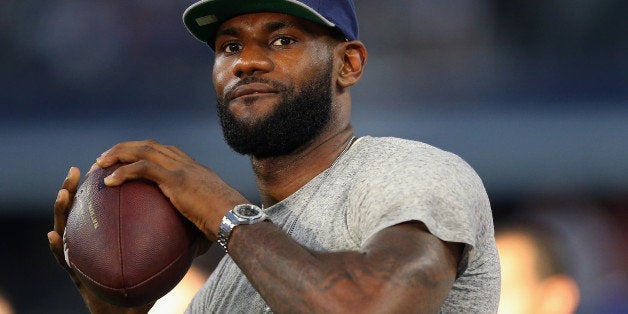 LeBron James loves to watch football and even played it in high school. But when it comes to his kids, it's a whole different ballgame.
"Only basketball, baseball and soccer are allowed in my house," James said.
This week the NFL revealed that nearly three in 10 former players will develop serious brain conditions at a rate "materially higher than those expected in the general population" and at younger ages, The Associated Press reported. The facts were released in conjunction with the league's proposed $765 million settlement of thousands of concussion lawsuits.
Football, to me, especially at the youth league ... is as safe as it's ever been. There is such a premium now on playing football, on concussion awareness, on equipment fitting, on proper tackling. ... The next generation of our players are going to tackle better and have better fundamentals and technique. And hopefully ... not get hurt.
Golic did note, however, that new techniques and training wouldn't necessarily "get rid of all injuries."
REAL LIFE. REAL NEWS. REAL VOICES.
Help us tell more of the stories that matter from voices that too often remain unheard.