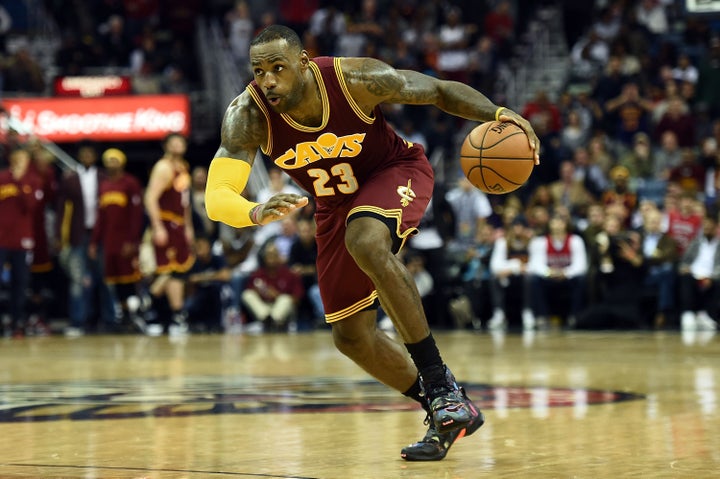 Cleveland Cavaliers forward LeBron James has reportedly signed a lifetime deal with Nike.
ESPN's Darren Rovell was the first to report the news Monday afternoon.
"We can confirm that we have agreed to a lifetime relationship with LeBron that provides significant value to our business, brand and shareholders," Nike said in a statement to Rovell. "We have already built a strong LeBron business over the past 12 years, and we see the potential for this to continue to grow throughout his playing career and beyond."
When James was drafted out of high school in 2003, his first deal with Nike was worth $90 million.
According to ESPN, his deal "easily surpasses" the deal Nike inked with Oklahoma City Thunder star Kevin Durant that is worth $300 million over 10 years, though the company did not reveal how much James stands to earn.
It looks like this new lucrative apparel deal continues to grow James' legacy, as well as his pockets.