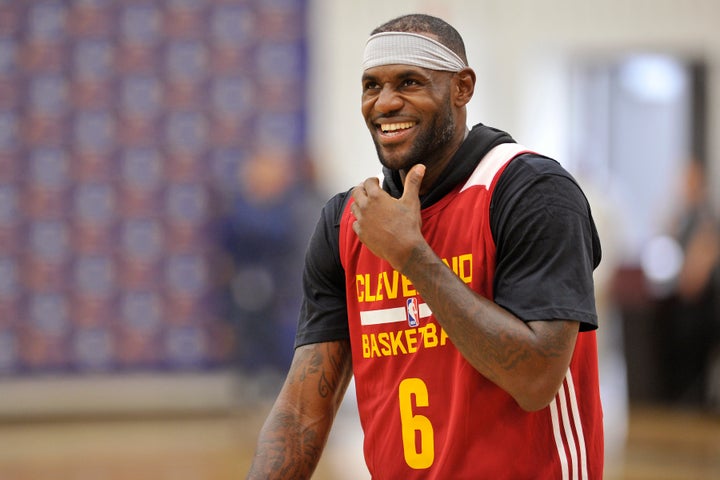 If LeBron James was going for "terrifying" with his Halloween costume this year, he nailed it.
The 6-foot-8, 250-pound Cleveland Cavaliers star dressed up as Pennywise the dancing clown, the villain from the Stephen King book and film, "IT," for his annual Halloween bash. And as photographs and video from the party show, James was unrecognizable in the nightmarish getup.
James lived up to his character's "dancing clown" moniker, too. Video captured at a party showed him busting moves on the dance floor.
James wasn't the only member of the Cavaliers to wow with his Halloween costume.
J.R. Smith and his wife Jewel Smith dressed as Coneheads. According to the Plain Dealer, Kevin Love flew in a makeup artist from Los Angeles to help transform him into former WWE star Sting. Staying in theme, Love's girlfriend Kate Bock dressed as a championship belt-toting and blond-mustachioed Hulk Hogan.
Dwyane Wade and his wife Gabrielle Union showed up as the 1980s R&B duo Milli Vanilli, complete with waist-length braids and Grammy awards.
Isaiah Thomas was the spitting image of late rapper Eazy-E.
Tristan Thompson and his girlfriend Khloe Kardashian pulled out all the stops for their "Game of Thrones" couple costume ― he as Khal Drogo and Kardashian as a long-tressed Daenerys Targaryen.
And in what may have been the most elaborate costume of the night, Kyle Korver (aka Willy Wonka) was photographed with his own Oompa Loompas in tow.
The Cavs may not be doing great on the basketball court right now, having lost four of their last five games. But if it's any comfort, the team is definitely winning Halloween.
Related
Before You Go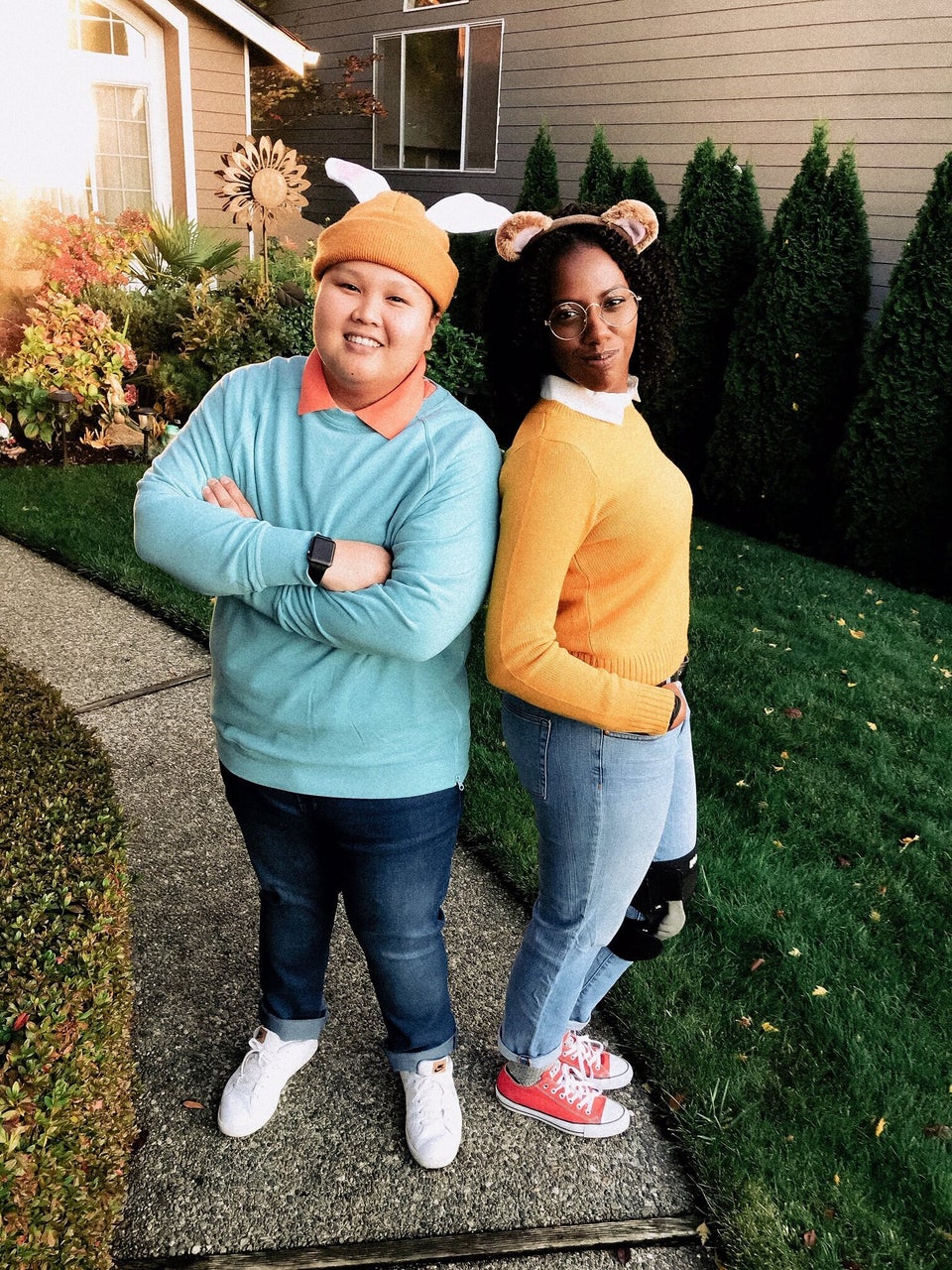 Last-Minute DIY Couples Halloween Costumes
Popular in the Community