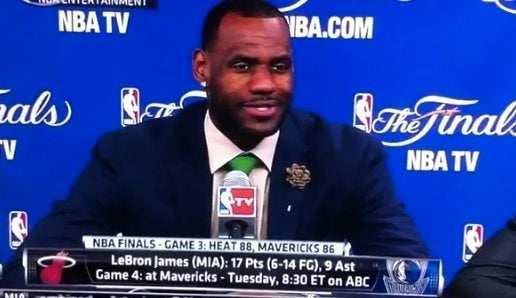 "I think you're concentrating on one side of the floor. All you're looking at is the stat sheet," James said. "Honestly, I'm a two-way player. Tonight, since D-Wade had it going offensively, so we allowed him to handle the ball, rely on him to bring us home offensively. Um.. you should watch the film again and see what I did defensively. You can ask me a better question tomorrow."
James went 6-for-14 from the field and finished with 17 points in Game 3. Dwyane Wade recorded a double-double with 29 points and 11 rebounds.
Scroll down to watch LeBron's response.
Related
Popular in the Community