Trump insulted the intelligence of both the NBA superstar and CNN host Don Lemon in a Friday night tweet, writing "Lebron James was just interviewed by the dumbest man on television, Don Lemon. He made Lebron look smart, which isn't easy to do." The president added, "I like Mike!" presumably referencing retired NBA legend Michael Jordan.
Early Saturday afternoon ― when public controversy over Trump's tweet had been raging for hours ― James sent out a tweet of his own, but not one directly aimed at Trump.
Instead, the Lakers star retweeted a photo of kids at the I Promise School ― a public school for at-risk kids that LeBron recently opened ― with the comment, "Let's get it kids!! Love you guys."
James' tweet is especially relevant because the CNN interview Trump was referencing when he disparaged James and Lemon was specifically about LeBron's new school. The I Promise School opened its doors Monday in Akron, Ohio ― LeBron's hometown ― and has won praise from advocates for public education like Diane Ravitch.
The elementary school, currently open to third- and fourth-graders, offers students free meals, a free bicycle and helmet and food pantry access for their families. Students who graduate from the school are offered free tuition at the University of Akron, James told CNN. He plans for the school to serve first- to eighth-grade students by 2022.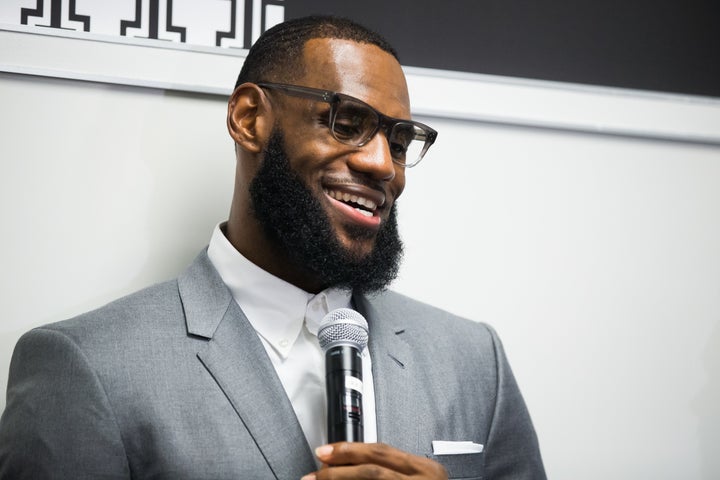 Last year, James tweeted directly at Trump after the president tweeted that he was withdrawing the White House invitation to the Golden State Warriors because Stephen Curry was "hesitating" about going.
"U bum @StephenCurry30 already said he ain't going!" James tweeted at the time. "So therefore ain't no invite. Going to White House was a great honor until you showed up!"
It's unclear whether James intended his Saturday tweet to be a response to Trump. But either way, it suggests he's more focused on sharing support for the students than dealing with Twitter fights.
Popular in the Community