The deep ties LeBron James shares with his hometown of Akron, Ohio, aren't news to anyone. It's as much a part of the LeBron brand as the player's moves on the court.
Through a partnership between the school and his LeBron James Family Foundation, the 1,100 children currently in his "I Promise" program will receive a fully sponsored scholarship.
"I think it's probably one of the best things I've ever been a part of," James said.
He continued, "This is very special to me. As a kid growing up in the inner city and as an African-American kid, you don't really think past high school because it's not possible or your family can't support you."
James took to Twitter to also share the news.
The announcement came at an "I Promise" event on Thursday. University of Akron president Scott Scarborough estimated that a four-year scholarship to the school is about $38,000. ESPN reported that the school will also rename its College of Education after James' foundation.
According to ESPN, students will need to complete the program and fulfill both attendance and grade requirements to be eligible.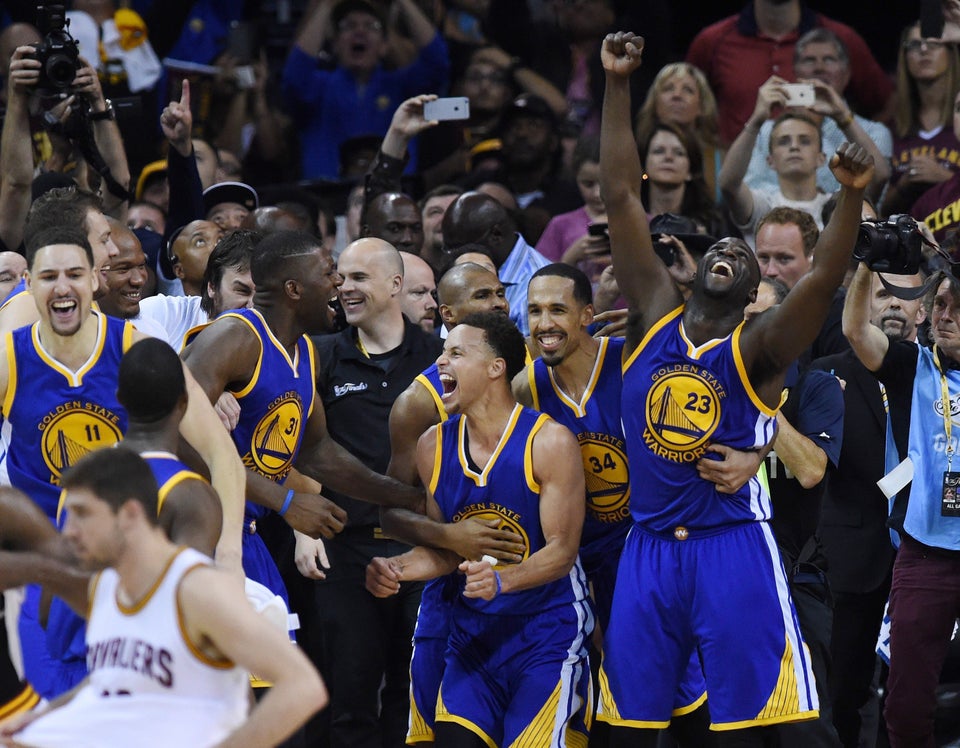 Some Cool 2015 NBA Finals Photos
Related