Questions about LeBron James' on-court style have been held to "headband or no headband?" for the better part of his NBA career, but after ripping apart his sleeved NBA jersey on Wednesday night, we have a new conundrum: "sleeves or nah?" 
In the midst of a performance funk against the New York Knicks, James decided to do away with the sleeves on his black jersey, which made its debut Wednesday night as one of the Cleveland Cavaliers' new alternate uniforms. He started going at his sleeves after missing a 3-pointer with 7:06 remaining in the second quarter, eventually finishing the job with a scissor during a stoppage in play, according to ESPN.
With his Cavaliers losing 36-27 at the time, James had been shooting 4 of 11 from the field, missing four 3-point shots and two free throw attempts.
"I was just frustrated with myself, I was just off rhythm a lot tonight, and the jersey was the only thing I could go to," James said to postgame reporters. "I couldn't do nothing to my face."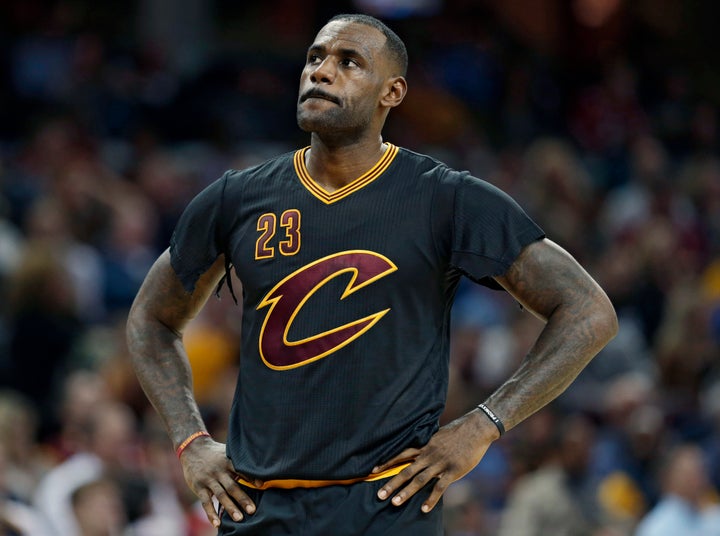 After freeing himself from the skintight sleeves, James' shooting improved and the Cavaliers went on to win 96-86. Finishing the game with 23 points, and post-sleeve rip, he shot 5 of 12 from the field while hitting a 3-pointer and four of his five free-throws.
James wouldn't criticize the jerseys directly postgame, but did note that his on-court comfort took precedence over the jersey's looks.
"I don't know, it might be mental, man," James said. "It's OK. The jerseys are nice. We love the jerseys. The black looks great. It's been awhile since this franchise has worn black. So it's great to be out there and wear those uniforms. I was in my own way. I was frustrated with my shot, I couldn't make a bucket, so like I said, I had to take it out on something."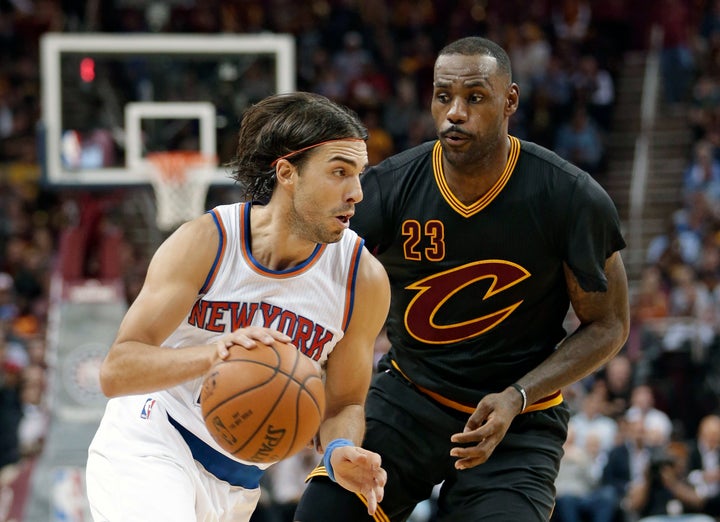 "If the fans love them, I love them. I think that's all it's about," he said.
PHOTO GALLERY
Some Of LeBron James' Most Intense On-Court Expressions
REAL LIFE. REAL NEWS. REAL VOICES.
Help us tell more of the stories that matter from voices that too often remain unheard.