So the major deal between Bill Simmons and HBO may have made a splash, but there's yet another sports media partnership announced Wednesday that everyone should actually be freaking out about.
LeBron James, the greatest active basketball player, and Warner Bros. Entertainment revealed that the studio and the player's own company, SpringHill Entertainment, are partnering in content creation, which will span "television, film and original digital content."
Blah, blah, blah. Yeah, yeah, yeah. What we all really want to know is: COULD THIS MEAN "SPACE JAM 2" STARRING JAMES HAS NEW LIFE?
Rumors and chatter and speculation have existed for years that James, one of the greatest of all time, could pick up where, Michael Jordan, the actual G.O.A.T., left off in the Warner Bros.'s classic (and biggest Oscar snub of of 1997), "Space Jam."
Most recently, reports from February 2014 said a sequel for the 1996 movie was in the works, but James had not been in discussions for the role. Others reported that the NBA star was indeed involved. And others still said James would not be taking his chance, doing his dance or welcomed into the Space Jam.
And yet, we children of the '90s hold out hope. The project has a IMDb page, with a writer attached, yet no plot. But even LeBron himself, who called the film (yes, film) "one of my favorite movies growing up," has previously expressed enthusiasm for the role.
Based on positive reviews and reactions to James' performance in Judd Apatow's recently released "Trainwreck," there's no doubt the NBA player has the acting chops necessary to resurrect "Space Jam." He is a worthy disciple for the cause.
Furthermore, Capital's Alex Weprin discovered another possible hint that this could actually happen.
James tweeted about the announcement, although sadly there was no reference to Space Jam.
If one of those "amazing stories" is how James played the basketball game of his life to save planet Earth and the Looney Tunes from a life of indentured servitude, then yes, please.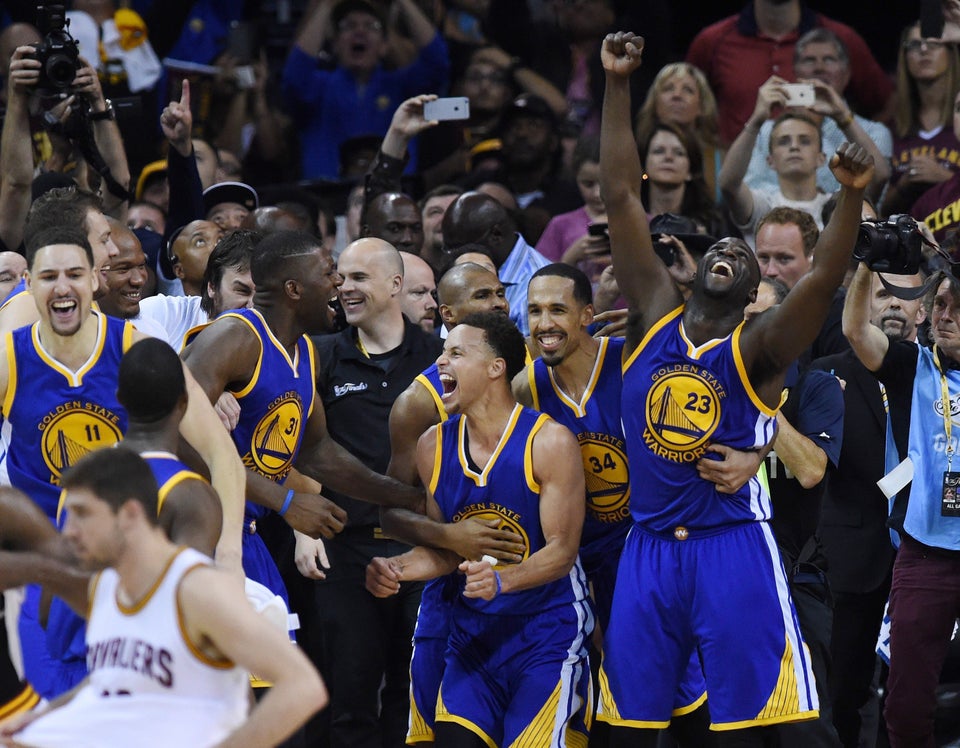 Some Cool 2015 NBA Finals Photos
Popular in the Community