"I was just a dad who wanted to help his son reach his dream," Dru Joyce II told HuffPost about the years he coached his son Dru Joyce III, LeBron James and their friends that made up the "Fab 4" through their pre-teen to high school years.
Over the years, James would sleep over at Joyce's house with the team -- and would partake in events that involved video games, "marathon basketball games in the driveway" and James' consumption of all the food Joyce's wife would make. Joyce took on a mentorship and sometimes parental role in the young man's life. Joyce recently released Beyond Championships, for which James wrote a foreword, and recalls these early days of the young group of friends trying to rise to the top.
As James continues his march to another shot at an NBA title with his home team, the Cleveland Cavaliers, here are a few stories from his youth.
1. From age 10 through his high school years, James only missed one practice.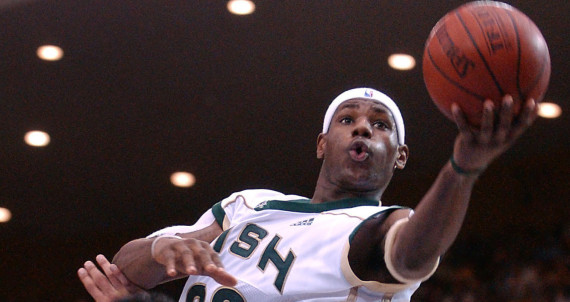 In Beyond Championships, Joyce wrote, "I can attest to the fact that LeBron James has never taken for granted the raw talent he has been blessed with. Case in point: he missed only one practice from age ten through the end of his high school years."
Further discussing this quote with The Huffington Post, Joyce revealed that not only did James essentially never miss a practice, even at a very young age he was practicing more than just about everybody else. Unlike the other travel teams, James' team under Coach Joyce would practice multiple times a week. As Joyce explained, "If we could get more practices in, we did, because the kids first and foremost loved being together and growing in the game."
The one practice he did miss was because he had to visit his surrogate father at the time, Eddie Jackson.
2. There was an exact moment when James scratched the idea of college off his list.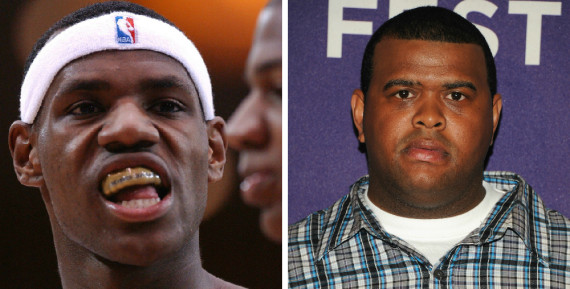 James ended up jumping straight from high school to the 2003 NBA Draft, where he was the first pick. But that wasn't always the plan. "I think that early on, freshman, sophomore year, he definitely thought about college," said Joyce, who then described the moment the athlete made up his mind.
"That summer before junior year he played against the number one high school player in the country," explained Joyce. He was talking about Lenny Cooke, who had earned MVP the previous year at this Adidas ABCD camp. "LeBron pretty much destroyed him and from that moment on all of us knew."
"He was going straight to the league and would never play college basketball."
3. James was just 11 years old when he decided he wanted to be number 23.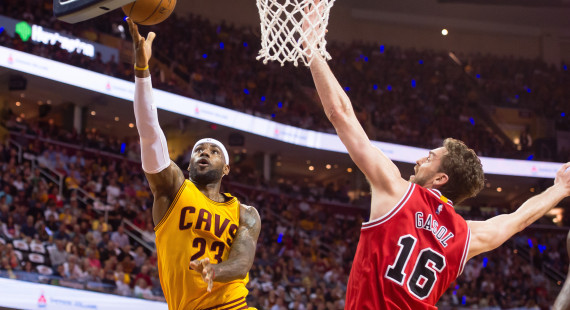 "When eleven-year-old LeBron James was asked what number he wanted to wear during the first year of his journey into travel basketball, his response was quick and to the point: '23' -- which, of course, was a tribute to Michael Jordan, the basketball legend he aspired to emulate," Joyce wrote in Beyond Championships. "This gesture, along with the multitudes of photographs ripped from dog-eared Sports Illustrated and ESPN magazines that covered his bedroom walls, were daily reminders of his own unflinching desire to one day be that great."
Joyce told HuffPost that Jordan was James' "favorite player as a young kid," but also joked "there weren't many kids that Michael Jordan wasn't their favorite player." James wanted to emulate Jordan's "drive and desire to be the best" and followed the Jordan model for work ethic on his own path to the top.
4. James is a bit embarrassed by this story but -- he cried the first time he went on an airplane because he wasn't with his mom.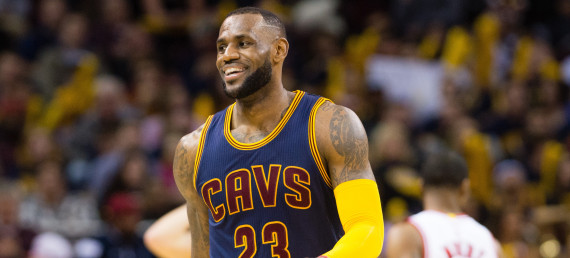 Joyce laughed while explaining this one and said the star gets embarrassed by this "more so than anything."
"His first flight on an airplane he cried," said Joyce. "He really wanted his mother there because as kids, it's scary enough being on the plane for the first time and then when you're there and you don't have the comfort of the person whose closest to you. It's overwhelming."
Finishing the story with a joke, Joyce said James is certainly "a much more experienced flier than all of us" these days.
5. Before basketball, James never had the opportunity to leave Akron, Ohio.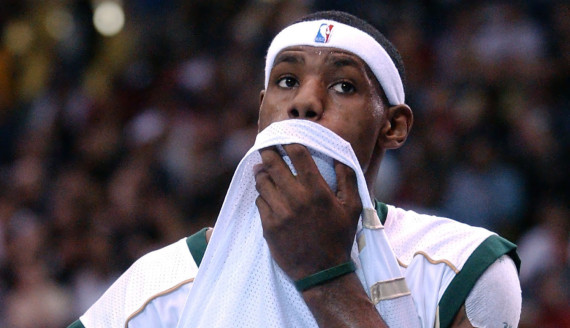 Beyond Championships spends some time focusing on how basketball gave the young athlete an opportunity to see more of the world outside Akron. As Joyce writes, "Sure, staying at a hotel in a strip mall outside of Memphis might not have been the same as visiting St. Albans in the 1960s, but for those kids it was big." Joyce continues, "LeBron had never been outside of Akron, so I know to see there was a world outside of it -- one he could compete in and win in -- was a big motivator for him and the other kids too."
HuffPost spoke with Joyce about the long, sometimes 18-hour car rides where he'd drive James, his son and their teammates to various games across the country. During one such trip to Cocoa Beach, Florida, James and many of the players saw the ocean for the first time.
When asked how they'd spend those car rides, Joyce laughed and said the kids would essentially just talk sports. "They loved sports, they talked sports, they breathed and ate sports," said Joyce. They may have passed the time with some video games as well.
BONUS: James was taught very early on that "if he shared the basketball, teammates would always enjoy playing with him."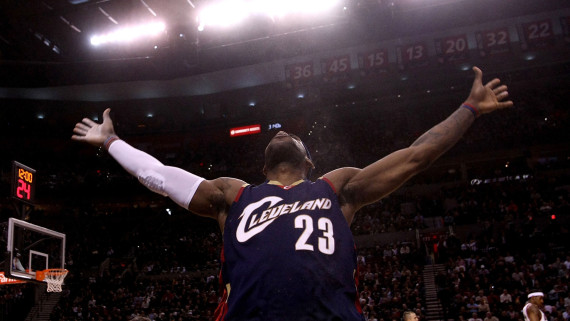 In Beyond Championships, Joyce wrote about how James, like most kids at a young age, had a habit of shooting the ball most of the time. Joyce sensed he "had the vision and ability to make plays," and decided to take him aside after practice to have a teaching moment. "I remember driving him home from practice one evening, and I told him that if he shared the basketball, teammates would always enjoy playing with him," Joyce wrote. "I never had to have that conversation with him again. He got it. When your best player creates opportunities for other players, it becomes contagious."
One of Joyce's proudest moments as a coach was when James told a reporter, "The number one thing Coach Dru taught us was to use the game of basketball and not let the game of basketball use us." Although the kids loved basketball and wanted to be great at the sport, they had to remember that there could be more.
Joyce told HuffPost, "It's not the beginning and the end of everything, but it's a vehicle, and if you use it in the right way, it creates a lot of opportunities for you."
All images Getty unless otherwise noted.
REAL LIFE. REAL NEWS. REAL VOICES.
Help us tell more of the stories that matter from voices that too often remain unheard.
BEFORE YOU GO
PHOTO GALLERY
LeBron James on the Cleveland Cavaliers