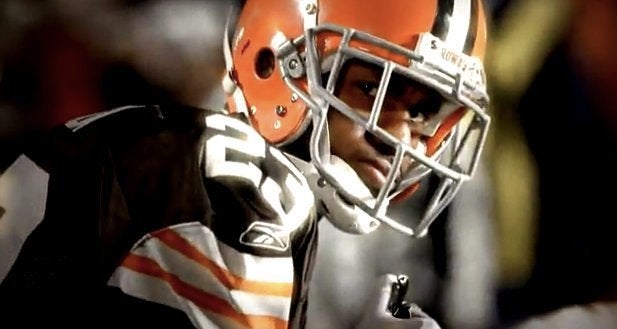 Miami Heat superstar LeBron James isn't likely one of those players, but it still didn't take him much time at all to hint at where he might look for work if the entire NBA season is cancelled.
After ESPN Senior NFL Writer John Clayton tweeted that the trade deadline for the NFL is next Tuesday, James replied by asking Clayton about the NFL's deadline for signing free agents.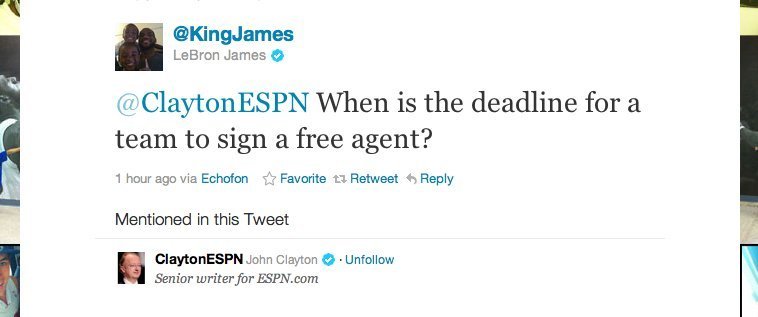 James would presumably never risk his hardcourt livelihood by stepping onto the gridiron, but he has certainly shown serious interest in football over the years. The star even suited up in full pads with his old high school team just last week. Of course, the pads were merely for show as tackling James was not permitted.
Before dedicating himself solely to his hoop dreams, LeBron starred on the football field at Akron St. Vincent-St. Mary and was considered one of the top high school wide receivers in the nation. In 2009, James was vocal about his belief that he could still play the sport at a high level, saying "If I put all my time and commitment into it, if I dedicated myself to the game of football, I could be really good." Then Browns coach Eric Mangini offered to give James a shot, but the star declined presumably because he was in the midst of an NBA season (remember that?).
While it may be fun to imagine James catching passes over helpless cornerbacks, Chris Chase of Shutdown Corner was quick to dismiss that notion. "LeBron would never jeopardize his NBA career by doing something as dangerous as playing football," Chase wrote. "Even if he did, LeBron wouldn't be any good on the field."
Shortly after James' tweet, Seattle Seahawks coach Pete Carroll chimed in, finding perhaps the real reason that James won't ever strap on a helmet for an NFL game.
Pete Carroll hey @KingJames are you aware of what the League's rookie minimum is?
Despite all of the glaring reasons that James would never set foot on a football field during live action, it is a fantasy that he seems unable to shake. In 2009, he starred in a State Farm commercial that envisioned an alternate version of the yet-to-be-conceived "Decision" program in which James announced he was signing a free-agent contract with the Cleveland Browns.
While James may not be welcome to pull on any uniform representing Cleveland any time soon, the Heat star has made no secret of the fact that he roots for the Cowboys.
Of course, given their own end game issues, the Cowboys might be better off looking for someone who can actually close out a game in the fourth quarter. Does Kobe play football?