After President Donald Trump tweeted Saturday morning he would be "withdrawing" Golden State Warriors player Stephen Curry's invitation to visit the White House to celebrate his team's NBA title, LeBron James took to Twitter to give the president a piece of his mind.
"U bum @StephenCurry30 already said he ain't going!" James wrote. "So therefore ain't no invite. Going to White House was a great honor until you showed up!"
Curry recently made it clear that he would not be visiting the White House, even though his team, the Golden State Warriors, won the 2017 NBA championship.
"I don't want to go. That's the nucleus of my belief. If it was just me, it would be a pretty short conversation," Curry told reporters during Golden State's media day.
James has also said he would not have visited the White House if his team, the Cleveland Cavaliers, had won.
"Going to the White House is considered a great honor for a championship team," Trump tweeted. "Stephen Curry is hesitating, therefore invitation is withdrawn!"
Curry played James three years in a row during the NBA finals, winning this past year. Even though the two have a rivalry for the ages, it looks like LBJ still has Curry's back when it counts.
CORRECTION: A previous version of this article stated that Curry had played James two years during the NBA finals. The Warriors have played the Cavaliers three years in a row during the NBA finals.
Before You Go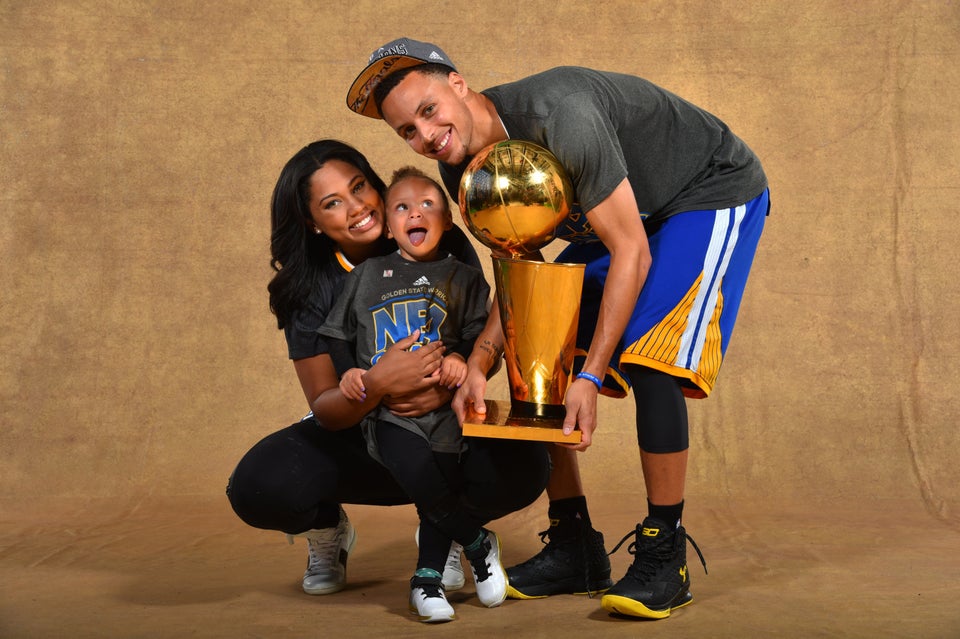 Steph And Ayesha Curry's Sweetest Moments
Popular in the Community