A recently posted video shows some of the world's most powerful athletes getting chummy with a pair of the world's most powerful businessmen.
The small talk must have been absolutely scintillating.
The unique meeting of the minds took place at the swanky Bartolotta at the Wynn, according to Bleacher Report. In 2008, Lebron and fellow NBA star Chris Paul were training together before heading to Beijing for the Summer Olympics. He reportedly invited the men to see the team play.
"We just had dinner with a few friends of ours, you know," James deadpans near the end of the clip. "Two guys by the name of Warren Buffett and Bill Gates. A lot of people call him William. Two of the powerful people in the world, you know."
Before You Go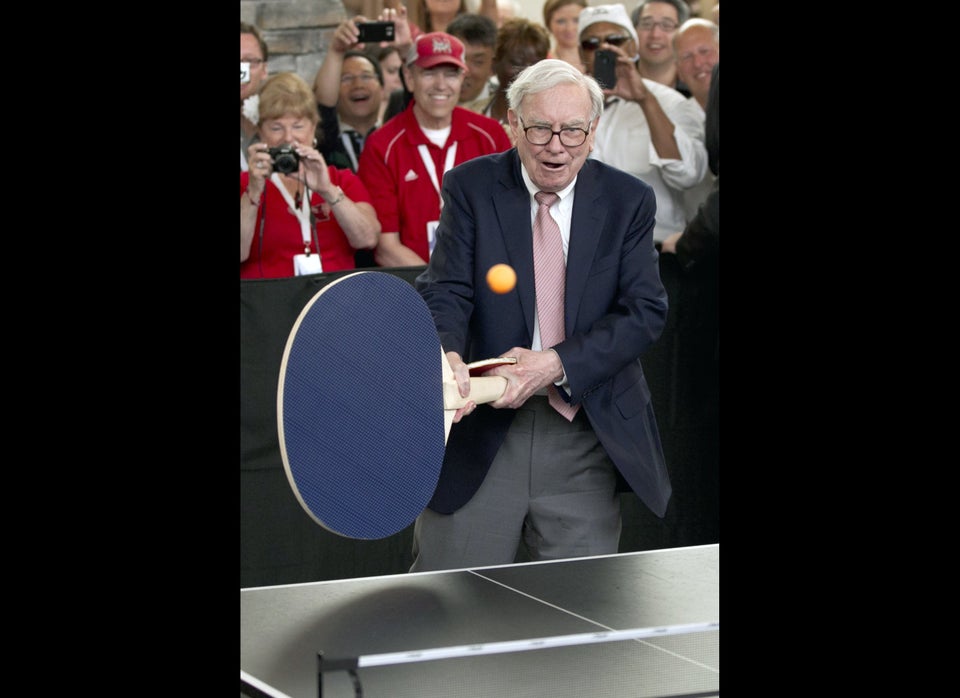 Adorable Warren Buffett Photos
Popular in the Community