Sometimes it pays to do things the old-fashioned way.
Fans at LA's Crypto.com Arena paid thousands of dollars to witness the epic moment. So it was easy to understand why most people in the crowd whipped out their phones right before James made the historic shot for bragging rights, which is evidenced by a photo taken by Andrew D. Bernstein.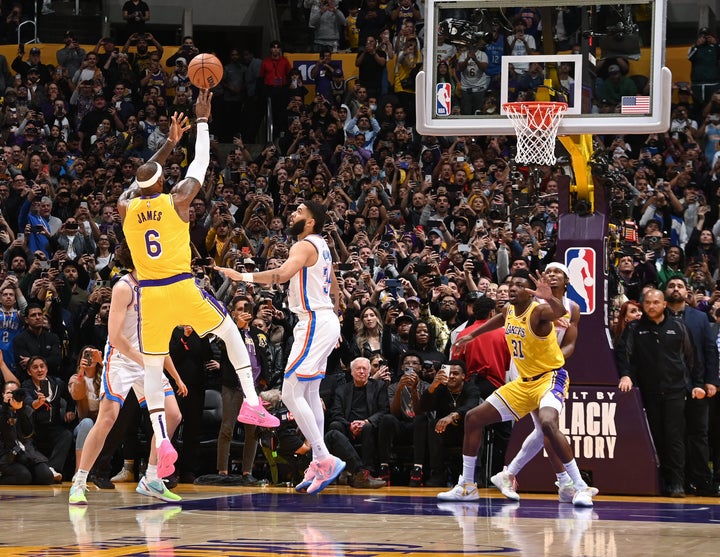 But shortly after Bernstein's photo hit the internet, many people noticed one man sitting courtside who didn't subscribe to the concept of doing it for the 'gram. The man opted to soak up the moment by watching it with his own two eyes instead of through a screen.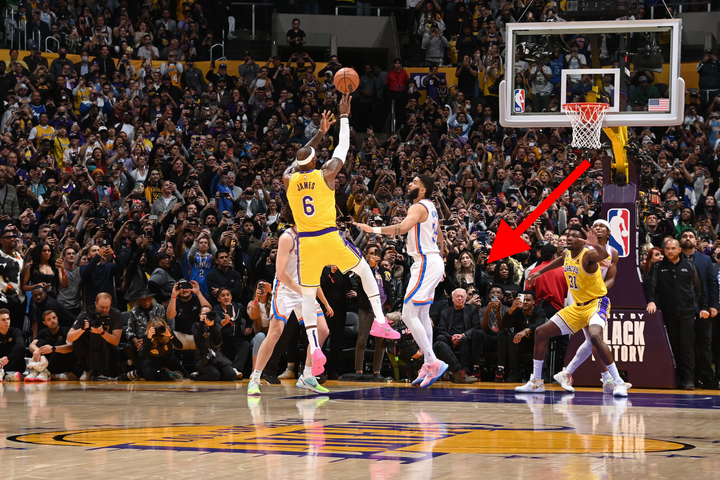 And although this man wasn't the only person in the crowd who left the photography up to the professionals, he got a lot of attention because he was quickly identified by social media users as Nike founder Phil Knight — who has very close ties to James.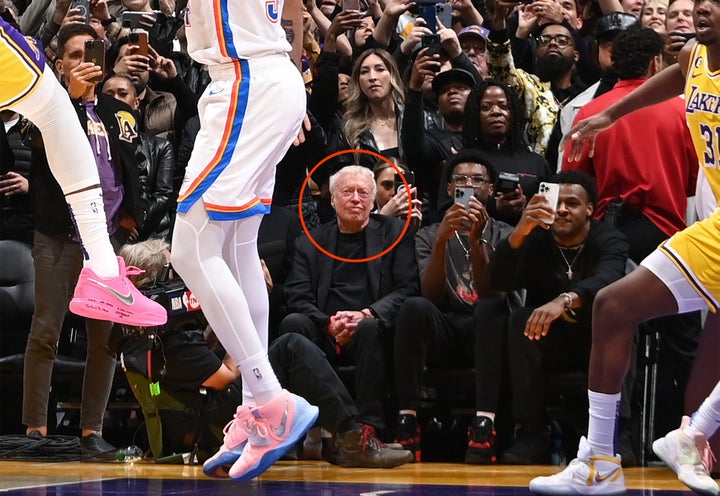 Knight signed James to a deal 20 years ago before he was drafted to an NBA team, which completely changed the athlete's life at the time. ESPN NBA reporter Brian Windhorst noted in his book, "LeBron, Inc.: The Making of a Billion-Dollar Athlete," that James always dreamed of working with Nike.
"Some of it was superior branding. Some of it was ego: He wanted to wear the swoosh," Windhorst wrote.
So sports fans went into a frenzy praising Knight for being fully engaged in what is presumably a very special moment for James and himself.
And if Knight's decision to forgo his phone wasn't cute enough, the two also shared a sweet hug after the game.
"I'm so happy you were here," James tells Knight in a video shared on social media.
"I wouldn't have missed it," Knight says.
Related
Popular in the Community