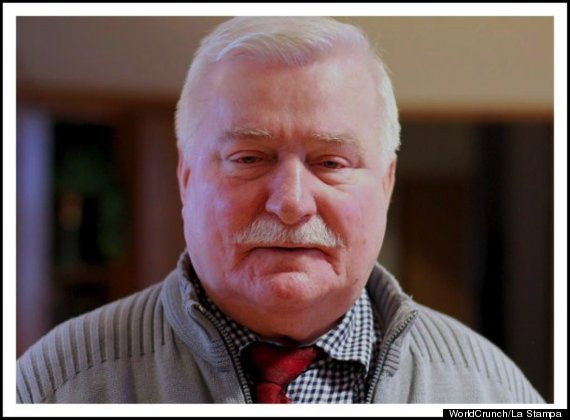 GDANSK -- Lech Walesa likes provocations. If you ask him, for example, what politics in the 21st century needs, he'll smile beneath his famous mustache and tell you all that is needed is "a microchip."
A microchip? "Absolutely. Everyone in politics must agree to be implanted with a microchip that records everything they do -- complete transparency. And if you try and deceive voters, you and your family will be banned from politics for 50 years."
At 71, the former president of Poland and leader of the Solidarnosc (Solidarity) party -- who was awarded the 1983 Nobel Peace Prize -- has no more public roles in a country he led away from communism. But still he remains a global icon and well-respected voice, despite some of his eyebrow-arching ideas.
Walesa's office is still in Gdansk, overlooking the Dlugi Targ, the "Long Market," the ancient heart of the port city where Solidarity emerged in August 1980. This former electrician who became a national hero sports a Black Madonna of Częstochowa brooch on his lapel, creating a strange contrast with his garish ties.
Just two words, "Ukraine" and "Putin," bring out the old fighter in him, which seems slightly unusual for a winner of the Nobel Peace Prize. These words explain the deep concern of the Poles, and indeed all Eastern European countries, to what is happening nearby: "We need missiles to aim at Russia."
This article was translated from the original Italian in La Stampa by Worldcrunch
Popular in the Community