 Bright, who is challenging Sen. Lindsey Graham (R-S.C.) in the Republican primary, announced in an email to supporters Thursday that he will give away a Palmetto Armory AR-15 as a part of his campaign.
"I know the political talking heads may sneer as they continue blaming guns and law-abiding gun owners for the acts of thugs and madmen. But I am the pro-gun, pro-Constitution candidate in this race for the U.S. Senate -- and I can't think of a better way to get that word out than by giving away a brand new AR-15," Bright said in the email. "My hope is this AR-15 giveaway will also help me get my message of liberty out to tens of thousands of South Carolinians."
On his campaign website, Bright notes that "one lucky Second Amendment Supporter will be the winner," in the raffle scheduled for Feb. 15.
The contest's winner must be 18 years of age or older and will have to pass a criminal background check in order to be eligible.
Bright's email began with a reference to the mass shooting of 20 first-graders and six educators at Sandy Hook Elementary in Newtown, Conn., in 2012. A drive for gun control after the shooting ultimately failed in Congress.
"In the wake of the horrific tragedy in Newtown, Conn., gun-grabbers were sure they had the votes to ram gun control into law," the email read. "Thanks to the action of Second Amendment supporters all over the country, their schemed failed -- even despite my Republican primary opponent, U.S. Sen. Lindsey Graham."
Graham voted to allow debate on the legislation but ultimately voted against the legislation itself, as Politico notes.
Bright introduced a bill to create a guns, shooting and Second Amendment awareness class for South Carolina's high schoolers last January.
"I believe the more guns we have the safer we are, because had there been someone in Newtown with a weapon, had it been a teacher, they could have stopped it early," Bright told WSOC.
Bright is one of four Republicans planning to run against Graham in the June 10 primary.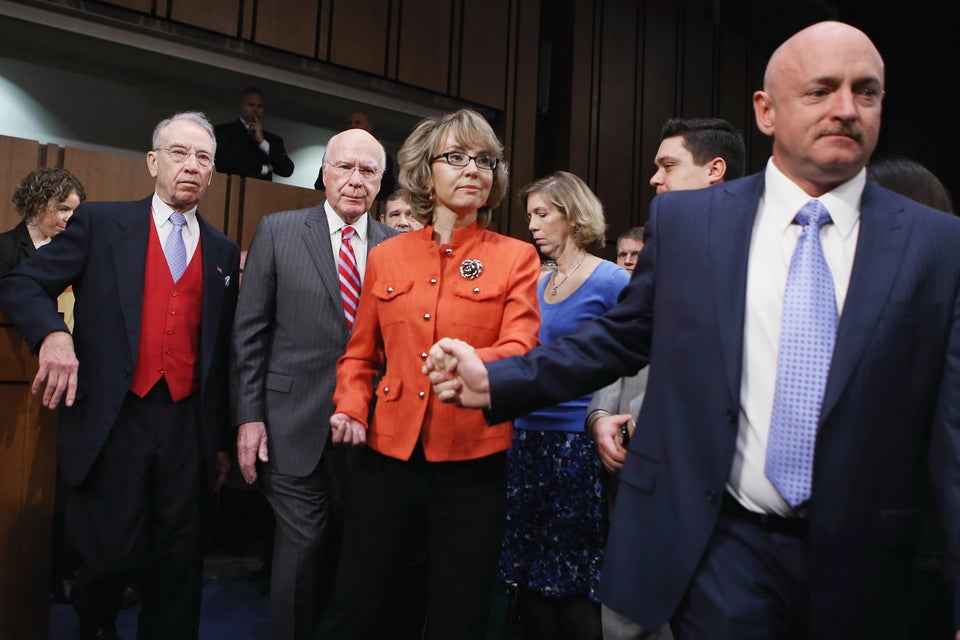 Giffords Appears At Gun Control Hearing