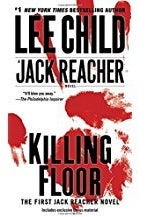 Lee Child's Jack Reacher Books: a confession and holiday reading list
I have now read all twenty-two of Lee Child's Jack Reacher novels. My confession is that I did not start reading them in 1997, when the first one was released. I started less than a year ago, maybe eight months ago. All but the most recent, The Midnight Line, yet another NYT best-seller, is in paperback and travel well.
The central figure in all the novels is Jack (no middle name) Reacher, born in West Berlin to a Marine dad while stationed there and his French wife. By the age of majority Reacher entered West Point, after having lived on countless military bases strewn around the globe. An oversized boy given to taking the first punch, but only when provoked, he started brawling at five. His older brother, Joe, was even more cerebral and hesitated before acting, making Reacher (how he was called, even by his mother) the first to react. The two brothers needed to defend themselves from the endless attacks launched by other boys on the base, or in the surrounding neighborhoods with their very diverse cultures and fighting styles. Reacher does not like to lose a fight, and prides himself on his record.
In other words, not a man you want to tangle with. And you need not since his credo is if you leave me alone, I will leave you alone; if you don't, I won't leave you alone. At 6 feet five inches and up to 250 pounds of lethally trained muscle, no fat, and a chest wall thick enough to stop a small bullet (which he took for a great love), Reacher has been likened by his creator to Bigfoot and The Hulk. Yet, women are drawn to him; many a book has him in a brief affair, usually with a petite but formidable woman (often in uniform).
He musters out of the US Army after 13 years as it is about to be downsized and (in Reacher's view) otherwise diminished in its historical standing. In one book released in 2008 (Nothing To Lose), when the US was achingly deep into two wars, Reacher, the loyal patriot, to my surprise, proffers his disdain for recent wars, describing their "political vanity and electioneering", and the needless carnage his fellow soldiers have suffered. Desertion becomes, Child remarks as Reacher, a comprehensible path for those who have deployed multiple times and lost comrades in the hells of Iraq and Afghanistan.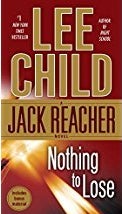 After leaving service, Reacher begins a peripatetic life, usually staying a day or so without any geographic pattern. He is attached to no place and no one, especially after the deaths of his brother and mother. One book labels him "Sherlock Homeless", stapling together the two features that may best characterize him. But his is an understandable, if not unique, form of freedom – what he adopted after more than thirty years of regimentation, and then chose to continue. He carries an expired Army ID (sometimes a passport when the story line is international), some cash, and a toothbrush. No suitcase, no change of clothes; better to buy a new, inexpensive outfit every few days and toss the old one. Simple. But he can be mistaken for a vagrant, making hitchhiking and trust a challenge, given his obvious bulk. Reacher is not meant to be a pretty boy, just a pretty damned determined guy.
Each Reacher book is a mystery. After West Point he joined the Military Police, an Army cop, heading its most elite unit where assignments tended to be classified. He won just about every military medal given, including the Silver Star and Purple Heart, except the Congressional Medal of Honor. Throughout all the now 22 books he comes upon trouble or trouble finds him. Reacher is all about justice being served, as an MP or civilian ex-Major. Sometimes, maybe more often than not, that means breaking the rules. As a devoted reader you root for him to do what is right, even when he enters vigilante territory. Rules are conventions and some conventions call for going rogue. Especially in post-modern times where institutions have lost their credibility if not integrity, and too many people get away with murder, figuratively and literally.
My wife, who has observed my Reacher obsession, urged me to offer some guidance about which handful of books new Lee Child readers might want to begin with. Provide an any holiday, any occasion, kind of list. Not any easy task, so I offer, instead, some parameters for you to consider.
The books generally follow a chronological order. Not essential for reading but useful when presented with new Reacher lore in later novels. So, start with the first, with the charming title of Killing Floor (1997). It is written in the first person, as are some others, though most are in the third person.
My favorites have Reacher working with a woman, military or police, who is brainy and unstoppable. The best is Frances Neagley, his on and off sergeant and then a private detective after she too leaves the Army. Reacher freely admits, diminutive as she is, that she is the real terror, more so than he (Without Fail, 2002; Night School, 2016; Bad Luck and Trouble, 2007). Major Susan Turner, who assumes command of his former elite unit and then is framed for espionage, is a fine counterpart, and their repartee is great in both the book and movie (Never Go Back, book 2013, film 2016).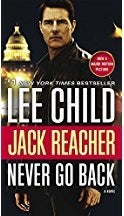 I am not as fond of those books set in frozen settings (61 Hours, 2010; Worth Dying For, also 2010) and other vast uninhabited sections of this country like South Dakota, and rural Texas and Colorado. As a city dweller, I prefer those set in-part or full in NYC (Gone Tomorrow 2009), LA, Chicago, and Paris (Personal, 2014) or London (The Hard Way, 2006). What might be your druthers?
Then there are those mysteries where I marvel at how ingenious the plot is, and how Reacher (sometimes with a little help) unwinds its braided strands. A few are: One Shot (2005 book, made into a movie simply called Jack Reacher in 2012); A Wanted Man (2012); Running Blind (2000); and Tripwire (1999). Reacher earns the sobriquet of Sherlock, even if he is homeless.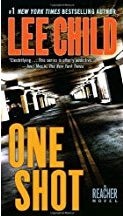 Just like there is no such thing as a disappointing Denzel Washington movie, so it goes for the Reacher novels. So, take your pick, but maybe start with the first one, even if later ones go back in time. But beware, as Janet Maslin of the New York Times remarked, these books are "utterly addictive". I will have to wait another year for the next one – and maybe go back and reread a few to manage my withdrawal. …………..................................................................................................................................................................................
Dr. Lloyd Sederer is a psychiatrist and public health doctor. The opinions offered here are entirely his own.
His next book, The Addiction Solution: Treating Our Dependence on Opioids and Other Drugs, will be published by Scribner (Simon & Schuster) in May, 2018.
Related
Popular in the Community