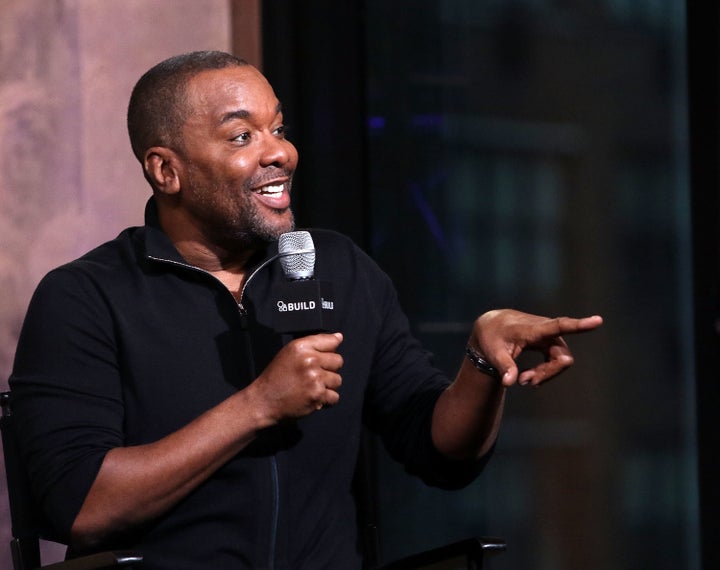 A lack of formal training wasn't enough to keep "Empire" co-creator Lee Daniels from succeeding in the film industry. "Because I hadn't gone to film school, I hustled," he explained. "I managed actors as I directed theater." As a film director/producer, Daniels earned accolades for critically acclaimed films like "Precious," "The Butler" and "Monster's Ball." Taking on primetime television was the logical next step in an already adventurous career, brimming with compelling stories too real to be fictional.
But that's the thing. Daniels routinely lets his life inform his work. The filmmaker often injects personal stories in his scripts, putting a bit of himself in every production he creates.
When it came time to pitch "Empire" with co-creator Danny Strong, Daniels recalls being adamant that the show be accessible to as many viewers as possible, despite (and simultaneously because of) the somewhat controversial subject matter.
"How can you tell the story of hip-hop without the verbiage, without the cursing? I knew that was going to be a challenge and I wanted my cousins to be able to see it -- a lot of them them can't afford cable. It was important to me to bring it to primetime," Daniels told John Horn at the Middleburg Film Festival last month. "Danny and I came up with the layout based on the 'King Lear' story and I said, 'OK, what do I do?' My contribution is my life, as it is with all of my work. So I just laid out the characters, each of them. I didn't know if it would get picked up; I was like, 'I'll move onto my next movie,' but then they picked it up!"
Honest portrayals of relatable, personal experiences, a thread that binds Daniels' body of work together, lend depth to the characters on "Empire" brought to life by Taraji P. Henson, Terrence Howard and Gabourey Sidibe, among others.
"I have an obligation to tell stories that I understand, because the minute that I don't understand, I'm bullshitting," Daniels said. "I get in trouble for it, I take bullets for it, I am ridiculed for it, I'm lauded for it, but I can live with it because I know it's the truth. And yes, I'm black, but the stories are so often universal. 'Empire' doesn't just work because it's black. It's the story and the people we identify with, and that's great."
And he continues to look to family for inspiration, with his children playing a crucial role in the editing process. Daniels has two 14-year-olds -- his biological niece and nephew whom he adopted with then partner Billy Hopkins shortly after their birth.
"They enjoy telling me it's shit," he said. "They told me I could never do 'Empire,' that I was stuck in Whitney Houston land and couldn't do hip-hop. I do things for my kids. They know me and I live for them; everything I do is for them."
"I have an obligation to tell stories that I understand, because the minute that I don't understand, I'm bullshitting."
As for extended family and black identity, Daniels concedes that fame has been coupled with difficult choices.
"What does one do when you are African-American and you've tasted wealth, when you feel an obligation to your extended family? Because in the world that we come from, we all look after each other. And then you have predators that think you owe them. What I have to do now is tell stories about what is happening to me right now and how I haven't changed. I'm still that motherfucka'. But they think that I have changed. It's hurtful because when is no no? 'I cannot write you any more checks,' and then they stop talking to you. It's emotional for me to talk about. That's where I am currently in my life with my family."
Despite having a successful career in film, Daniels has faced his own hardships in the past. Translating those experiences to the screen has been met with varied reactions. "When we played 'Precious' at the Magic Johnson theater in Harlem," Daniels explained, "it was 200 black people, and I thought it was a comedy because they were laughing. And then I played it at Sundance with all these white people and it was art!"
In the second-season opener of "Empire," Cookie (Henson), decked to the nines, pays a jailhouse visit to Lucious. "Why you look like Mr. T?" he asks as he takes a seat.
"I get sucked right into everything about the magic of Lucious and Cookie. In that scene, I told Taraji, I said, 'I can't bear that jewelry, why?' But she said she really wanted to wear it. So I had to get my dig in. I said, 'Lucious, when you sit down say, 'Why you look like Mr. T?' So when she gave him that look, that's not her looking at Lucious, that's her looking at me," Daniels said. "It's a trip, but it's a lot of fun."
Daniels shifts his focus back to film with an upcoming biopic, "Richard Pryor: Was it Something I Said?" He notes the profound influence Pryor has played throughout his career.
"He was a revolutionary. He didn't care, and he lived in the truth. I was friends with Whitney Houston, and didn't get to meet Richard Pryor. But I know what it's like to be an artist of color, not feeling deserving for whatever reason," Daniels said. "There are so many unsung heroes. There are brilliant artists that change the world and don't know that they did it, and he is one of them. So I connect to him on a spiritual level. He was able to change the world and unite us without being aware. He was an innocent and he was told that he was nothing."
Part of what makes Daniels such a capitvating individual is his recognition of a darker past. As he's mentioned in previous interviews, it wasn't so long ago that he fought drug addiction.
"My first movie was 'Monster's Ball,' and Halle Berry won the Academy Award. And because I was still in a darker place, I was at the Chateau Marmont and I was watching her on the TV, I was crying," Daniels remembered. "Then she called me and she said, 'Big daddy, big daddy, are you coming to the Vanity Fair party?' I said, 'Yeah, I'll be there,' and I picked up my crack pipe. I was there with a prostitute, I think, and I realized I didn't deserve to be there."
"What I found in my research for 'The Butler' was that the slaves that survived were the slaves that laughed," Daniels said at one point, explaining how finding positivity and connection even in the most dire of circumstances can be valuable. "So even with all the bad things that happened to me, that I wasn't killed as a kid by a drive-by, that I survived the AIDS crisis and ended up HIV-negative is a miracle," said Daniels.
Still, that doesn't mean it's not painful to linger on certain aspects of his work. "My artistry is the same as my personhood, I still am growing. After I've left the premiere, I leave it, I don't want to see the film again. I won't see any of my stuff again. It's too painful, I don't want to relive it again. I'm a better man, but I'm not a perfect man," Daniels explained. "I think as an artist, I'm very insecure about my work because I don't understand what perfection is. I can only do my best. And somewhere in the back of my head, it's still never good enough."
Asked if he comprehends his own influence in television and cinema, Daniels takes pause: "I still haven't had the moment, where I realize what's all happening," he said of his undeniable success. "I'm afraid that when I have that moment, I'll lose the magic."
Before You Go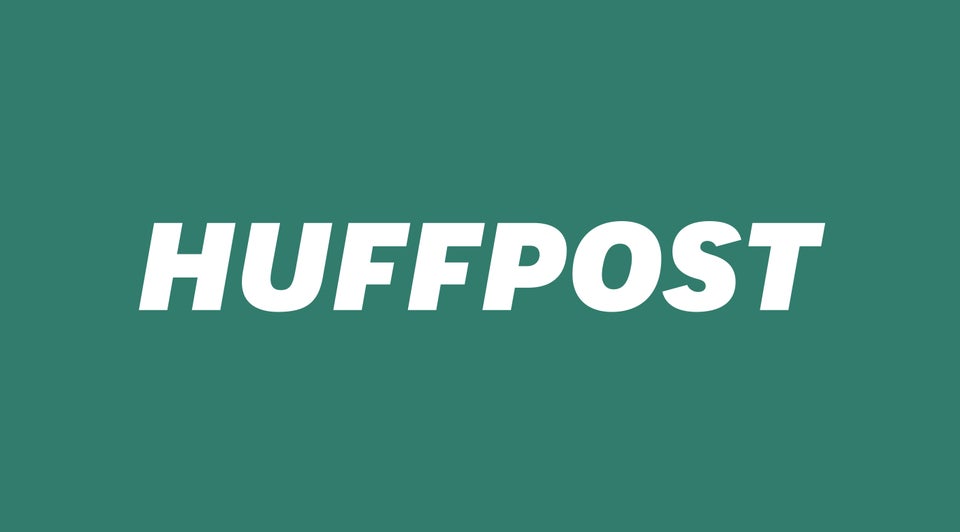 The Ten TV Shows America Couldn't Get Enough Of In 2016
Popular in the Community