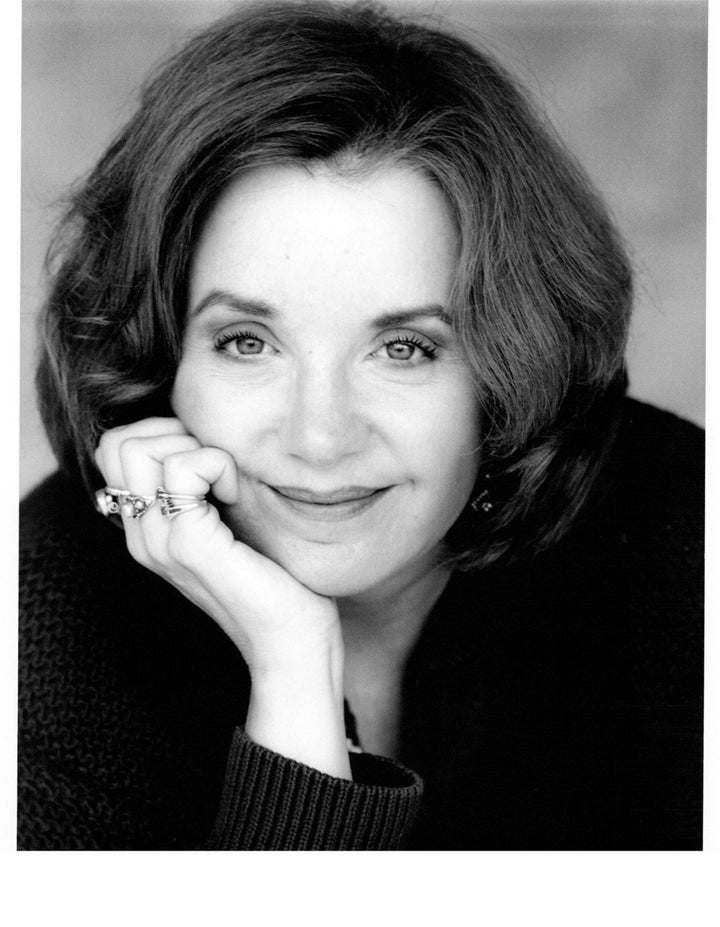 Lee Garlington has been steadily working in Hollywood since the '80s. "I haven't had to say, 'Would you like fries or Caesar salad with that?' since 1984," she said. But, the actress added, she hasn't peaked yet.
"I plan to peak in my 70s," Garlington told The Huffington Post in a phone interview. "I have another decade to go before I'm going to really hit my stride. I'm going to be Doris Roberts, knocking 'em dead on my big hit show."
A serial guest star and regular film supporting player, Garlington is perhaps best known for having one the biggest show business "tragedies": She was the original female star in the "Seinfeld" pilot. Garlington's regular TV appearances and supporting roles in films like "Field of Dreams" and "Cobra" made her a perfect subject for HuffPost's "Isn't That ... ?," a new feature highlighting those character actors you recognize from a variety of projects, but don't know much else about.
Garlington, 59, who now teaches classes and helps young actors in the industry, didn't dive into acting right away despite always having the bug.
"I was in the Honor Society, president of my student council and I went to this really upper middle class, white high school and I was one of three students who didn't go to college," Garlington said. "I sort of was like Patty Hearst, but without a gun in my hand and a million dollars in the bank. I sort of became very politicized overnight."
After protesting and living the political life in the '70s, Garlington ended up volunteering at a radio station and went to trade school. She landed a gig at NPR as one of the anchors/engineers for "All Things Considered."
"I was actually assigned to the campaign trail in 1980 to follow Deborah Amos around the country and I knew if I took that gig, I would never leave. I would stay," Garlington remembered. "I literally just packed my bags and I moved to Beverly Hills. I just sort of went, 'OK, it's now or never.'"
She said she gave her then-26-year-old-self four years to make it as an actress or else she'd get a degree and join the workforce. Then "Psycho II" happened.
Garlington was doing an equity play when a casting director, Jackie Birch, stayed after to chat with her. "She set me up with five agents and brought me in to audition for 'Psycho II' and she pushed the director to hire me and she negotiated my contract," Garlington said. "If I ever win an Academy Award, Jackie Birch gets my first thank you."
Myrna, the waitress in "Psycho II" was Garlington's first credited role. "I worked for four days, I made $1,600, which was like double my annual salary at that point and I went out and bought an $85 pair of purple boots because I was so excited. It was the most fun I ever had in my life. Those four days were just an absolutely thrilling experience."
Garlington returned to play Myrna in "Psycho III" and worked with Anthony Perkins as a director. "It was so funny because when I worked with him as an actor, I thought Anthony Perkins was really weird. Then, when he was the director in 'Psycho III,' it was absolutely one of my most delightful experiences. He was such an interesting man ... We'd sit at lunch and ... we disagreed on everything and he couldn't wait to have me sit next to him and argue about stuff ... Any of his movies I thought were great, he thought were terrible. The ones he thought were wonderful, I thought were awful and I just had so much fun. It was just a delight working with him."
In between "Psycho II" and "Psycho III," Garlington did several guest spots and movie roles -- some of which she's still recognized for. "I get recognized a lot as Rose's daughter on 'Golden Girls,' for people of a certain age. A lot of guys know me from 'Cobra,' a movie I did with Sylvester Stallone and then recently, I was recurring on 'The Killing' when that was on ... Mostly what it is, is people are like, 'Do you go to my gym? Does your daughter go to my daughter's school?' I look familiar, but they don't exactly know why," she said. "The only place that people seem to consistently recognize me and know I'm an actress is at Costco. I don't know why, but people at Costco know I'm an actress."
In 1989, Garlington appeared as Beulah in "Field Of Dreams," directed by Phil Robinson. She counts that role as one of her favorites and since then, Robinson has continued to cast her in his films. "He calls me his good luck charm," she said. Also in 1989, Garlington appeared in "The Seinfeld Chronicles," the pilot for the show that became the legendary "Seinfeld."
"[W]hen we shot the pilot, I was the girl in 'Seinfeld.'" Garligton said. "They didn't pick up my contract."
In the "Seinfeld" pilot, Garlington played Claire, the waitress friend to George (Jason Alexander) and Jerry (Jerry Seinfeld). She was the Elaine before there was an Elaine. After she was dropped, there wasn't any more "Seinfeld" for Garlington.
"I think I watched two episodes in 10 years just because I had friends on it or something," she said. "It didn't bother me the first five years. [Laughs.] But the second five years drove me nuts. I don't know why. I still see Jason [Alexander] regularly. He's best friends with a friend of mine and I've never talked about it with him, but I'm sure for him he's like, 'Oh, poor Lee! Poor Lee!' [Laughs.] Oh, it's funny."
The "Seinfeld" situation wasn't the only time Garlington came close to sitcom success.
"There was one point where I did nine pilots in 10 years and I just thought that was what people did," she said. "I didn't get that that was amazing. I was used to making $25,000-50,000, that little extra bump a year. I did a series called 'Townies,' a short-lived series which is where I met Jenna Elfman. She, Molly Ringwald and Lauren Graham were the three girls in that and suddenly -- I was always used to being the female lead -- I was like the fourth banana. I didn't like that very much. I didn't understand at that time that once you turn 40, you're supposed to play the mothers of 30 year olds. I hadn't quite gotten it yet, which is why I said I didn't want to audition for the 'Dharma and Greg' part. I'm not old enough to play this role, well they don't care in Hollywood. It's a little bit of hubris and a little bit of entitlement.
"I hugely regret that," Garlington said of the "Dharma and Greg" role. "I have more regrets in acting and life in things I didn't do then things I did do."
With her close to 200 film and TV credits, sometimes roles slip her mind. "My husband and I were in the big theater and we're watching this movie and I go, 'This is so familiar for me. I think I must have auditioned for this,'" she said. "A lot of times when you work on a movie, it does not have the same name it does when it actually comes out. I'm watching the movie and then I see Jake Gyllenhaal and I go, 'Huh? I think I'm in this movie. I think I'm playing Jake's mom!' It was just the funniest thing where I just went, [Laughs.] 'There I am!'"
In addition to that film, "Lovely & Amazing," Garlington appeared in "One Hour Photo" and had gigs on shows like "Everwood" and "Will & Grace," but she said she has yet to have a defining role. "I haven't gotten that one yet," she said. "I don't think I have a defining role." With all her years in Hollywood, however, Garlington said she can look back on her career and be happy.
"One of the gifts I think you get from having a sustained career like I have -- almost 30 years -- is you get to define and redefine what success is," she said. "When I was younger, if I thought this is where I was going to be at age 59, I probably would've had to kill myself. Now, I have the perspective of going, "Oh my God, I have a body of work. I've done some amazing parts. Ahead of me I have a fabulous pension plan, I've got money in the bank, a wonderful home, a vacation home, a hot tub -- I'm cooking with gas! It's all gravy.'
"I wanted to be Meryl Streep. I didn't have that career, but I have the most successful life I could've ever dreamed of. I'm a wife, I'm a mother, I'm a writer, I'm a home owner, I paint, I do stained glass ... It's not like my brother who says, 'Jesus, God you've been living like a retired person for 30 years.' Yeah, I don't work that many days a year and I still make this amazing living, but I'm working my butt off. I'm taking classes, teaching classes, mentoring people, being of service, I'm growing as a person and it forms my ability as an actor ... I would say now that I have had an incredible successful career. If God decides there's no more acting roles for me, I can walk away holding my head high and say, 'I did it. I really did it.' I'm not kidding you, I plan to peak in my 70s."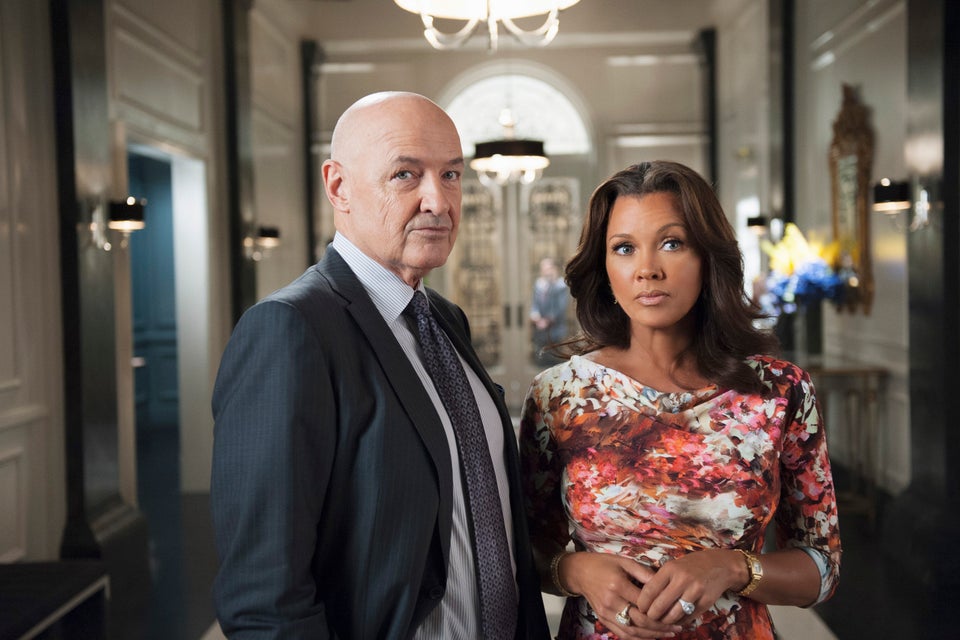 2013 Renewal Index: Canceled, Renewed & On The Bubble Shows
Related
Popular in the Community