In her day-to-day life, Lee Godie was a homeless woman who made a living selling paintings on chilly Chicago streets. She kept her belongings in various lockers throughout the city, showered in hotel bathrooms, and slept outside on benches despite freezing weather.
However, in her self-portraits, taken in a photo booth at the Chicago Greyhound bus station, Godie transforms into a 1920s-era "It Girl," dramatically dressed in furs, broaches and floppy hats, posed lackadaisically like the most glamorous of movie stars. With each individual ensemble and pose, a new, glitzy character is born.
It's the palpable tension between the two lives of Godie -- the struggling drifter and the sought after art star -- that makes her images enchanting. She adorned the small black-and-white prints with various embellishments, sometimes pen or paint, other times eyeliner and lipstick smudged in the appropriate spots. On occasion, Godie rubbed instant tea on her face as a pseudo self-tanner.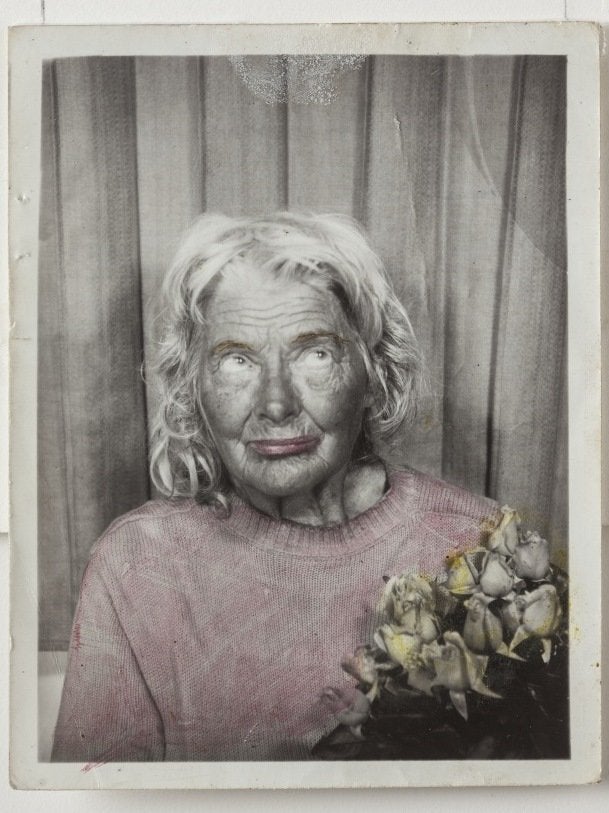 Her images' overzealous beautification only emphasizes the hardship awaiting Godie outside the photo booth. Her glazed eyes and gristly flesh bely her megastar persona, resulting in a jumbled vision depicting both rags and riches and nothing in between.
Aside from illuminating Godie's private nature, the statement also captures the way Godie invites her fabricated mythology to subsume her personal history, renouncing her natural date of birth in favor of her eternal reign as a beloved artist.
According to popular legend, Godie's tenure as an artist in began 1968, when, at around 60 years old, she was rocked to the core by an Impressionism exhibition at the Art Institute of Chicago. Shortly after the show, all shaken and sweaty, Godie stood on the steps and publicly declared herself a French Impressionist, one "much better than Cezanne," at that.
From then on, she painted. A lot. Godie's paintings are flattened portraits of high society ladies, wide-eyed beauties with wide-brimmed hats, smokey makeup and cherry red lips. From her self-proclaimed inauguration into the art world in 1968 until 1990, when she was 82 years old, Godie peddled her work every day on the Chicago streets, carrying her portfolio around in a big black case.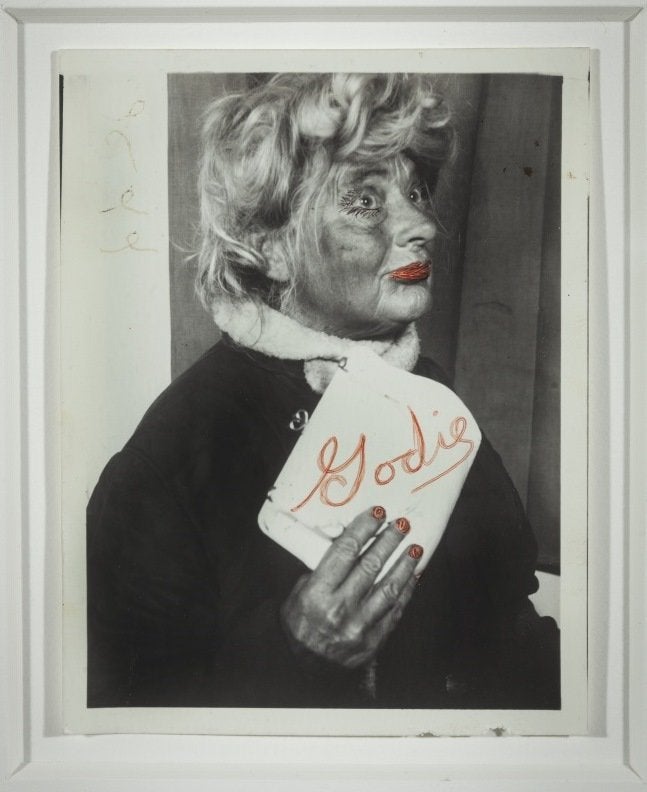 Her paintings sold for around $20 or $30 -- if she liked you, that is. "She would have her canvases half uncurled," gallery-owner Carl Hammer explained to The Telegraph. "If she was interested in selling to you, she would let [the canvas] open up so you could see more. If she didn't like you, she would curl it up the other way."
During the course of her career Godie became an iconic figure in the Chicago art scene, known for galavanting about in a toga one day, a fur coat the next. She'd sing and dance when interacting with her fans, adding a performative element to her tireless art making.
On the website "Your Memories of Lee Godie," strangers share their favorite interactions with the artist. "For three years I worked in City Hall for the Chicago Department of Water," Ronald D. Fetman reminisced. "After midnight each day when my shift was done I would walk home to my apartment. As I passed by the area around 666 North Michigan Avenue, I would see Lee Godie asleep for the night in the courtyard on a concrete bench between the two huge skyscrapers, clutching her large black portfolio case. It was, more often than not, freezing, sub-zero weather. Needless to say, Lee was a tough woman."
Despite her exuberant charisma and propensity for performance, Godie was private about the details of her personal life. According to Black Sheep Gallery, Godie was married with three children before her art career began. Her marriage disintegrated and two of her children passed away, all of which potentially contributed to her life on the streets. In 1988, Godie was reunited with her daughter Bonnie Blank, and eventually moved in with her child after being diagnosed with dementia. She stayed until her death in 1994.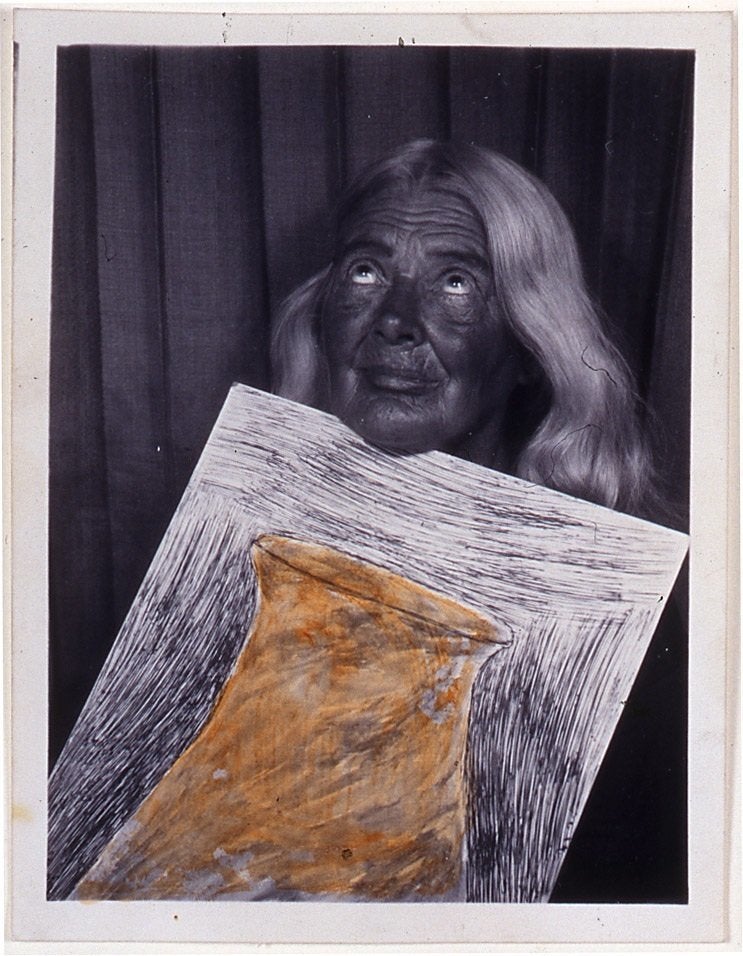 Godie's life was characterized by a paradoxical duality. On the one hand were her dreams of grandeur, made up of artistic notoriety and eternal elegance. And then there was the reality of life on the street, full of unspoken tragedies and unimaginable struggle. Forty years ago Godie may have seemed delusional, parading around the city proclaiming herself an artist extraordinaire. And now, of course, Godie has become the myth she always propagated, an exhibiting artists whose works sell for $15,000 instead of $20.
Looking back, Godie's self-portraits engage with a legacy of theatrical photography that includes Victorian photographer Julia Margaret Cameron, who imagined her subjects as classical, religious, and literary figures; Ana Mendieta, who transformed her body into hybridized natural forms; and Cindy Sherman, who revamped her photographic image to resemble the various roles women play. Today, many artists, especially those from marginalized and silenced communities, are using the selfie as a a weapon of change, employing the photographic self-portrait as a site of personal transformation and widespread revolution.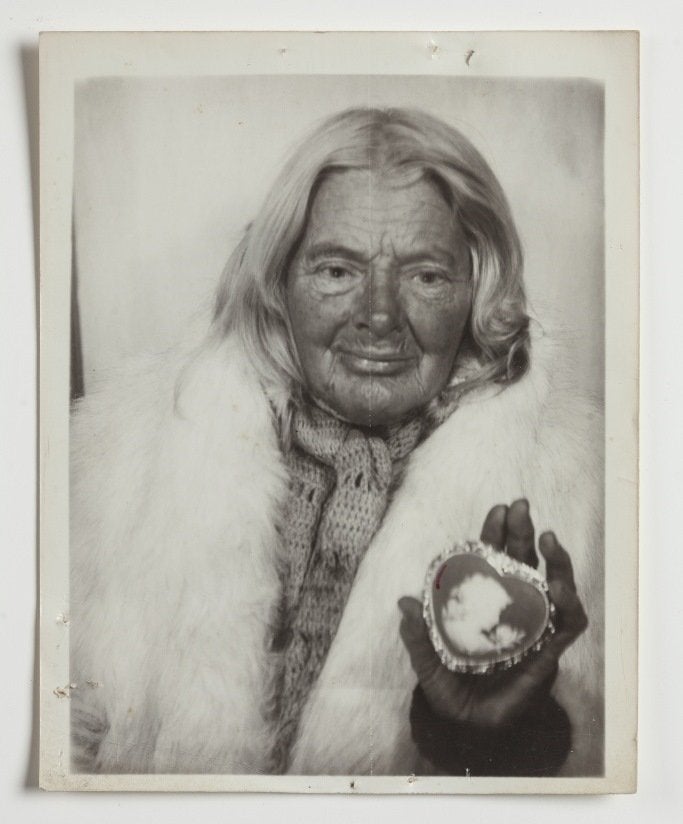 Now, Godie is remembered as a masterful outsider artist -- an artist operating outside of the mainstream art world. Yet unlike most artists in the genre, Godie was all too conscious of her status as an artist. She had a knowledge of and passion for art history, and was often spotted roaming the Chicago Art Institute or public library.
In the end, her striking images didn't just create a character for the duration of Godie's pose, they shaped a mythology that is now inextricably linked to her persona and legacy. In the face of Godie's enchanting and jarring portraits, the dark details of her life fade away. The facts are now the legends. The legend is now the fact.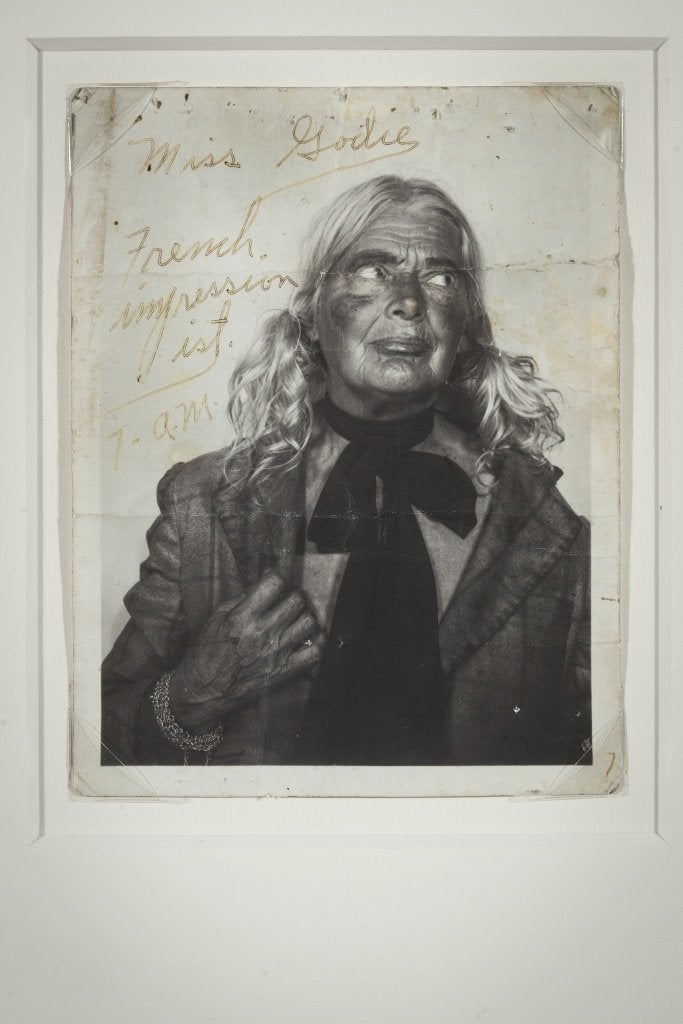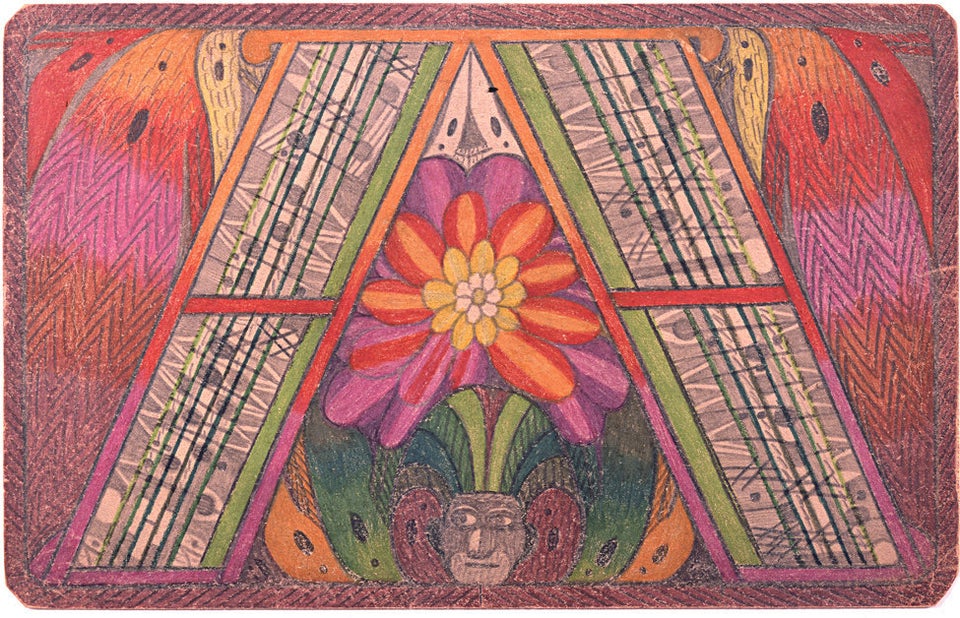 Outsider Art Fair Preview