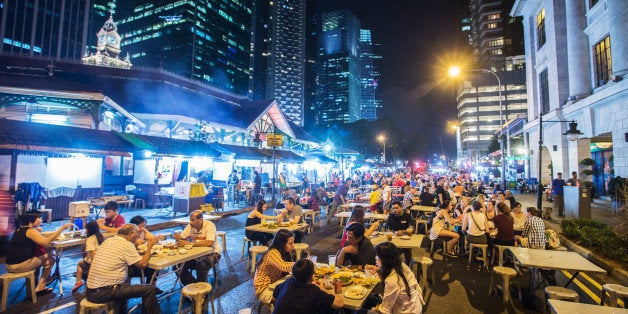 When one speaks of the "Singapore model" of governance, one is really referring to the model established by its late founding father, Lee Kuan Yew: he served as prime minister from 1959 to 1990, senior minister from 1990 to 2004 and minister mentor from 2004 to 2011. One would be hard-pressed to name another leader whose contributions have been as indispensable to, and interwoven with, his or her country's legacy. Lee explained in his 1998 memoir "The Singapore Story" that he wanted his country "not just to work but to prosper and flourish."
It has done so, far beyond what he could have imagined. When Lee took the helm, Singapore was a poor and fractious port city that had won a Pyrrhic independence from Britain: the achievement of self-governance was tempered by the reality that a polyglot country with neither natural resources nor any organic basis for developing a coherent society could easily implode. Not even six decades later, Singapore has a per capita income over $50,000 and an economy that the World Economic Forum has ranked as the world's second-most competitive for four consecutive years. Out of proportion to its size -- at roughly 700 square kilometers, it is about three and a half times as large as Washington, D.C. -- and in spite of its location -- it is sandwiched between two giants, China and India, that collectively house over a third of humanity -- Singapore has emerged not only as one of the Asia-Pacific's crucial commercial junctions, but also as one of the region's most important centers of diplomatic activity (consider the roster of participants at its annual Shangri-La Dialogue). In the annals of nation-building, Singapore's transformation during Lee's tenure is one of the 20th century's foremost achievements.
In the annals of nation-building, Singapore's transformation during Lee's tenure is one of the 20th century's foremost achievements.
Ironically, though, it is that very success that calls into question whether his style of governance can endure. Lee inherited a country on the precipice of collapse, and even as it went from strength to strength, he reminded his colleagues and constituents that they could never take its success for granted. The New York Times explained in September 2007 that "this sense of vulnerability is Mr. Lee's answer to all his critics, to those who say Singapore is too tightly controlled, that it leashes the press, suppresses free speech, curtails democracy, tramples on dissidents, and stunts entrepreneurship and creativity in its citizens." Today the average Singaporean is no longer concerned about the country's prospects for survival. Instead, a growing middle class is increasingly calling on the government to boost spending on social services, reduce income and wealth inequality, make housing more affordable, stem the influx of immigrants and allow for greater electoral competition. Reflecting on Singapore's past success and contemplating its emerging challenges suggest that the Singapore model -- Lee's model, really -- is a paradox. In one sense, after all, it is indeed exceptional. There is unlikely to be another leader in the mold of Lee Kuan Yew who faces similar circumstances, and Lee himself doubted whether he could achieve in other countries what he did in Singapore, with its small population. In another sense, though, the model is universally applicable. The essence of Lee's rule, after all, was not "Asian values" -- though he is often held up as one of their chief spokespersons and practitioners -- but rather, pragmatism: the "acid test" for him was "performance, not promises." The need for leaders to examine policy challenges analytically and objectively transcends considerations of history, culture and ideology.
The Singapore model -- Lee's model, really -- is a paradox.
There are at least two lessons the United States should take from Singapore's success. The first is that the quality of a country's leaders depends in large part on the political milieu in which they emerge. Lee lamented in an October 2000 lecture that U.S. elections had become, "in large measure, a contest in packaging and advertising," and he often criticized the extent to which they focus on the outward appearances and personal lives of the candidates and their families. Compounding this state of affairs, Americans who run for office are increasingly beholden to privileged interests and liable to lose influential supporters if they appear too willing to cooperate with colleagues who hold different political views. That a mere 7 percent of Americans aged 13 to 25 plan to run for office should concern those who have a stake in U.S. democracy and civic engagement. The second lesson is that ideology should not drive policy. The United States faces immense challenges: at home, low economic growth and increasing income inequality; abroad, the disintegration of the Middle East and a resurgent China. With America's political center shrinking, so, too, is the ability and willingness of Republicans and Democrats to collaborate to generate nuanced, durable prescriptions.
The nation's perch in world affairs will be compromised if its leaders subordinate the advancement of the national interest to the waging of ideological battles.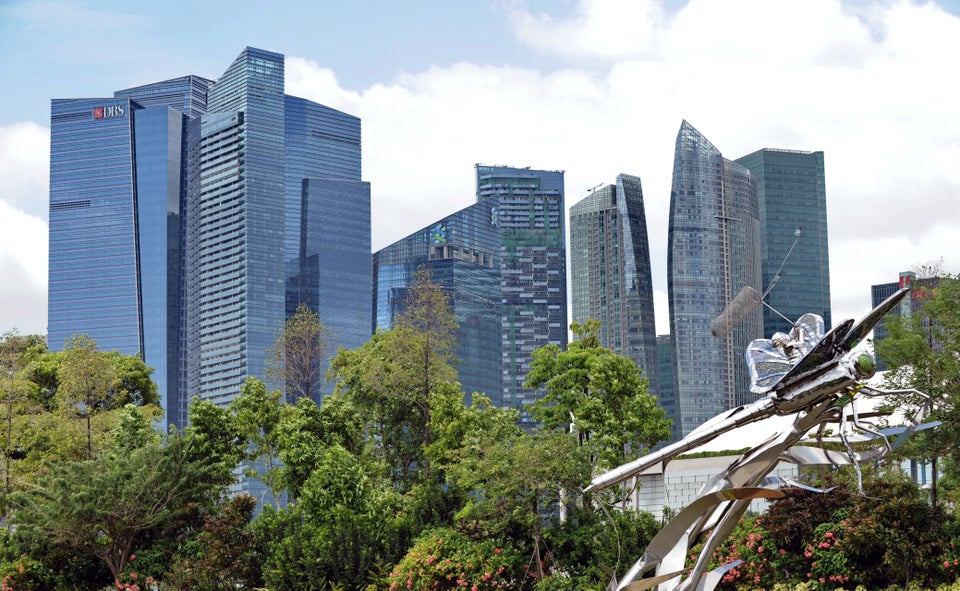 Singapore
Related
Popular in the Community