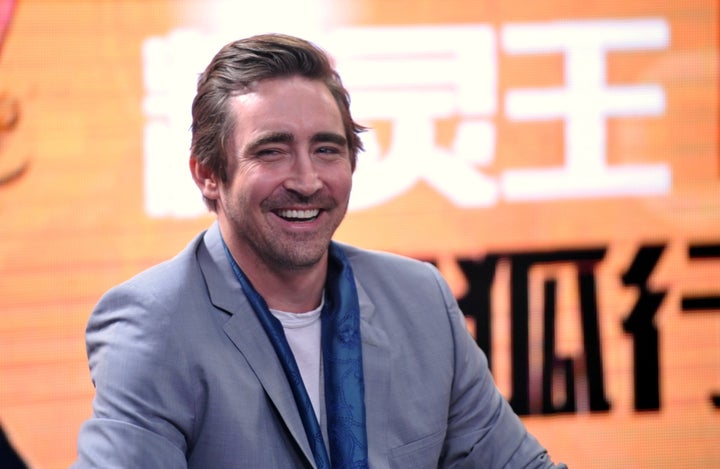 The actor, who has appeared in "The Hobbit" and "Guardians of the Galaxy," spoke to W magazine in a piece published Feb. 28 about his role in the Broadway revival of "Angels in America."
In Tony Kushner's play, which opens March 25, Pace stars opposite Nathan Lane and Andrew Garfield as Joe Pitt, a closeted gay Mormon. The actor last appeared on Broadway as gay activist Bruce Niles in the 2011 production of "The Normal Heart," which, like "Angels in America," is set during the AIDS crisis.
In his interview with W, Pace said it was important to have openly gay actors in both "Angels in America" and "The Normal Heart," given the subject matter of the plays. However, things took an uncomfortable turn when writer Brian Moylan asked whether Pace, who had never spoken about his sexuality publicly, personally identified as gay.
"I've dated men. I've dated women. I don't know why anyone would care. I'm an actor and I play roles," he said, appearing to be taken aback. "To be honest, I don't know what to say ― I find your question intrusive."
On Monday, Pace responded to the controversy on Twitter, saying he had been "momentarily at a loss" for words during the interview, but that he "happily owns" being a part of the queer community.
The actor went on to list the queer characters he's played "with dignity" throughout his career.
Prior to his chat with W, Pace had faced ample speculation over his sexuality, but had mostly kept tight-lipped about the subject of his personal life in interviews.
"Who cares about people's personal lives?" he told BuzzFeed in 2014. "I mean, honestly. How are you then able to disappear into a role? Trust me, if I had something interesting to say about myself, I would."