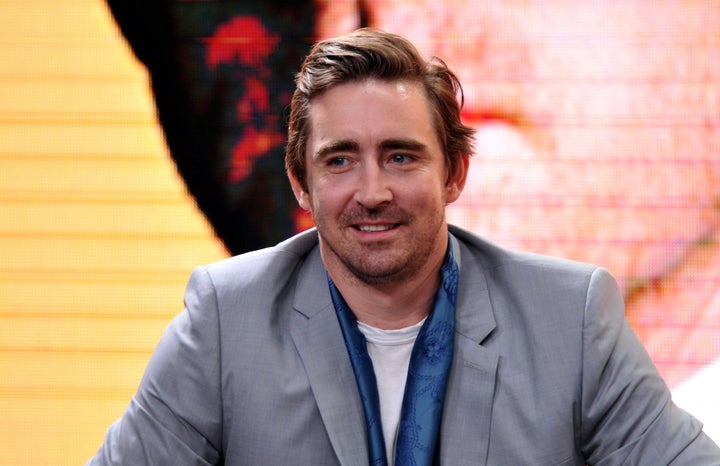 The Emmy- and Golden Globe-nominated actor, whose credits include "The Hobbit" and "Guardians of the Galaxy," did not use the words "gay" or "bisexual" in reference to himself in the interview. He commented on his sexuality while discussing his forthcoming role opposite Nathan Lane and Andrew Garfield in the Broadway revival of "Angels in America," which opens March 25.
Pace told W writerBrian Moylan that he felt it was important to have gay actors playing the lead roles in "Angels in America" and "The Normal Heart," which both are set during the AIDS crisis. He played a gay activist, Bruce Niles, inthe 2011 Broadway production of "The Normal Heart," which starred Joe Mantello and Ellen Barkin.
Comparing his 2011 experience on Broadway with his upcoming one, Pace said, "Our understanding of what it means to be gay is just so different ... It's just so much further down the road. It's an interesting thing for me to think about in this moment while working on this play."
When Moylan asked Pace if he personally identified as gay, the actor stopped short of labeling his sexuality.
"I've dated men. I've dated women. I don't know why anyone would care. I'm an actor and I play roles," Pace said. He appeared to be taken aback, adding, "To be honest, I don't know what to say ― I find your question intrusive."
Over the years, Pace has faced ample speculation over his sexuality. In 2012, Ian McKellen reportedly implied that Pace, as well as a number of his other co-stars, was openly gay in an interview with the German website, Brash, to promote "The Hobbit."
Still, Pace has been known to keep tight-lipped about his private life.
"Who cares about people's personal lives?" he told BuzzFeed in 2014. "I mean, honestly. How are you then able to disappear into a role? Trust me, if I had something interesting to say about myself, I would."
Popular in the Community