Rep. Lee Terry (R-Neb.) apologized Saturday for previously refusing to give up his congressional salary during the federal government shutdown, deciding instead to have his paycheck withheld until the shutdown is over.
"The other day I made a statement that I would put my needs above others in crisis," Terry said in a statement. "I'm ashamed of my comments. It was not leadership. It is not how I was raised... I apologize for my hurtful remarks when so many others are feeling the pain of Washington's dysfunction."
He continued, "I should and will stand in the shoes of the federal civilian employees who are furloughed. We share the same responsibilities to pay our bills and if they don't receive a paycheck and must take extraordinary efforts and sacrifice to pay them, then I should too."
Last week, Terry was asked by the Omaha World-Herald Bureau whether he would keep his salary for the duration of the budget standoff.
"Dang straight," he replied.
The congressman said his colleagues who were giving up their salaries were largely doing so for the publicity.
"Whatever gets them good press," Terry said. "That's all that it's going to be. God bless them. But you know what? I've got a nice house and a kid in college, and I'll tell you we cannot handle it. Giving our paycheck away when you still worked and earned it? That's just not going to fly."
Over 800,000 federal workers are currently furloughed due to the shutdown. On Saturday, the House voted to grant backpay to these workers; however, the checks could be delayed for some time depending on how long the shutdown lasts.
Members of Congress will continue to earn their constitutionally-protected salaries — $174,000 annually for rank-and-file members — throughout the shutdown. Over 100 members have said they will either refuse or donate their earnings until the government reopens.
Nebraska Democratic Party Executive Director Jim Rogers called Terry's apology "fake" and criticized him for having his paycheck withheld but not donating it to charity.
"It's a shame that it took massive public outcry for Congressman Terry to realize what everyday Nebraskans already know: voting for an irresponsible government shutdown and keeping his paycheck are Washington values, not Nebraska values," said Rogers in a statement. "Congressman Terry is playing Washington games now and trying to have it both ways, but Congressman Terry can't run way [sic] from his vote to shut down the government nor from the fact that he will get his backpay as soon as the shutdown ends. The true apology Terry should be giving is the fact he got us in to this mess that hurts middle class Nebraskans."
This piece has been updated with Rogers' statement.
Before You Go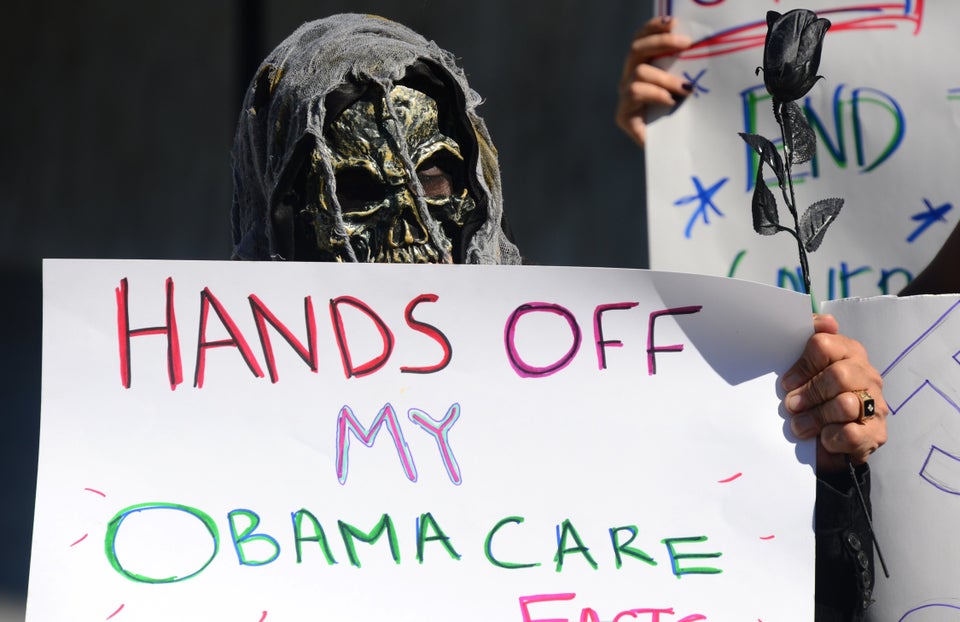 2013 Government Shutdown Protests
Popular in the Community