WASHINGTON -- Rep. Lee Terry (R-Neb.) said on Thursday that he is against military intervention in Syria, even though his "gut feeling" is that the Syrian government now possesses chemical weapons that came from fallen Iraqi dictator Saddam Hussain.
"The theory then and the evidence was that Iraq was an enemy of the United States and had direct plans in either support of al Qaeda and/or with other weapons that we found out weren't there -- which I still think they were moved to Syria," said Terry. "And it wouldn't surprise me if some of the chemical weapons that have been used by Syria actually came from Iraq."
There is no evidence that Hussein sent weapons of mass destruction to Syria. When Becka asked whether Terry's claim about the transfer of weapons was based on information he had received as a member of Congress, Terry replied, "Gut feeling. Yeah, I have not had any classified briefing, but all we know that Iraq had ... chemical and biological weapons and then they weren't there. ... It wasn't that the U.S. was guessing; that was something that they had actually declared. But they went someplace."
Terry, however, is not the first to make this claim; it's been circulating for years among supporters of an invasion. Former GOP presidential candidate Mitt Romney said he believed the transfer was "entirely possible" in a 2007 interview. Many proponents of this theory cite an October 2003 statement by James Clapper, Jr., who was leading the National Imagery and Mapping Agency at the time and later became the Director of National Intelligence.
''I think people below the Saddam Hussein-and-his-sons level saw what was coming and decided the best thing to do was to destroy and disperse,'' said Clapper, adding that "the obvious conclusion one draws" is that there ''may have been people leaving the scene, fleeing Iraq, and unquestionably, I am sure, material."
The New York Times noted in 2003 that Clapper had been providing a "personal assessment," and a spokesman for his agency "could not provide further evidence to support the general's statement."
In 2005, the CIA's top weapons inspector in Iraq and head of the Iraq Study Group, Charles Duelfer, said while it was possible there had been such a transfer, they had failed to find any proof of this theory. From the ISG report:
The investigation centered on the possibility that WMD materials were moved to Syria. … ISG found no senior policy, program, or intelligence officials who admitted any direct knowledge of such movement of WMD. Indeed, they uniformly denied any knowledge of residual WMD that could have been secreted to Syria. [...]

Based on the evidence available at present, ISG judged that it was unlikely that an official transfer of WMD material from Iraq to Syria took place. However, ISG was unable to rule out unofficial movement of limited WMD-related materials.
Before You Go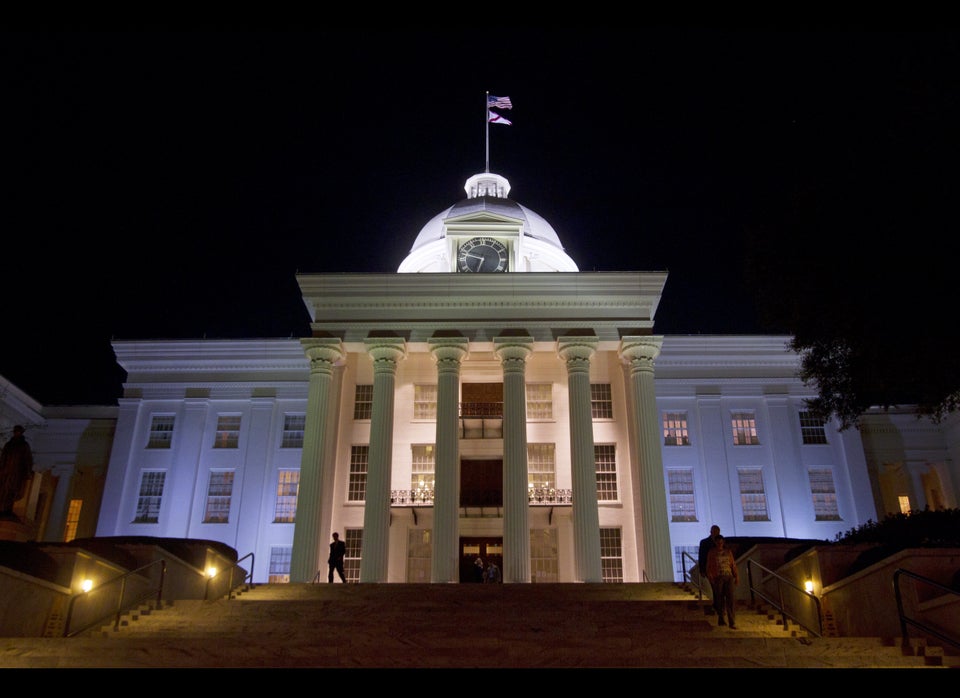 U.S. State Capitol Buildings
Popular in the Community