Lee Wright of Chico, Calif., had been homeless for 15 years before a positive turn of events allowed him to start living off his lifelong talent: painting.
According to the Oroville Mercury Register, Wright originally was drawn to Chico because it's an art-loving town. Two years ago, when he arrived at Jesus Center -- a local organization that provides meals and other types of assistance to the homeless -- the staff provided him with supplies and a place to paint during the day.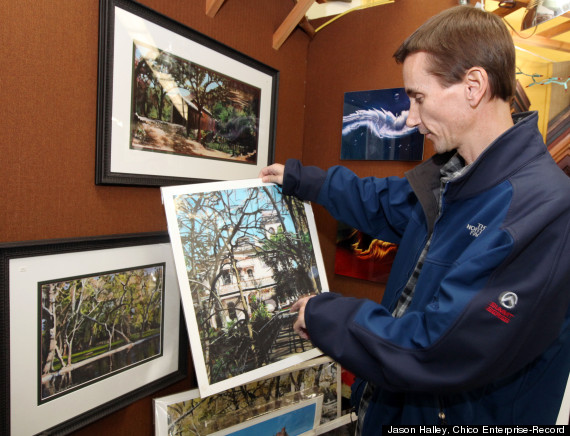 At night, Wright would sleep behind a building wedged between his painting and garbage bins. But when a volunteer at the center saw Wright's work, she was able to help him secure a commission for a painting, the Register reports. From there, more commissions followed and Wright has since been able to make enough money to rent his own apartment on a month-to-month basis.
"I was painting out of necessity. Now I'm painting out of thankfulness," Wright told the news outlet.
Today, the artist has an established a presence on Facebook with a couple hundred fans. According to the Chico News & Review, a local paper that profiled Wright last summer, he started drawing as a child but he's never been through any formal art training.
"I figured a man with that kind of talent should not be sleeping on the street," Laurie Maloney, the volunteer who helped Wright, told the News & Review.
Wright's paintings, which often depict Chico landmarks, are for sale at a local art store and at the Jesus Center. According to the paper, they cost about $80 to $100.
"When you start getting people's creative juices going, then they start making creative solutions to other problems," April Rodgers, who works with an art therapy group, told the Denver Post. "They just need a place to start from, and usually people have not had that. That's how they got into such a mess."
Last year, a documentary about how a teenager's passion for art helped her cope with homelessness led to the young woman being able to sell 30 pieces at her first show. She was eventually able to secure a studio apartment and can support herself through her work, NBC Latino reported at the time.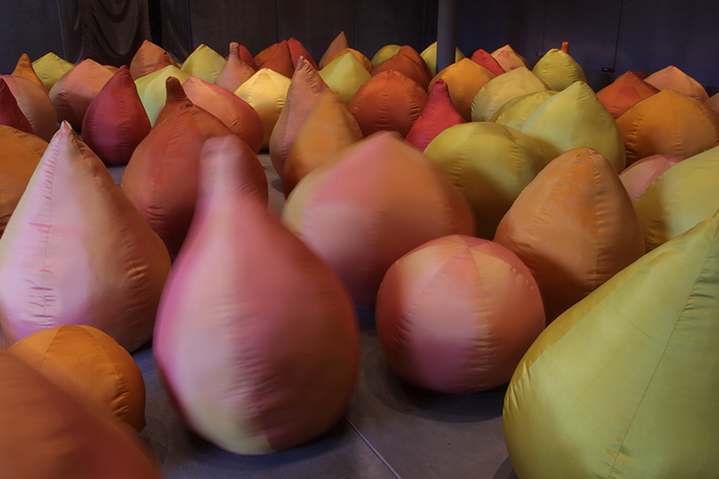 25 Exhibits to Look Out for in 2013
Popular in the Community