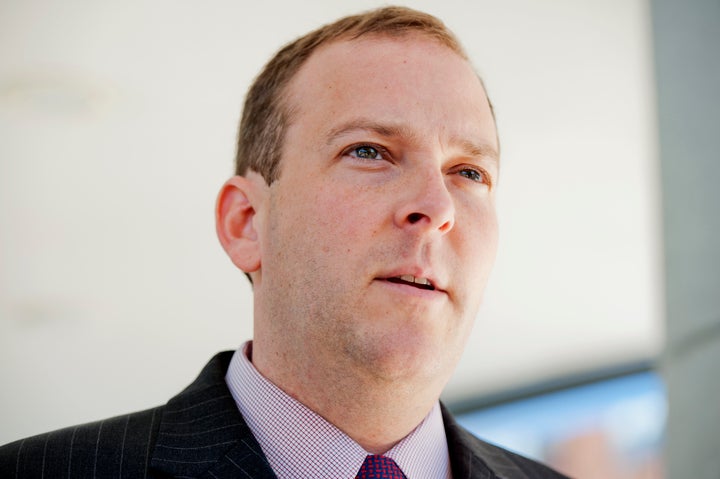 WASHINGTON ― Rep. Lee Zeldin (R-N.Y.) thinks President Barack Obama either doesn't know what he's doing, or he knows "exactly what he is doing and is playing for some other team."
The comment, which suggests the president is working for Iran or other interests, is conveniently phrased in the sort of nebulous open question that's meant to raise the topic of Obama potentially working for another country or terrorist organization while distancing Zeldin from actually saying that.
"When deals like this are cut," Zeldin said in a press release Wednesday, "one has to truly wonder whether the President has no idea what he is doing, or if he knows exactly what he is doing and is playing for some other team."
Zeldin is referencing the $400 million the United States paid Iran in January. The Wall Street Journal and Republicans in Congress pushed the story on Wednesday as a major revelation, but the administration countered that it had disclosed the $400 million payment in January and said it was part of a repayment over a failed arms deal from 1979.
Still, that hasn't stopped Republicans from using the payment to question whether this was part of the Iran nuclear deal or the release of four Americans, including the Washington Post's Jason Rezaian, from Iran.
For Zeldin, that meant boldly asserting that this was, indeed, ransom.
"Paying a $400 million cash ransom to the world's largest state sponsor of terror, shows that yet again the Obama administration will go to great lengths, at any and all costs, to appease Iran and show weakness to our enemies," he said, before going on to question whether Obama was some sort of secret agent.
The comments come as a majority of Republican voters seem to believe that Obama sympathizes with ISIS. 
A poll released at the beginning of July indicated that 55 percent of Republican voters agree with Donald Trump that President Obama sympathizes with ISIS. (Only 4 percent of Democratic voters believe that.)
Zeldin has already shown a willingness to engage in some of the basest forms of politics during his first term in office. In June, while defending Trump's remarks about Judge Gonzalo Curiel, Zeldin suggested that Obama and the Democratic party were the real racists, not Trump.
"You can easily argue that the president of the United States is a racist with his policies and his rhetoric," Zeldin said.
Zeldin did not respond to a request for comment.
REAL LIFE. REAL NEWS. REAL VOICES.
Help us tell more of the stories that matter from voices that too often remain unheard.
BEFORE YOU GO
PHOTO GALLERY
Historic Iran Deal