Leeza Gibbons has always been such a pro at interviews that not even a pant-less rock star could throw her off her game.
As a co-host on "Entertainment Tonight" for more than a decade, Gibbons interviewed some of the biggest celebrities in television, film and music. From uncomfortable moments with Bette Davis to joking around with Burt Reynolds, Gibbons has always held her own. In fact, as she tells "Oprah: Where Are They Now -- Extra" in the above video, her favorite interview subjects were some of the most unpredictable ones.
"I used to really enjoy the rock 'n' roll interviews because it's so not my world," Gibbons says with a smile. "I'm kind of this good girl from the South."
When you put a self-described "good girl" in a room with a wild rock legend, of course, there's bound to be a good story. Gibbons' encounter with Billy Idol was certainly a memorable one.
"We were backstage with Billy Idol and he just proceeded to get undressed," she recalls. "I thought, 'Well, that's fine. Go ahead. Take everything off then. That's fine.' And he did!"
Nowadays, this move might not seem shocking, but as Gibbons points out, it was considered quite risqué at the time. "This was back when things were a bit more tame than they are now," she says. "We weren't airing things like that. This was the early days."
Gibbons remained professional, but couldn't help feeling her cheeks flush when Idol's pants hit the floor.
"I'm blushing, and I think I had my hair up in a side ponytail with mall bangs and shoulder pads, and Billy Idol is taking his pants off in front of me," Gibbons says. "I was pretty sure my mother was going to talk to me about that! It was great."
"Oprah: Where Are They Now -- Extra" is a web-based spinoff of OWN's "Oprah: Where Are They Now?", which airs an all-new episode this Sunday, March 15, at 9 p.m. ET.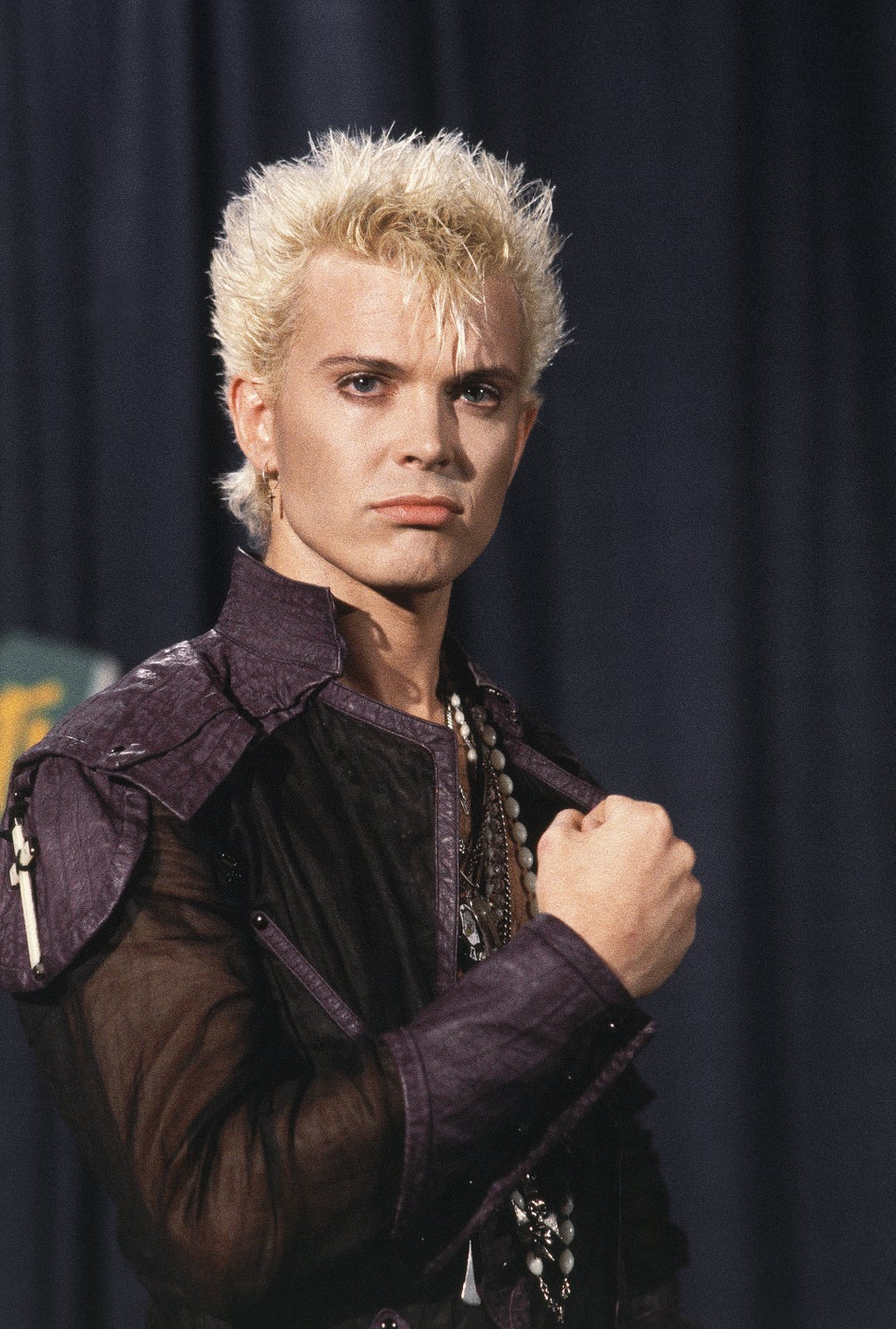 Billy Idol
Popular in the Community