Note to Keystone-promising Senate candidates: TransCanada has decided to walk out on you.

Candidates in practically every top U.S. Senate race are suggesting they'll push the Keystone XL pipeline through to approval if elected. Often, these promises are anchored in exaggerated claims about job creation.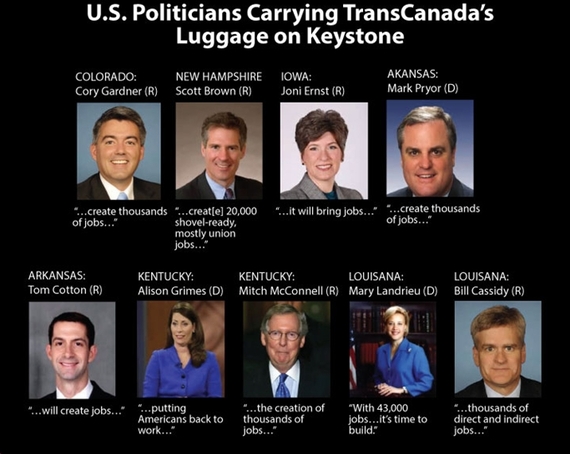 Just before Election Day, these candidates probably don't want to read this recent Bloomberg News story, in which TransCanada signals it's walking away from the project that has become these politicians' favorite talking point.
Instead of an export pipeline through American farm fields and waterways to Gulf Coast refineries, TransCanada now intends to build a 3,000-mile pipeline to Canada's east coast. To quote the story: "Keystone has become a tractor mired in an interminably muddy field."
This announcement is the latest in a string of news telling us that Keystone is never going to be built:
Now it looks like Keystone's owner is going elsewhere. American politicians who have been carrying TransCanada's luggage are stuck holding it.
Now, be sure to set your walk-back countdown so we can see how fast TransCanada spokesman Shawn Howard attempts to explain why the Bloomberg article doesn't say what it says. Good luck with that. The Calgary press corps is known for its compliant coverage of the tar sands industry, but this story was moved by tar sands flacks in the first place.
We'll know soon enough how many politicians will be the fools for believing TransCanada's commitment to its project was as strong as their commitment to getting tar sands industry money. One thing we know now is: This project has the stink of a loser on it.
Calling all HuffPost superfans!
Sign up for membership to become a founding member and help shape HuffPost's next chapter