Sure, you could take last night's Chinese food for lunch today. It'll be kind of soggy, as it slept in a hoisin-drenched Tupperware overnight, but it's better than no lunch at all, right?
Right. But why not turn it into something new? Something like dumplings? Let us explain. Or, actually, we'll let Youtuber Foodinese explain how to do it in the video above. The steps are easy, and you'll be pleased to have an entirely reimagined dish from your meal the night before. You'll need: A package of dumpling wrappers, an egg, some cornstarch, a food processor, oil for frying and -- of course -- last night's stir fry.
Here's how the dumpling metamorphosis goes down:
As Foodinese instructs, place your left over stir fry into a food processor. (These instructions function for about two cups of leftovers; you'll have to adjust based on what you have available). Add an egg and a teaspoon of cornstarch. Pulse the food processor until the mixture is coarse and grainy, then drain it through a strainer.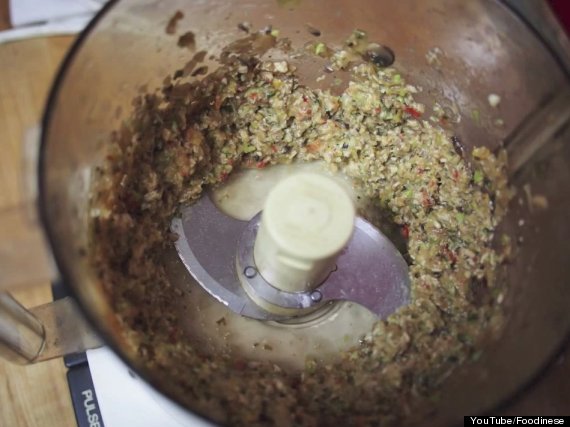 Lay out a dumpling wrapper and wet half of it with your finger.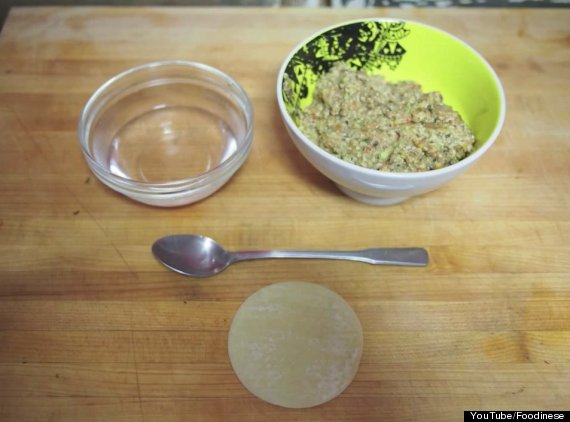 Then, spoon a teaspoon's worth of your blended food onto the center of the dumpling.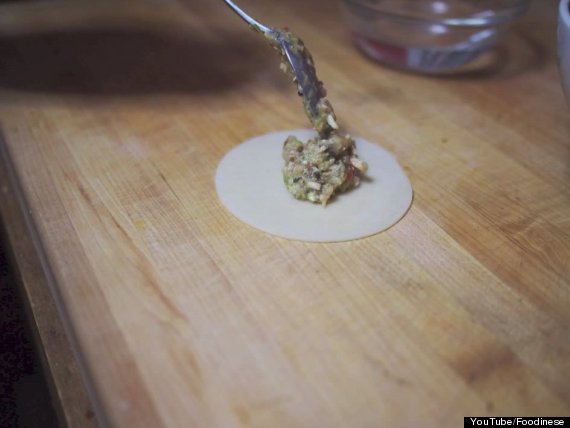 Seal the dumpling with your fingers. Once you've sealed and pleated the dumplings, fry them in a pan over medium heat for 2 to 3 minutes until the bottom is brown.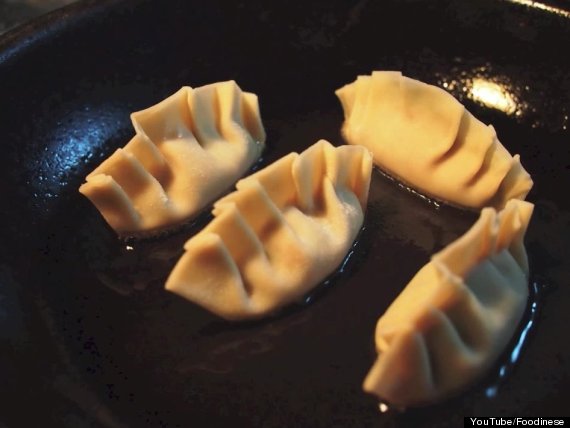 Now, add a third of a cup of water to the pan to steam your darling dumplings. Cover the pan with a lid and wait for the water to be absorbed (but remember, a watched pot never boils). Once the water is all soaked up, the leftover-filled dumplings are ready to eat!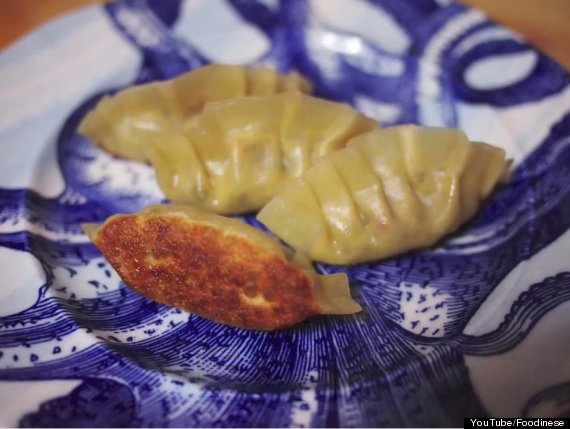 Now, isn't that better than a plastic container of day-old delivery?