Jody Steel engaged in school the way many of us did -- while everyone else was learning, she was doodling on her body.
The difference between your experience and Steel's is that she was offered a job when her professor caught her slacking. Her leg drawings were so impressive, she says, her professor at Emerson College in Boston hired her to illustrate a novel.
Now the 19-year-old film production student uses her legs as her main canvas. The photos of her appendage art -- which utilizes mostly pens and black ink -- is so stunningly intricate that most people think they're tattoos. Steel says she didn't expect the fame she's starting to receive on the Internet.
"I really started because honestly, I didn't have any paper around," she told HuffPost Weird News. "I was drawing a lot in class, and people began to notice ... I'm just really pale and my skin is most equivalent to paper."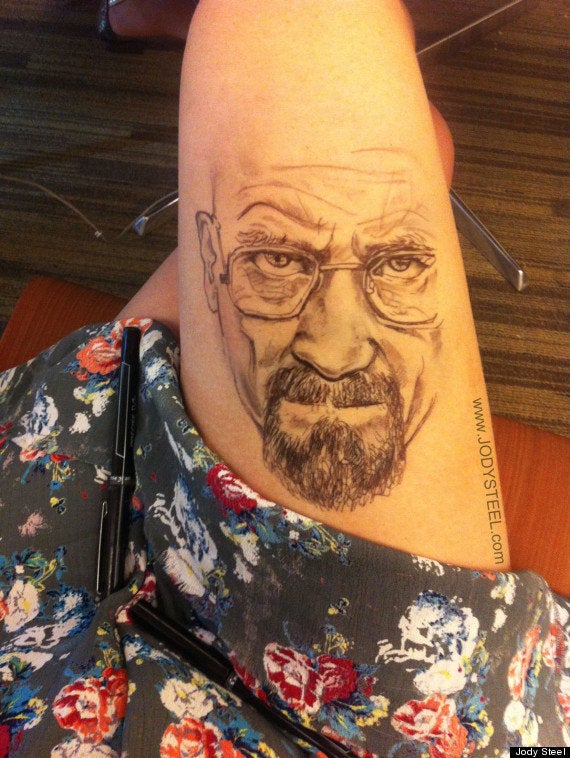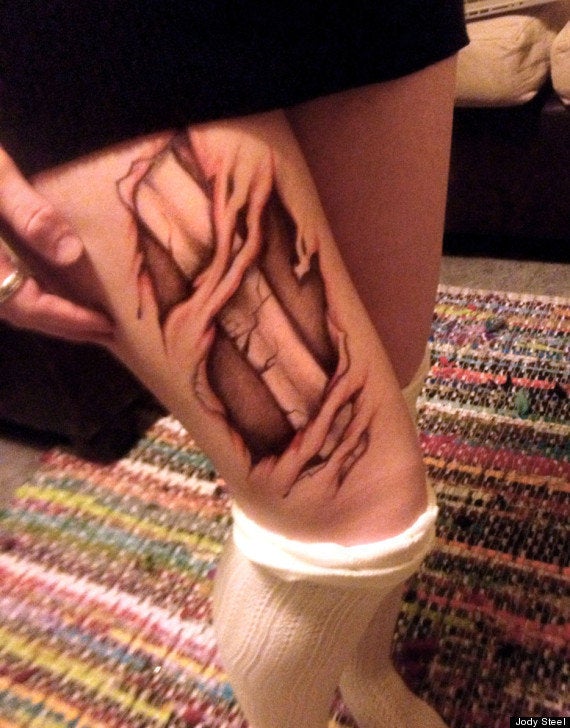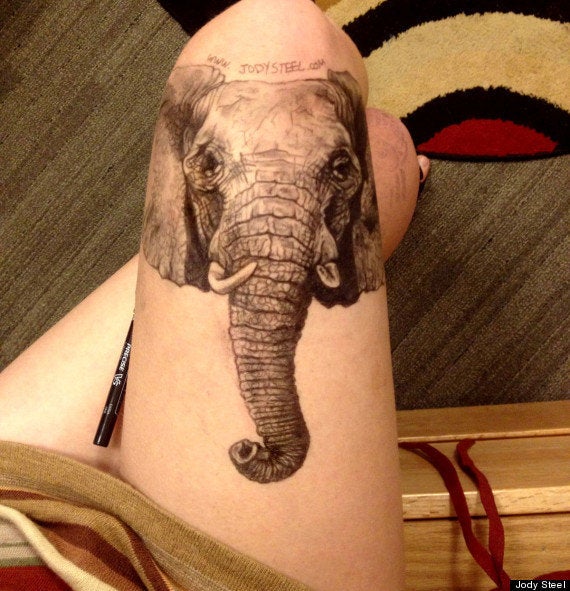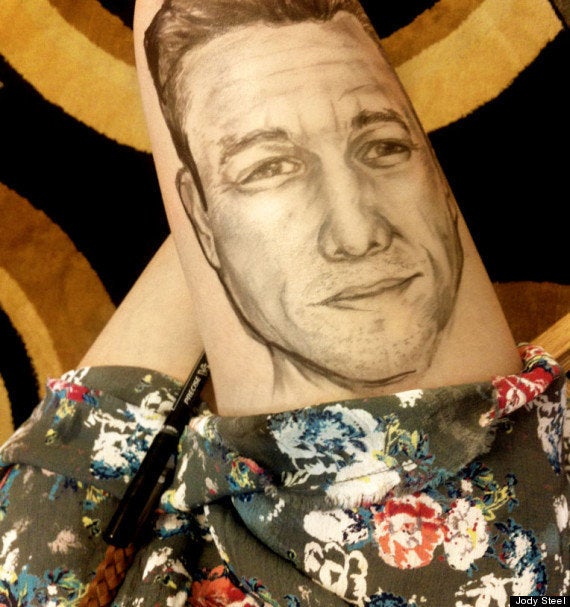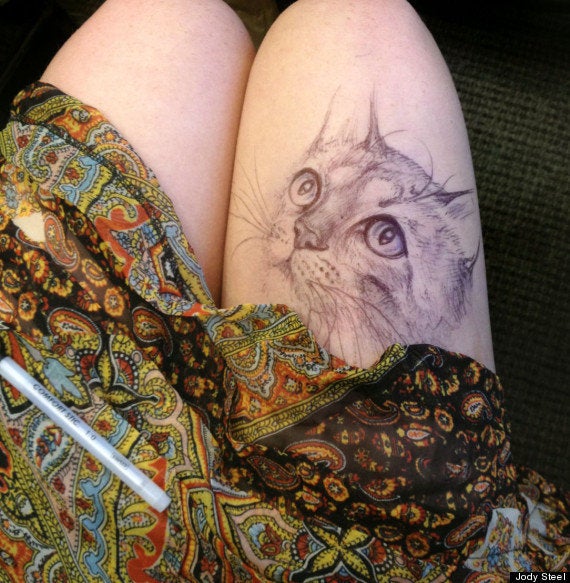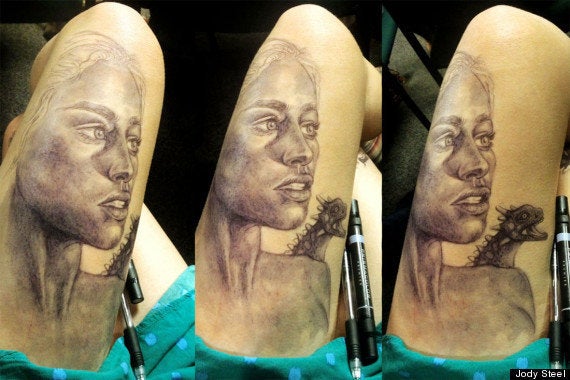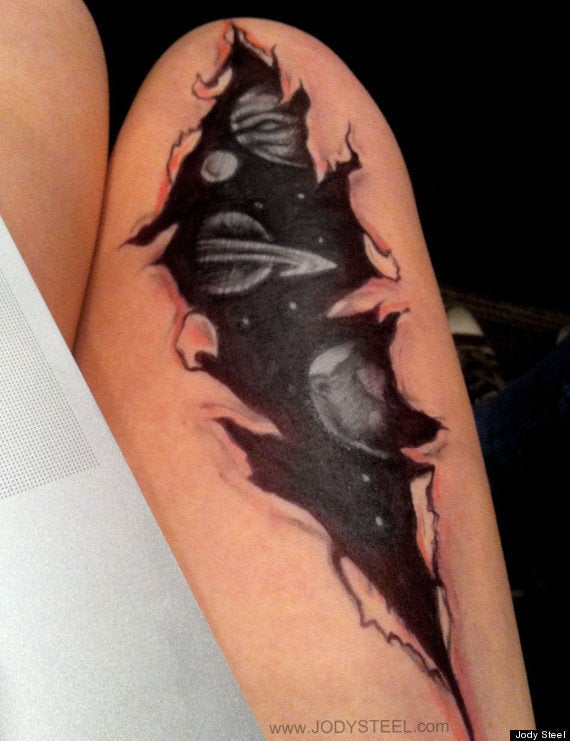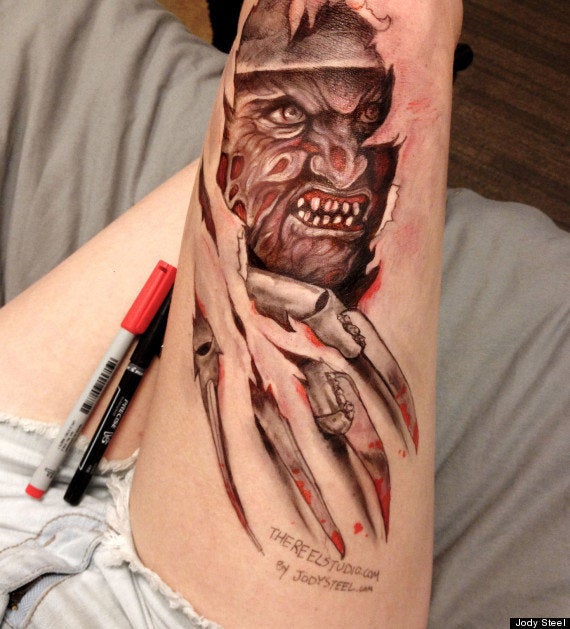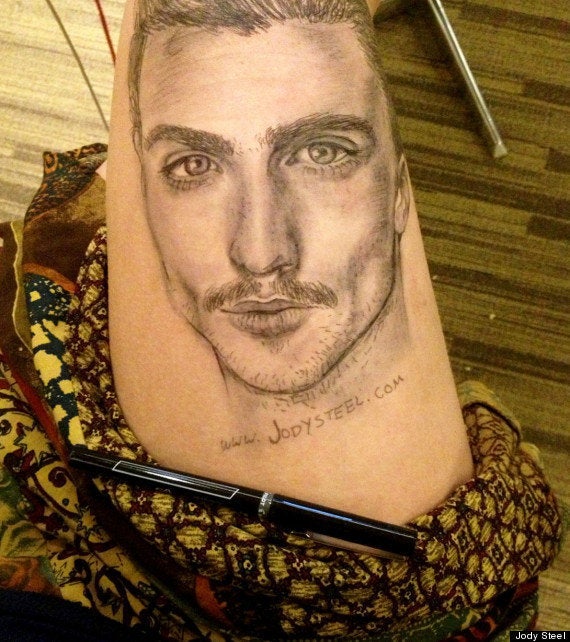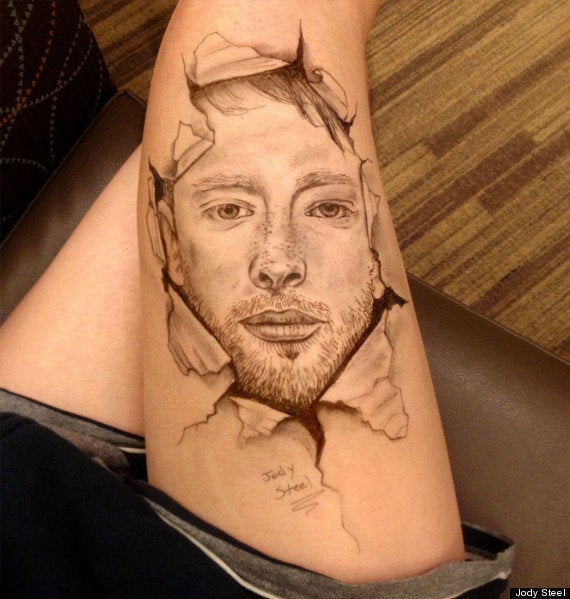 Popular in the Community