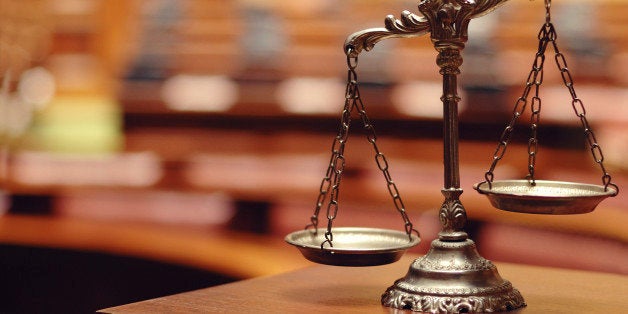 The lawyers who represent the nation's most powerful businesses had a banner year in 2014. For the first time, the nation's top 200 law firms took in more than $100 billion, while partners at those firms earned an average of $1.3 million.
At the opposite end of the financial spectrum, our nation's legal aid organizations that represent the poorest in our society are in crisis. They have to turn away more than half the people who come to them for help due to lack of funds and staff.
In light of this disparity, The American Lawyer set out for the first time to find out how much money these big firms give to support legal aid groups. What we found, as we reported in our July issue, is that at best, big law firms give only one-tenth of one percent of their gross revenue to legal aid. Most give much less.
David Stern, executive director of the nonprofit Equal Justice Works, is one of many who believes these firms should do more. "When you look at how little they give, it's pitiful," he says about law firm giving as a whole. "I have been doing this work for more than 20 years, and I am always astounded by law firms talking about charitable giving from a position of scarcity while their partners are bringing home more than $1 million in profits per partner."
William Voge, the chairman of Latham & Watkins, the top-grossing firm in America, agrees that big firms should be more generous. "Whatever we're doing can't be enough, given the demand for legal services out there," he says.
Why is legal aid so important? If you're charged with a crime, you have the constitutional right to a lawyer. But if you have a different type of legal problem -- if you have a case in civil court -- then in most places you don't have the right to a lawyer, no matter how serious your predicament. (In a criminal case you can be incarcerated; in most civil cases you can't.) That means that if you face the potential loss of your home, your children or your benefits, you may have to go it alone in our complex court system. Even women seeking protective orders from domestic violence don't have the right to a lawyer.
A network of legal service providers who represent the poor for free has arisen to address some of this need, but a lack of adequate public funds and private donations has left these groups struggling. There's just one legal aid lawyer for every 8,893 low-income Americans who qualify for legal aid, according to the Justice Index, a project of the National Center for Access to Justice at the Benjamin N. Cardozo School of Law. That's how, in a country with one of the highest concentrations of lawyers in the world, poor people often are forced to represent themselves in life-altering legal matters.
Two years ago at a legal aid fundraiser in Washington, D.C., federal appeals court judge David Tatel urged the legal community to dramatically increase the amount of money it contributes to legal aid. Given the earnings of the biggest and wealthiest law firms, he said, "no one in this country should be denied access to the courts simply because he or she cannot afford a lawyer." He suggested that firms donate one-quarter of 1 percent of their revenues, which would more than double the number of poor clients that legal aid groups could serve. "The District's legal community can and must do more," Tatel admonished.
During a recent interview, Tatel underscored that "lawyers for whom this profession is extraordinarily profitable" have a special responsibility to address this crisis. When asked about the response from the law firm community after his 2013 speech, Tatel said: "I have not heard any response."
Private contributions to legal aid have become increasingly important, given the precarious nature of public support. The federally funded Legal Services Corporation is the largest single source of legal aid funding, but represents less than one-fourth of total support. Adjusted for inflation, LSC's funding has shrunk 40 percent in 10 years. The balance of funding comes from a patchwork of sources, including state and local appropriations. Lawyers and law firms of all sizes represent 7 percent of the support for legal aid programs.
If the nation's richest and most powerful law firms donated a mere one-quarter of one percent of their revenues -- the amount suggested by Judge Tatel -- these lawyers would still be quite rich. This increased giving would more than double the amount of money that they donate to legal aid groups, and make a world of difference to the poor who need lawyers.