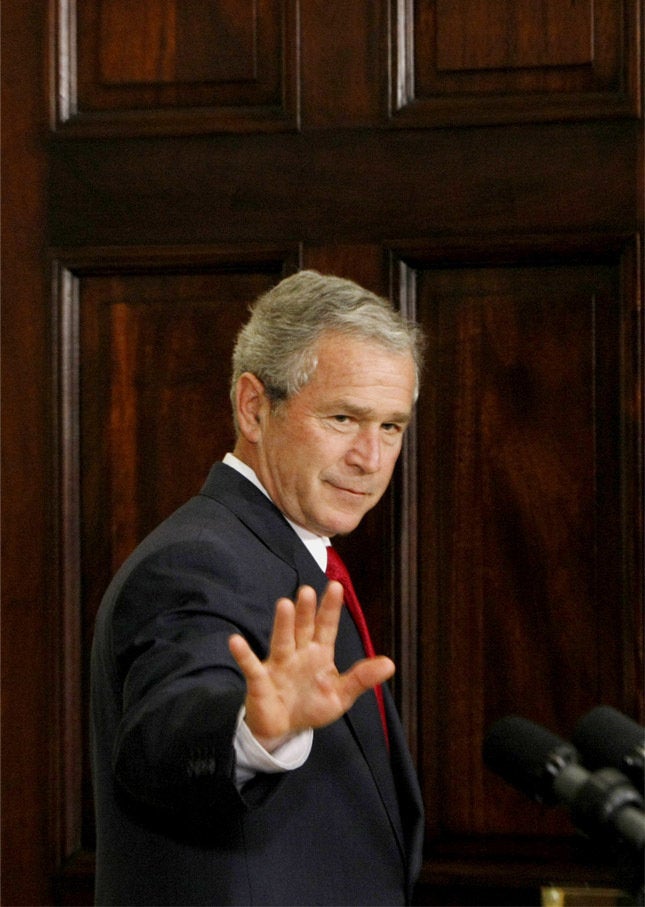 With nine months remaining in President George W. Bush's term, virtually no legal analyst expects that anyone in his administration will face indictment and prosecution in connection with the torture of terrorism detainees. However, a new admission from Bush last week has some legal analysts contending that the case for such prosecution has gotten significantly stronger.
ABC News reported on Apr. 9 that then-National Security Adviser Condoleezza Rice chaired an informal panel of top administration officials that approved specific brutal interrogation tactics for use on three suspected Al Qaeda detainees. The panel consisted of Vice President Dick Cheney, and former administration officials -- Donald H. Rumsfeld, then defense secretary, Colin L. Powell, the former secretary of state, George Tenet, the former director of the Central Intelligence Agency, and John Ashcroft, then attorney general. This group debated for use on detainees -- and eventually approved -- methods of abuse like being "slapped, pushed, deprived of sleep or subjected to simulated drowning, called waterboarding," ABC reported.
REAL LIFE. REAL NEWS. REAL VOICES.
Help us tell more of the stories that matter from voices that too often remain unheard.
Read more on Washington Independent