WASHINGTON -- The attempt to move industrial hemp legalization through the Senate as part of the farm bill is running into stiff resistance from law enforcement, threatening to derail the effort.
Hemp is a non-psychoactive relative of marijuana that is banned for its familial association. Hemp products are legal to import and sell in the United States, but the plant cannot be grown without a license from the Drug Enforcement Administration -- which, unsurprisingly, the agency rarely grants.
Legalizing hemp crops has the backing of two Kentucky Republicans, Senate Minority Leader Mitch McConnell and tea party favorite Sen. Rand Paul, and two Oregon Democrats, Sens. Ron Wyden and Jeff Merkley. McConnell, taking the tactical lead, has been pressing either to simply insert the hemp language into the underlying farm bill or to specifically add it through a voice vote (rather than a recorded vote), according to multiple people involved in the negotiations. The Senate will return to debate on the farm bill Thursday morning.
The purpose of a voice vote would be twofold: First, it would give senators a low-profile way to support an issue still perceived as controversial and strongly opposed by police and prosecutors. "Law enforcement is very opposed," said one top Democratic aide, explaining the reluctance to hold a floor vote.
Second, because there has not been a hemp vote in modern memory, supporters are uncertain that they have the 60 votes needed to meet the threshold for farm bill amendments.
A voice vote would also require unanimous consent, which means that a single senator could object and force a roll call. On Tuesday, Sen. Mike Johanns (R-Neb.) told HuffPost that he was a longtime hemp opponent. "I just have concerns about legalizing hemp production, and so I've never been a supporter of it," he said, citing "law enforcement concern." Johanns is retiring after the 2014 elections.
Senate Majority Leader Harry Reid (D-Nev.), according to three Senate aides involved with negotiations, told McConnell he would be willing to allow hemp to come up for a vote as a farm bill amendment. They say McConnell declined, insisting that he wanted it either made part of the base bill or added as a voice vote.
A McConnell aide disputed that Reid offered the minority leader a vote. Aides to Reid and to Agriculture Committee Chairwoman Debbie Stabenow (D-Mich.) insisted that such an offer was made. It was delivered in person to McConnell staff on the floor of the Senate by Reid's agriculture counsel, a Reid aide said.
A Stabenow aide said that Stabenow staff witnessed both Reid's aide making the offer on the floor to McConnell staff and Reid personally making the offer to Rand Paul on the Senate floor, after which Paul canvassed his colleagues on the floor for potential support.
The Republican side of the effort doesn't appear to be working in unison. On Tuesday, according to two Democratic aides involved with the talks, the Senate Republican Policy Committee insisted that hemp be included as one of the amendments to receive a vote or Republicans would not agree to a final list. But McConnell had already been offered and declined such a vote.
Moving to a voice vote traditionally requires sign-off from the bill's floor managers, as well as from the chairman and the ranking member of the Senate committee with jurisdiction. Judiciary Committee Chairman Pat Leahy (D-Vt.) has expressed support, and Stabenow, who is shepherding the farm bill, has said she's open to a vote.
But Stabenow's Republican counterpart told HuffPost Tuesday that he wasn't aware of having signed off on any hemp amendment. "I haven't had it brought to my attention," Sen. Thad Cochran (R-Miss.) said.
"We'll be disappointed if there's not a voice vote," said Holly Harris, chief of staff to Kentucky Agriculture Commissioner James Comer, a Republican who ran on legalizing hemp and managed to push it through the state Legislature. He has been on Capitol Hill lobbying for it.
Wyden, who has introduced a hemp bill in successive Congresses, said Tuesday that he was planning to talk with Stabenow regarding a possible vote.
Hemp is not an issue that many senators have thought much about. HuffPost canvassed a wide swath from both parties and found most of them without enough information to form an opinion. Even those from farm states who have been supportive in the past were reluctant to take a stand on it -- with the exception of Sen. Tammy Baldwin (D-Wis.), who said she remains a longtime backer.
"We passed it in our state for our farmers, and what we ran into is the federal restriction and specifically the DEA, their concern," said Sen. John Hoeven (R-N.D.). "So industrial hemp I think it's reasonable to grow, but we've got to work it out with law enforcement." After asking if McConnell was backing the amendment, Hoeven added that he plans to examine it with an open mind.
"I've been supportive of it, but I'd have to look at it," said Sen. Jon Tester (D-Mont.).
Even Sen. Ted Cruz (R-Texas), a tea party ally of Rand Paul's, told HuffPost that he hadn't made up his mind on Paul's amendment. Sen. Tom Coburn (R-Okla.), another advocate of states' rights, said simply "no" when asked if he would back the McConnell-Paul effort. Asked why not, he added, "I haven't looked at the issue."
Wyden said that he is continuing to lobby his colleagues, frequently pointing out to them that if the finished product can be purchased at Costco, there's no reason farmers in the U.S. shouldn't be able to grow it. He's also working to convince them that nobody can get high by smoking hemp.
"The first challenge we have -- and suffice to say, this has been the case for some time -- is to make sure that people see the THC level, which of course is the active ingredient, is very different with hemp than it is with marijuana," Wyden said.
A recent HuffPost/YouGov poll found that, by a 56 percent to 24 percent margin, most Americans think it should be legal to grow hemp in the U.S.
This article has been updated to include a McConnell aide's denial that Reid had offered the minority leader a vote and a Stabenow aide's further explanation of events.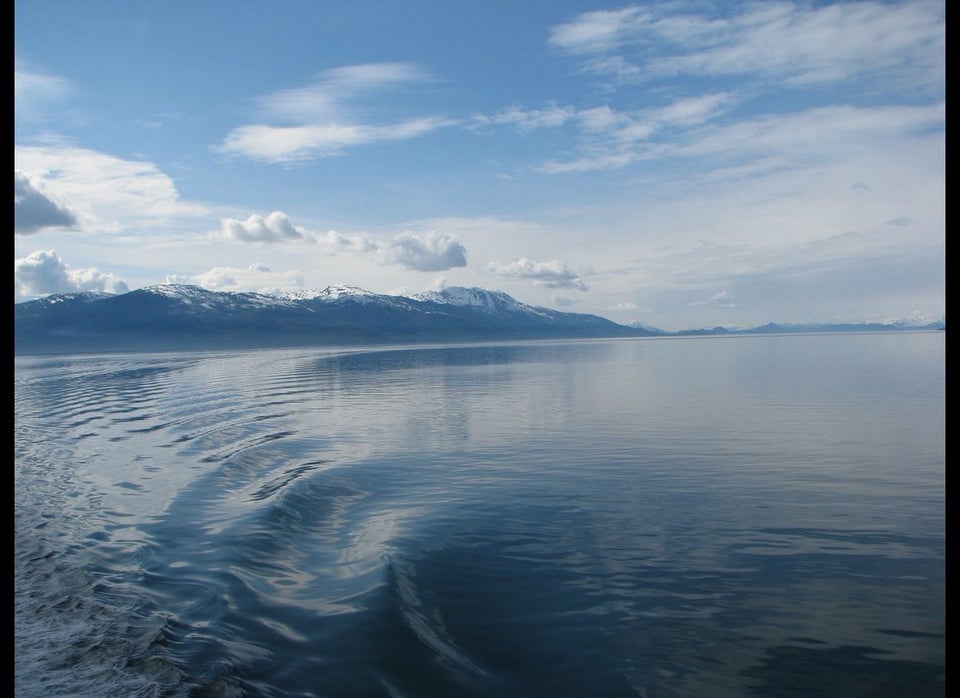 Legal Marijuana Across The U.S.
Popular in the Community