I met Jennifer Jacques over the summer during the reception for Ari Zoldan Stands Up for Entrepreneurship. She serves as Legal Counsel for Survive and Thrive, as well as outside counsel for companies such as Iman Cosmetics, Wordeee and Xeniapp. She advises on a full range of transactional matters, focusing on venture capital financing, corporate governance, and employment law. Jennifer also works in a transactional capacity with clients — She reviews and drafts employment policies and manuals, as well as employment and termination/severance agreements.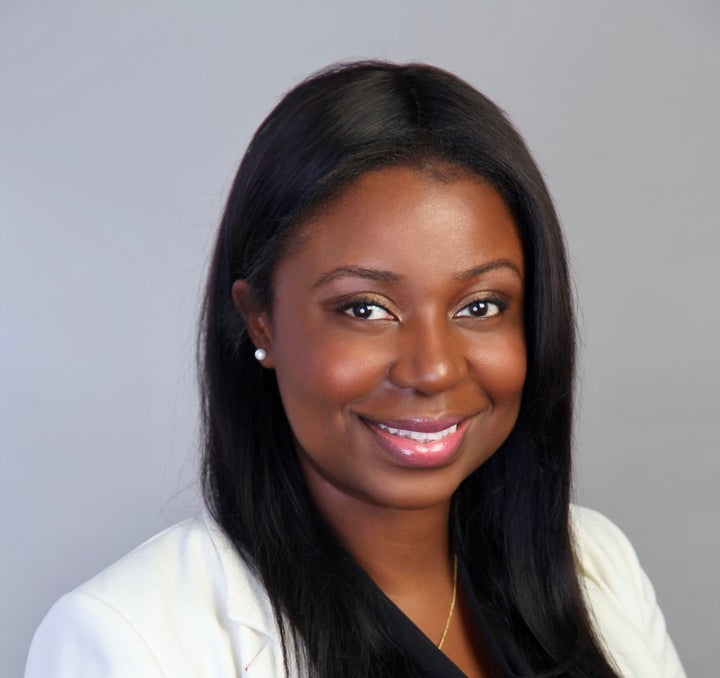 Since I am writing a book for millennial entrepreneurs, I interviewed her about starting a company.
What are the top three legal mistakes for a startup:
Poor selection of jurisdiction/place of domicile
Lack of legal agreements describing partner's rights and responsibilities
Lacking the proper policy and procedure when scaling and hiring employees
Which entity works best for a startup?
When choosing your entity, the scope and mission of your business should govern your structure. If you plan on creating a business and working as a freelance graphic designer then a sole proprietorship might be a better selection for you. A sole proprietorship is the simplest and most common structure chosen to start a business. It is an unincorporated business owned and run by one individual with no distinction between the business and the owner. You are entitled to all profits and are responsible for all your business's debts, losses and liabilities.
If you plan on creating a business that may not grow quickly, perhaps a limited liability company (LLC) may be your best option. LLC's are great vehicles for business owners who are new entrepreneurs. It provides flexibility coupled with the limited liability features of a corporation. An LLC is a hybrid type of legal structure that provides the limited liability features of a corporation and the tax efficiencies and operational flexibility of a partnership. Unlike shareholders in a corporation, LLCs are not taxed as a separate business entity. Instead, all profits and losses are "passed through" the business to each member of the LLC.
If you have seed capital and have a 2-5 year scale strategy, then a corporation may be a better selection for your business needs. A corporation (sometimes referred to as a C corporation) is an independent legal entity owned by shareholders. This means that the corporation itself, not the shareholders that own it, is held legally liable for the actions and debts the business incurs. Corporations are more complex than other business structures because they tend to have costly administrative fees and complex tax and legal requirements. Because of these issues, corporations are generally suggested for established, larger companies with multiple employees. A corporation allows you to issue stock options and investors tend to be more comfortable with corporate structures as vehicles for investments.
What are best practices for co-founders to protect themselves from:
Each Other Consider a Partnership Agreement and specify profit allocation and the process for termination or dissolving the business.
Employees Consider drafting agreements that specify roles, responsibilities and status/classification. Is the individual classified as an employee or an independent contractor?
Clients Consulting Agreements must be clear regarding the services or products that you intend to offer to your client. Keep in mind issues such as non-performance and include mediation clauses.
What are issues to consider in regard to assets?
Your entity selection plays a significant role regarding protection of your assets. Considering the right structure will help you avoid exposure of your assets in the event of litigation.
To what extent does intellectual property protection actually work?
You can protect your intellectual property through licensing agreements. Licensing Agreements can be a great way to attract cutting edge technology and generate revenue.
What are the top three things to look for in legal counsel?
Area of expertise The first thing you will want to consider is the area of expertise. Your attorney should focus on the following areas of law:
Contracts You will need a lawyer who can understand your business quickly; prepare the standard form contracts you will need with customers, clients and suppliers; and help you respond to contracts that other individuals will want you to sign.
Business Structure You will need a lawyer who can help you decide whether a corporation or limited liability company is the better way to structure your business, and prepare the necessary paperwork.
The Right Fit It is important that you like, or at the very least respect, the lawyer with whom you are working. It is the same as any relationship: if you do not get a good feeling about your lawyer (for example, if they do not respond to you, they seem angry with you, they do not listen to what you are saying, or they are asking you to do something unethical), then they might not be the right choice for you. As the client, it is your choice alone.
Cost Lawyers charge fees using different methods. Ask your lawyer how he or she charges and what is included in the fee. Some common options include the following:
(1) Hourly: All legal work done is charged by the hour (or proportion thereof) and billed to the client. This is common in trial work or in practice areas in which the amount of work that needs to be done is hard to predict.
(2) Flat Fee: The client pays a flat fee up front, and the fee covers the lawyer's work to completion. This type of fee is usually only possible in practice areas in which the amount of work is highly predictable.
NOTE: The materials and information provided in this article are for informational purposes only and not for the purpose of providing legal advice. You should contact an attorney to obtain advice with respect to any particular issue or problem. Use of and access to this article, website or any of the e-mail links contained within the site do not create an attorney-client relationship between the Author, Contributor and the user or browser.
Related
Popular in the Community