YouStake is the fastest growing sports sponsorship platforms out there. We speak to Frank DeGeorge, CEO, about Youstake's foray into skill based games like Poker, and e-sports.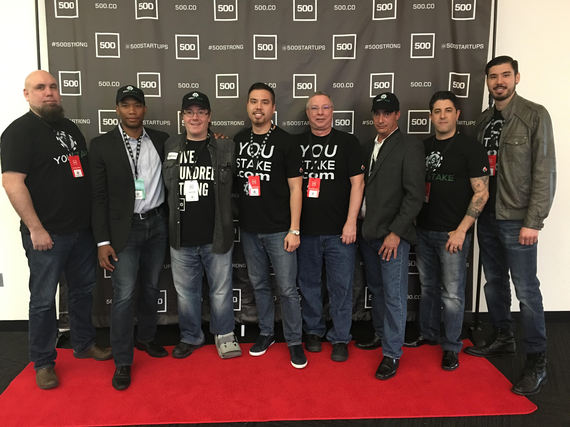 S: What is YouStake? What is your inspiration behind the company?
F: We're the first online marketplace where fans can invest in their favorite skilled games and sports player, while sharing in the winnings! Our team is full of entrepreneurs and operators who have successfully built software and products that better enhance the way we do things in life. With staking and sponsorship, we're taking a traditionally old school and behind closed doors process, and bringing it to the masses with more excitement and engagement than ever before.
S: Youstake is everywhere in Vegas now during the World Series of Poker. How did you make that happen?
F: It's been quite the year for us, and we're humbled with the community support. We focus on providing a product that everyone wants and needs, and listen to our customers. Our players are some of the most successful and well known in history. It was important that we partnered with these players but also key to not lose focus on all sides of the marketplace; those up and coming players and all of the fans who support them. Hopefully this is just the tip of the iceberg, as we add more Ambassadors and partners within poker and our next vertical of eSports.
S: I hear plenty of e-sports teams and companies want to work with you. What's in store?
F: There is a massive opportunity within eSports to develop the community into more robust entertainment and investment value propositions. We're working on the consumer crowdsourcing model and the brand sponsorship platform that will ultimately give every level of player and team within eSports the recognition they deserve.
S: E-Sports and Poker have a huge addressable market. How come we're not seeing anyone doing anything in the sports sponsorship space?
F: Poker has over 100 Million fans worldwide and it's estimated that eSports has nearly 14x that (1.4 Billion) in terms of fan and player viewership. I've seen many comparisons of eSports to Poker at it's peak. There are a lot of great companies working on the expansion of eSports on different levels, but we're the only one that truly allows fans to invest in players and brands to sponsor teams. The technology behind the product is important, and we've spent more than a year fine tuning ours to be the best.
S: You have the first mover advantage. How are you constantly innovating?
F: Great question, having first mover comes with many perks but also some disadvantages. Competitors can sit back and watch us grow, see us make mistakes, and try to overcome any problems we face. However, being first and innovative is at our core. We work closely with players, fans/backers, and operators to make sure what we provide is what they need. Our tech team, with the recent addition of Andrew Welch as CTO, and the engineers Ray Holland and Jim McCrossin, have been successfully building software for decades. Our co-founders, Nick DeGeorge and Scott Hansbury, are the most innovative people I know in the space. All of our advisors like Ziggy Kormandel, Mike Ristoff, and Will Beam keep us on our toes with industry insights and knowledge. We brainstorm regularly on ways to introduce new ideas and features for our customers.
S: What has been the highlight of the journey thus far?
F: So many things have happened it's hard to narrow down. From first launch, to being in Forbes twice, to acceptance at the most prestigious Accelerator program 500 Startups, and now our testing in eSports - all have been an incredible experience. There is so much more to do, I hope we are just in the first chapter of our journey.
S: How do you measure success?
F: As a marketplace, we track things like active users, gross merchandise volume (GMV), and retention. I can proudly say that nearly all of these metrics have doubled and some even tripled in the last 90 days. We also measure success based on the feedback we receive from the community. There is a tremendous amount of positive support we receive everyday on social media.
F: Continue developing poker, launch with eSports, grow both to scale, then expand into other verticals in skilled games and sports. We're fundraising and getting ready to close our Seed Round, looking for strategic investors at the moment. Those with distribution experience and sports knowledge are a great fit!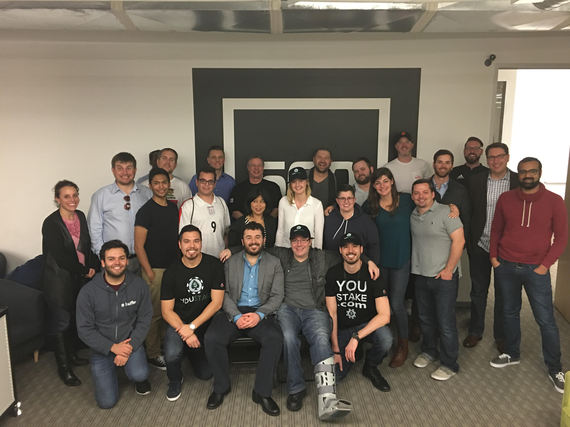 Disclaimer: I'm an investor and advisor to YouStake
Related
Popular in the Community