 Denver, Colo. is a well-known tourist destination -- its close proximity to some of the most beautiful mountains in the world make the Mile High City an obvious winter vacation choice. But there's a new high that appears to have captured some tourists' interest in the city: the state's newly legalized recreational marijuana.
A recent study from travel planning engine Hopper.com, suggests just that -- people from around the U.S. are searching for flights to Denver much more than they used to and the spike began just as the state's new retail marijuana laws went into effect on Jan. 1. The perceived demand in travel to Denver is represented by the number of search queries by travelers, not by actual ticket purchases.
Hopper's data shows that flight search demand for Denver as a destination has been up at least 10 percent for each of the first three weeks of January, peaking at a 14 percent increase during the first week of the new year. Last year, during the same period, flight search demand to Denver tracked at or below the national average.
"We can never say categorically about what's causing the surge in Denver interest among travelers," Hopper's chief data scientist, Patrick Surry told The Huffington Post. "But what we can do is we can look at what the patterns are in the data and how those stack up against other theories."
Surry looked at two major factors in ruling out other popular reasons to seek Denver out as a destination since the legalization of marijuana: Broncos football games and skiing, both a draw to Denver in the early months of the year. But Surry said that in both of the Broncos' playoff opponents' cities -- Boston and San Diego -- neither showed above average demand for Denver flights and could be likely ruled out as a major factor.
In order to rule out skiing as a major factor that could lead to more travel searches for Denver, Surry looked at similar destination airports in Albuquerque, N.M., Salt Lake City, Ut., and Jackson Hole, Wyo. for their trends. Like Denver, Albuquerque had similar demands to the Mile High City last year but the ski-centric Jackson Hole area had an increase in demand for winter, but starting earlier in November and December, not a sudden rush on January 1.
The interest in flights to Denver appears to also correlate with stricter drug laws in other regions in the U.S.
"The origins that had the biggest increases cluster are in the Midwest and the South -- places like Minneapolis, Indianapolis, Omaha, Kansas City, Nashville and then you have Houston and Tampa," Surry said. Places like Indiana, Kansas, Missouri, Tennessee, Texas and Florida -- where Surry saw an increase in interest to travel to Denver -- do not have any laws legalizing marijuana for medical or recreational use.
"The largest increase was actually from Nashville," Surry said. "It was 63 percent over what was going on nationwide -- and then Minneapolis was second largest." Minnesota and Nebraska both have marijuana decriminalization laws on the books, but nothing close to the broad legalization that Colorado now enjoys. "None of the states that already have medical use or recreational use seem to be in the top ten in flight searches to Denver," Surry said.
"The news media made a big deal this year, there was a huge amount of coverage and from my perspective a lot of this is speculative demand of people saying 'Hey, that sounds interesting, what would it take for me to get there,'" Surry added. "So it makes sense that we'd see this increased interest in the possibility of flying there."
Related
Before You Go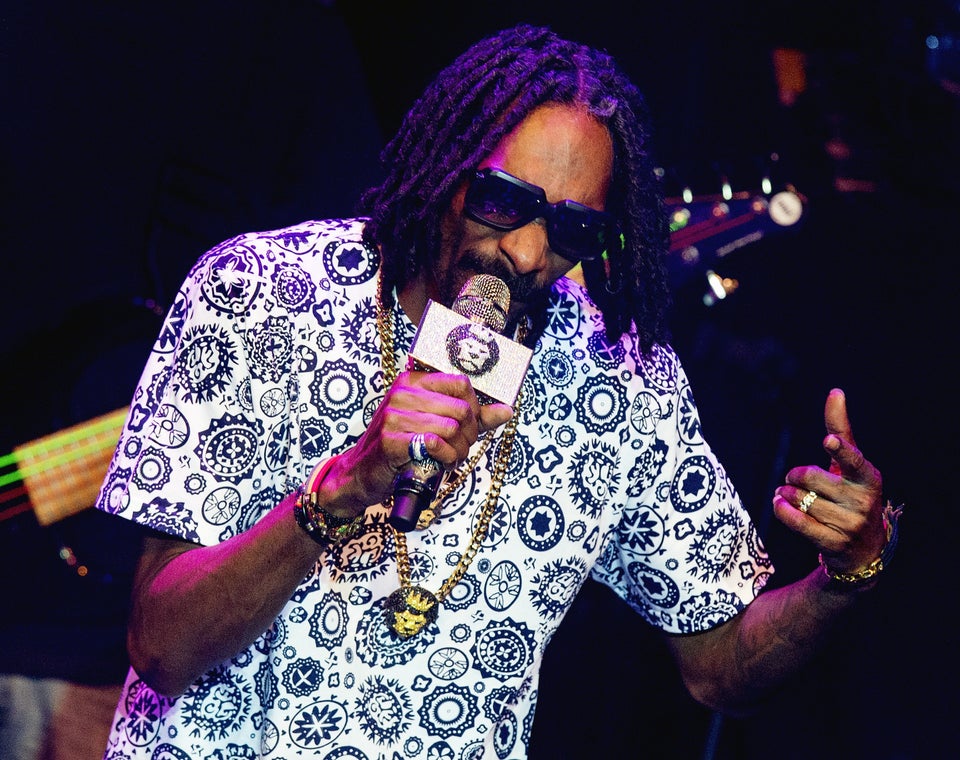 Top 50 Most Influential Marijuana Users