The Mile High City is about to get a whole lot higher. On Monday afternoon, Denver City Council voted 10-1 to opt-in on pursuing local regulation for recreational marijuana sales beginning in 2014.
It should come as no surprise since Amendment 64 passed overwhelmingly in Denver with 66 percent voting for the recreational marijuana legalization measure and the city remains the capital of the medical marijuana industry in the state, but each municipality can choose to opt in or out of marijuana sales so it is still seen as a critical step forward for marijuana reform advocates in the state's capital.
But not all council members were as supportive as Nevitt. Jeanne Faatz wanted the city to opt-out altogether and several other members said they wanted to continue the regulatory process but if an ordinance didn't address specific criteria they said they would reserve the right to vote against, according to The Denver Post. Judy Montero abstained from the vote Chris Herndon was absent.
Rather than a 9-month window for new marijuana businesses to open, which is the minimum required by the historic bills signed into law by Gov. John Hickenlooper last week, the draft document that Denver City Council put together says new businesses cannot apply for a license to sell recreational marijuana until Jan. 1, 2016. During that time, only existing medical marijuana dispensaries will be able to apply for the license which will allow them to sell both medical and recreational pot.
Pot clubs and cooperatives would be banned altogether, retail marijuana shops would be banned in residential areas and would have to be at least 1,000 feet from a school or any other existing marijuana dispensary, the draft document outlined.
"The more we restrict it, the safer our community will be," Hancock said.
Back in April, Hancock advised the Denver City Council to ban marijuana clubs in the city as well as create a two-year moratorium on new pot business licenses.
Let's just be clear: We're talking marijuana, so I'm not going to talk about the comparisons with alcohol. And they always want to do that. The reality is that we're talking about the legalization of marijuana.
I do firmly believe it's a gateway drug. I also think it's the wrong message we want to send our children that it's okay for them to consume or use marijuana. We don't want to be the first state in this nation that legalizes marijuana. I believe we will lose our attractiveness to companies, employers who want to come to our state. Tourism is the number-one industry for the City of Denver, number two in the state of Colorado, and I believe that sector will be disproportionately harmed with the perception that Denver is the marijuana capital.
Colorado voters passed Amendment 64 last November making the limited sale, possession and growing of marijuana for recreational purposes legal for adults 21 and over. A64 states that adults can possess up to an ounce of pot, can grow as many as six marijuana plants at home (with only three flowering at any given time), but that home-grown marijuana can only be for personal use and cannot be sold, however, adults can gift one another up to an ounce of pot.
Last week, Hickenlooper signed several historic measures to implement marijuana legalization in the state, establishing Colorado as the world's first legal, regulated and taxed marijuana market for adults.
Before You Go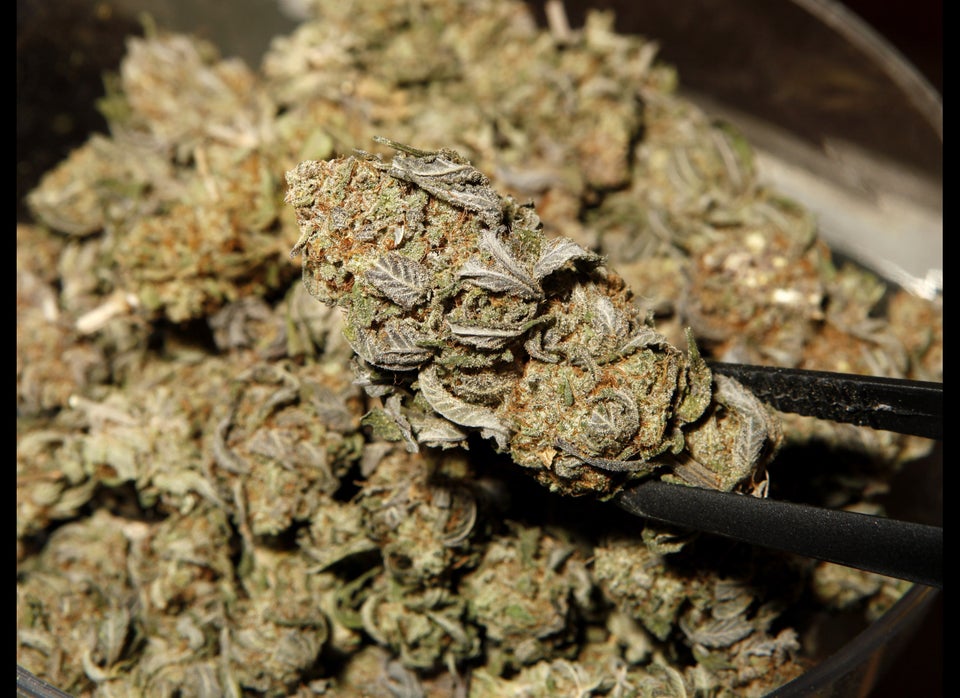 16 Facts About Marijuana And The U.S. Economy
Popular in the Community