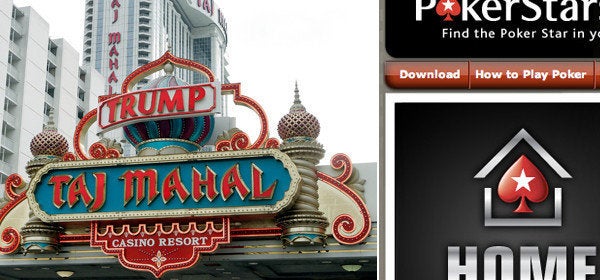 Cash-starved states may roll the dice on online gambling.
New Jersey Governor Chris Christie on Thursday vetoed a bill that would have made New Jersey the first state to offer online gambling. Citing public concerns, he said legislators could instead pass the bill by asking New Jersey residents to vote on it in a referendum, the Wall Street Journal reports. The bill to allow Atlantic City casinos to offer online gambling passed through both houses of legislature in New Jersey, with popular support from both Democrats and Republicans, the WSJ reported.
Allowing casinos legally offer online poker to residents could reroute some of the the billions American players currently spend on offshore gambling sites to empty state coffers, industry supporters argue.
The Department of Justice considers almost all forms of online gambling illegal, but states can skirt the federal ban by limiting access to residents, known as intrastate gambling.
Lawmakers in states like Pennsylvania, for example, have previously argued that casinos bring in desperately needed revenue, which last year led to the opening of the SugarHouse Casino in Philadelphia. States are now pushing to expand gambling offerings.
Last week, Iowa lawmakers introduced a bill that would make online gambling legal for state residents. "Based on the existing tax structure, the state could make $30 to $35 million, just from online gambling run by casinos," said Kirk Uhler, vice president of government affairs for Beverly Hills, California-based U.S. Digital Gaming, which is in the running to operate Iowa's online gambling network if the bill passes.
"Extrapolating from the number of people already playing poker online, there could be 150,000 people in Iowa playing every year," he said. "It's regulating, rather than legalizing."
The same calculations are being made around the country. Nick Iarossi, a Tallahassee, Florida-based gambling lobbyist said his state has an estimated 500,000 online poker players, who could bring in between $20 million and $60 million in tax revenue. He expects a proposal to be placed in front of Florida legislators within weeks.
Boosters in California estimated the state could bring in $100 million in tax revenue from the state's 500,000 online poker fans, and that the new industry could lead to 3,000 new jobs, according ABC News. Lawmakers in the District of Columbia are also considering making games like online poker legal for their residents.
Illinois and New York are looking at allowing state lotteries to offer games of chance online, said Anthony Cabot, head of gaming law practice at Las Vegas-based law firm Lewis and Roca. "With the state lotteries, every dollar would go directly into state coffers."
Online gambling is a $12 billion industry globally, said Cabot. Half of that comes directly from the U.S., he added.
Related
Popular in the Community