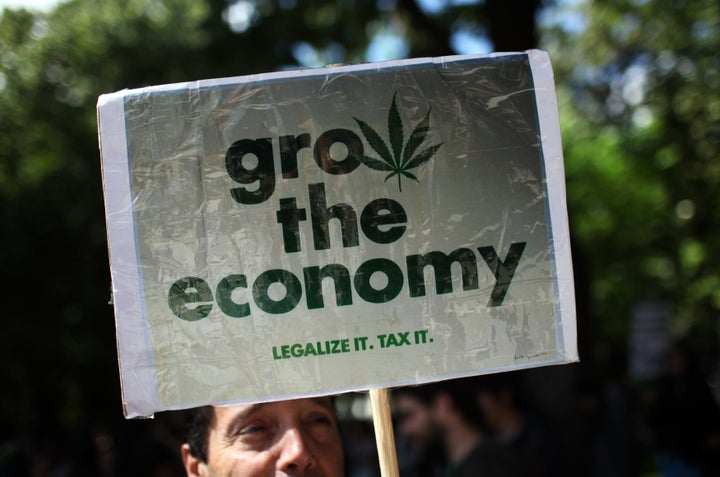 If marijuana is legalized in Colorado, a new report suggests that it could be a boon for the state, generating nearly $60 million in revenue for the state in the first year of legalization with that figure projected to grow to around $100 million dollars after five years.
According to a new report from the Colorado Center on Law & Policy, the passage of Amendment 64 -- the ballot measure that seeks to legalize and regulate marijuana like alcohol for adult use -- in November will produce hundreds of new jobs, raise millions for the construction of Colorado public schools and raise $60 million annually in combined savings and revenue for Colorado's budget.
By 2017, the report projects that that budget figure could nearly double. The report expands on these six findings which Amendment 64, if passed, would create:
$12 million in instant savings for the year following legalization because of reduced criminal costs. As courts and prisons adapt to fewer and fewer violators, annual savings (compared to a pre-legalization year's budget) will rise toward the long run savings level of40 million.
$24 million new tax revenue generated from excise taxes on the wholesaler (all of which is promised to the Colorado Public School Capital Construction Assistance Fund)
$8.7 million in new state sales tax revenue
$14.5 million in new local sales tax revenue
372 new jobs (217 of which are construction) from school construction projects on behave of the Building Excellent Schools Today Program
$60 million total in combined savings and additional revenue for Colorado's Budget with a potential for this number to double after 2017.
"This report confirms that by regulating marijuana like alcohol we can generate significant new revenue and savings for our state and localities, and create much-needed jobs," said Betty Aldworth in a press statement, advocacy director of the Campaign to Regulate Marijuana Like Alcohol, the group behind Amendment 64. "Not only will Amendment 64 result in immediate savings; it will quickly grow into a major revenue stream for Colorado."
"Generating millions of dollars, creating new jobs, and benefitting our schools are not the only reasons to support regulating marijuana like alcohol," Aldworth went on to say. "It will also enhance public safety by removing marijuana from the underground market, which is currently steering all of the profits toward drug cartels and other criminal enterprises."
If passed, the Regulate Marijuana Like Alcohol ballot measure would provide a system to regulate and tax marijuana's production and distribution with both an excise and a sales tax, according to the CCLP report and described as such in the report below:
The excise tax of no more than 15 percent will be levied upon the marijuana produced by a cultivation facility prior to 2017, after which the rate would be permitted to rise. The first $40 million in excise tax revenue raised annually is credited to the Public School Capital Construction Assistance Fund, a program that provides funding for the nearly $18 billion dollars in unmet school construction needs across Colorado. A state sales tax (2.9 percent) and a local sales tax (rate varying depending on the local jurisdiction) will also be levied upon marijuana purchases. In addition, A64 requires the general assembly to enact legislation concerning the cultivation and sale of industrial hemp.
More Coloradans than ever before are aware of the fact that marijuana is not as dangerous as they have been led to believe and is actually far less harmful than alcohol. They have also seen firsthand via our medical marijuana system that it is possible for the state and localities to regulate and control the production and distribution of marijuana. They have read stories that quote law enforcement officials acknowledging that it has not contributed to crime or caused any significant problems. The environment here has changed dramatically.
Read the full report on Amendment 64 from the Colorado Center on Law & Policy here.
Below, where medical marijuana has been legalized in the United States:
Related
Before You Go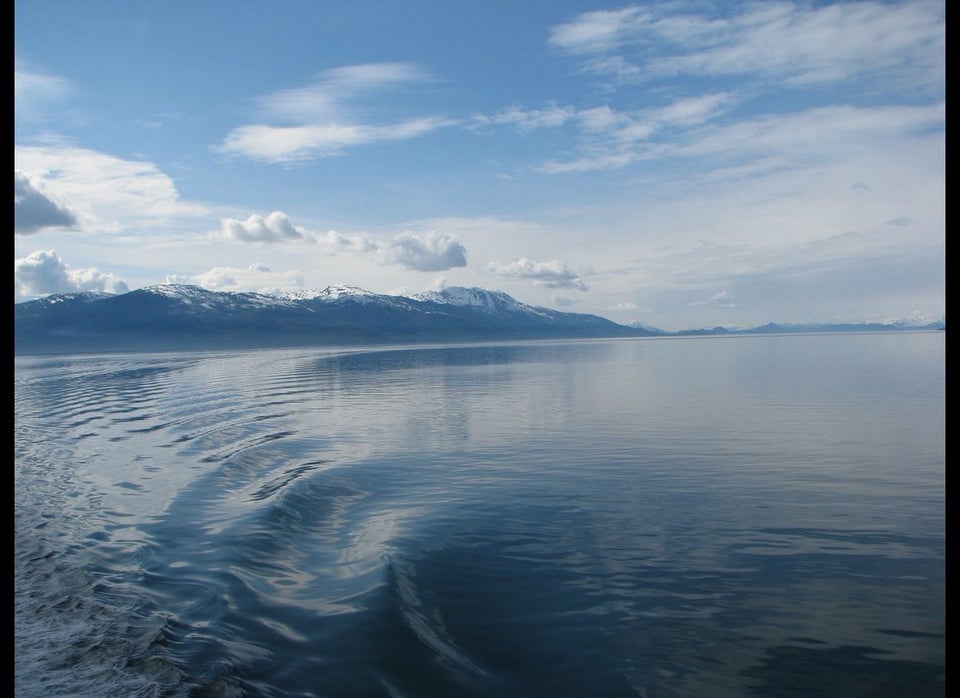 Legal Marijuana Across The U.S.
Popular in the Community