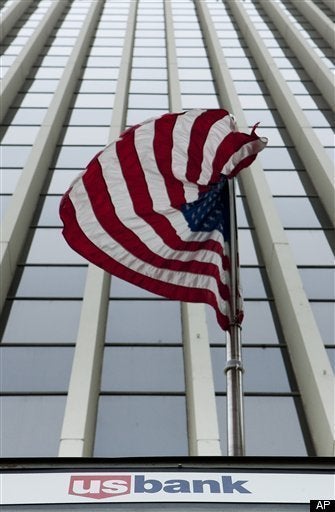 When it comes to prosperity, the United States has nothing on Scandinavia -- or, at least, that's the conclusion that a newly released ranking arrives at.
According to a report released by Legatum, a global investment firm, the U.S. is the ninth most prosperous nation in the world, trailing five Scandinavian countries which dominate the top rankings.
How did Legatum come to these conclusions? Well, their rankings define prosperity "as both wealth and well-being, and finds that the most prosperous nations in the world are not necessarily those that have only a high GDP, but are those that also have happy, healthy, and free citizens." Legatum ranked countries in the categories of economic fundamentals, entrepreneurship and innovation, democratic institutions, education, health, safety and security, governance, personal freedom, and social capital. The scores were then averaged to find a nation's overall ranking.
The United States' ranking was weighed down by a relatively poor performance in Health, (with a ranking of 27th) and Governance (16th). According to Legatum's data, two-thirds of the U.S. population thinks that the government is corrupt, and only 58% have faith in the judicial system; three-fifths think that local businesses are corrupt.
The category that the U.S. did place first in was Entrepreneurship and Innovation. Some 680,000 businesses were in started in America in 2007 due, in large part, to low barriers of entry for entrepreneurs looking to start companies. Apart from having a high number of personal computers per capita, the United States also has the world's highest average internet bandwidth levels and high levels of secure internet servers per person.
1. Finland
2. Switzerland
3. Sweden
4. Denmark
5. Norway
6. Australia
7. Canada
8. Netherlands
9. United States
10. New Zealand
To see the complete list, including the lowest-ranking countries, click here.
REAL LIFE. REAL NEWS. REAL VOICES.
Help us tell more of the stories that matter from voices that too often remain unheard.