A new photography exhibit in Atlanta entitled Legendary Children will showcase Atlanta's burgeoning drag queen scene, featuring the works of five different photographers as they present a look inside the lives of some of the South's most popular drag superstars.
The five photographers, Blane Bussey, Jon Dean, Blake England, Kevin O and Matthew Terrell, showcase drag queens in different situations, whether it's in the club and bar setting or in the middle of suburbia, like shopping in a grocery store or going to the zoo.
Bussey, one of the co-creators and organizers for the exhibit who started a Kickstarter to fund the event and to help pay for the shoots, says that Legendary Children began as another series tentatively titled Queer Nature, but instead he found himself being captivated by the South's unusual drag queens.
As Matthew Terrell says in a press release for the exhibit:
Straights, lesbians, transfolk ... people young and old and racially diverse — Atlanta's legendary children connect with wider queer allies while strengthening social ties within their community. Crowds come to see these queens perform the most off-the-wall and entertaining drag in the Southeast. Atlanta's legendary children elevate their art with re-imagined drag standards; poetry reading; live singing; and fully-realized, radical stage personas. These legendary children participate in social activism through the AIDS walk, Lost-n-Found Youth, and Positive Impact in Atlanta. They cultivate strong online personas via Facebook and Twitter. They'll even show up at the grocery store, zoo, or straight bar in high-drag just to make new friends.
If you're in the Atlanta area Legendary Children is the perfect way to see the latest generation of drag queens break out of the usual drag diorama and hopefully inspire some up-and-coming queens along the way.
The exhibit will run from September 1 through October 1 at Atlanta's Gallery 1526, with a closing reception on September 28 featuring live drag performances.
If you would like to see what's in store at Legendary Children, click through the slideshow below to view some of the photographs from the exhibit by Blane Bussey and for more information about the project and how you can get involved, visit Bussey's Kickstarter page here.
Before You Go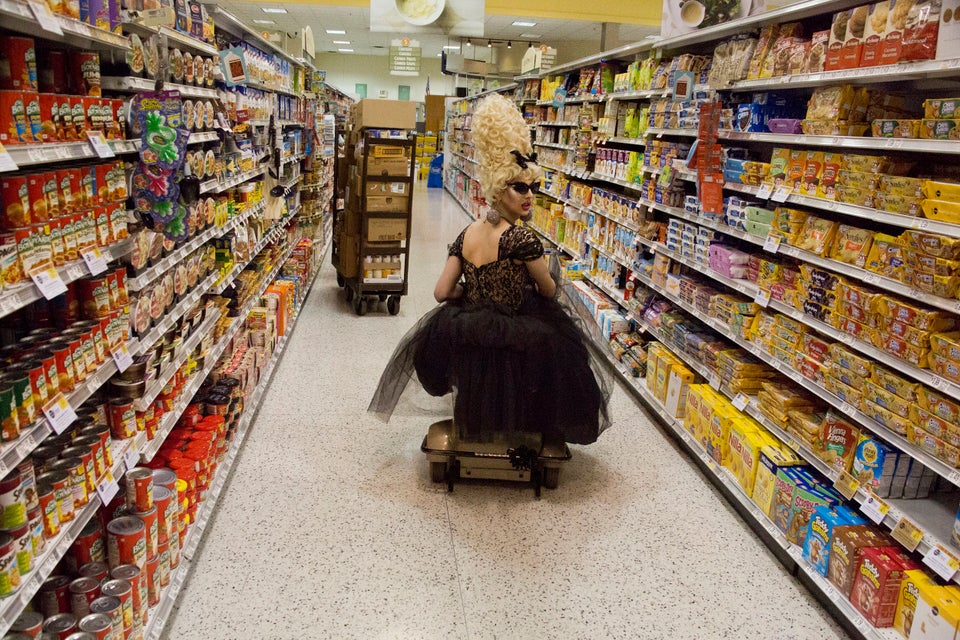 Legendary Children
Popular in the Community