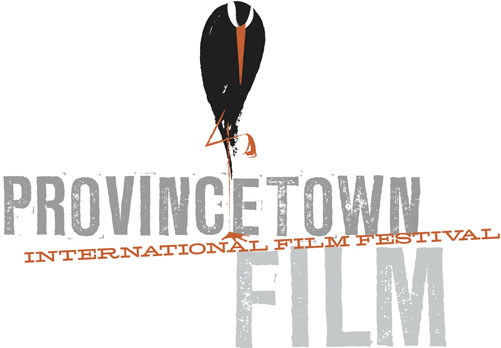 In this exclusive audio montage I talk with legendary filmmakers, gay and straight alike, at the 15th annual Provincetown International Film Festival press luncheon.
First, cinematographer Ed Lachman (Far From Heaven, Erin Brockovich, Desperately Seeking Susan) talks about his films, receiving the Faith Hubley Career Achievement Award at the PIFF this year and his spin on LGBT issues.
Then director John Waters (Pink Flamingos, Hairspray, Serial Mom) shares intimate film stories, especially about Divine, and hopefully I'll talk to him again when his new book, Car Sick, is published. John has been instrumental with the PIFF since its start and was the first recipient of the Filmmaker on the Edge Award, in 1999.
Then legendary director Brian De Palma (Carrie, Dress to Kill, Scarface) talks about his new film, Passion, starring Rachel McAdams, and his belief that the LGBT community should have the same rights as any American citizen.
Next, Killer Films co-founder and producer Christine Vachon (Far From Heaven, Boys Don't Cry) talks about the future of telling LGBT stories in mainstream cinema. She also talks about her upcoming films, including Kill Your Darlings, which stars Daniel Radcliffe as a young Allen Ginsberg. Christine was the second winner of the PIFF Filmmaker on the Edge Award, in 2000.

Then I sit down with director Mary Harron (I Shot Andy Warhol, American Psycho, The Notorious Bettie Page). Her latest Lifetime TV film, Anna Nicole, lured in 3.3 million viewers. Harron talks about her films, and as a fierce straight ally, she has a lot to say about LGBT equality. Mary won the PIFF Filmmaker on the Edge Award in 2005.
Next I speak with Rob Epstein and Jeffrey Friedman, who together produced and directed the Oscar-winning documentary Common Threads: Stories From the Quilt and the Emmy-winning documentary The Celluloid Closet. Their first dramatic narrative film was Howl, starring James Franco as a young Allen Ginsberg, and this year they opened the PIFF with their latest film, Lovelace, starring Amanda Seyfried and Peter Sarsgaard and featuring Sharon Stone, Robert Patrick, Hank Azaria, Bobby Cannavale, Chris Noth, Debi Mazur, Eric Roberts and more. The film is about the first porn superstar, Linda Lovelace, and is scheduled for national release Aug. 9. They talk about how this stellar cast came together, as well as their spin on LGBT issues. They're currently working on a documentary about the Oscars and a biopic about Anita Bryant starring Uma Thurman.



Next I chat with director Malcolm Ingram, whose documentary Continental takes viewers back in time to the sexually charged New York of 1968, when Steve Ostrow opened the Continental Baths. When they added entertainment, this is where Bette Midler, Barry Manilow, Patti LaBelle and Peter Allen, just to name a few, took center stage. Ingram talks about the difficulties of making LGBT films, and journalist Michael Musto, who appears in the film, shares his concerns about the future of LGBT stories being told by major studios. Musto gave the example of Behind the Candelabra, for which it took straight director Steven Soderbergh 10 years to found a home on HBO.
I conclude my audio montage with director Jeffrey Schwarz (Vito), whose documentary I Am Divine is a fabulous tribute to John Waters muse Divine, using archival footage. Jeffrey talks about his film and LGBT filmmaking in general. His next film is Tab Hunter Confidential, about the iconic screen legend who came out in 2006 in his memoir Tab Hunter Confidential: The Making of a Movie Star.
For more information on the Provincetown International Film Festival, visit ptownfilmfest.org.
Listen to more interviews with LGBTQ leaders, allies, and celebrities at OUTTAKE VOICES™.
REAL LIFE. REAL NEWS. REAL VOICES.
Help us tell more of the stories that matter from voices that too often remain unheard.