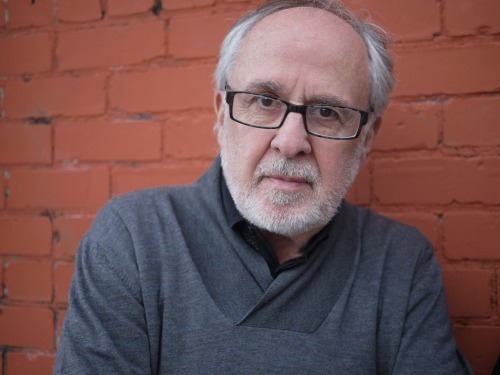 Bob James is one of jazz's most renown pianists and composers. With music as a part of his life at an early age, he has nothing short of a love affair with his music and his preferred instrument, the acoustic piano. Having worked with the likes of Grover Washington Jr., David Sanborn, and Stanley Turrentine, among other greats, and with his long discography of solo works starting with 1974's One, James solidified his place in jazz history with a certain touch on the keys that's influenced from the pianists he admired while being able to eventually develop his own style that is often unmatched.
Bob James received his Bachelor's and Master's degree in Music from the University Of Michigan, and was just recently inducted into the school's Music Hall Of Fame. He continues to be a Michigan native now living up north in Traverse City. The legendary pianist is coming back to his alma mater for An Evening with Bob James: A "Homecoming" Concert, at the Hill Auditorium in Ann Arbor on Saturday, November 15th, and I was able to chat with James over the phone recently about his times at the college along with how his music has shaped himself and would come to shape a budding genre known as hip hop.
You were just inducted into the University Of Michigan School Of Music Hall Of Fame. Speak about your experiences going to the school.
Michigan is where I formed just about every opinion I that I have about music, life, and everything else. I met my wife there back in 1958. Some of the best friends that I made there are still very much a part of my life. It's a phenomenal school that in many ways goes beyond just a music school. It's really big and the opportunities to be educated in a well rounded way are what I remember the most.
You're in your mid 70s now and still making and performing music, how do you keep going after all these years?
I'm very lucky. I'm going to be knocking on wood as I say this. I'm lucky to have enjoyed relatively good health and I think music is a big part of that too. I get to do what I want to do as an occupation and a hobby and a passion, and I still feel that way about it. I think it makes you look forward to the next challenge. I do not want to be that person that fades away or retires or loses my enthusiasm. The main thing I feel like I get more energy, more enthusiasm about the next project or staying active or being involved in the music scene. There are maybe not that many great aspects of getting old but one of them is I think is I have more confidence. I look inward to my own personal energy rather than try to be somebody else other than who I am. At this late stage, I know that I am never going to be somebody else. I just be who I am and try to make the best of it.
Speaking of confidence, what have you learned over the years about looking inward into yourself when making music?
I think I was pretty much like a lot of other musicians in the early stages. I was very influenced by the other people I admire the most as pianist. I very much admired Bill Evans, Oscar Peterson and Count Basie, and a number of others. I did spend a lot of time trying to figure that out, trying to figure how they played what they played and was envious of the good aspects of them. Somewhere along the way I realized I would never be them. I couldn't be them. I had to go on a different kind of journey to find myself and somewhere during that journey I began to hear back from other people, friends and listeners, that they would tell me that they could recognize my style. At first, that caught me very much by surprise because I didn't think I had a style. I thought I was just an amalgam of Bill Evans stuff, Oscar Peterson stuff and any other thing that I could find to draw out of to play jazz. I guess life took its own part. By the time I realized that it had happened, I decided that I really wanted to be honest, with my own taste, and my own way of approaching things. That's when I think I had more confidence. I feel more of it in the recent years because I am who I am and I have a lot of people tell me they can recognize my style. They come to my concerts to reinforce that and it makes me very happy, and makes me want to live up to what they expect from me. That all becomes part of what drives me and what has made up my personality.
Do you remember at what time your own style started to flourish?
Yes, sort of. It was gradual that's for sure. One of the things that happened to me and it's something that was happening historically. In the early 1970s, I was beginning get to more opportunities to play in New York City. It was during that time that sort of an electronic revolution was going on in jazz. The shift over to electric bass from acoustic bass. The emergence of the electric guitar. A lot of us were getting some gigs getting pop gigs or rock gigs and that influenced us musically. What happen to me was I was getting a lot of calls for the Fender Rhodes. For a lot of those reason, I got the identified with the Fender Rhodes. I had some mixed feelings about it but I do think that I'm not overstating it by saying that I had my own kind of touch and it was different from other pianist on a Rhodes and I was definitely identified to that sound. Most of my most successful records in the late 70s and early 80s were on the Fender Rhodes. I think maybe I approached it with more respect for that instrument as a unique instrument and I didn't try to play it as if it were a piano. Some of the players that I heard playing the Rhodes were, to my ears, just too heavy with it. They try to apply their touch from the acoustic piano which doesn't really translate very well. So I guess that was probably the time when I started realizing that I had something special and unique to offer and that became identified with me and my style. However, just because I didn't want to get typecast as a Fender Rhodes player in later years and more and more in recent years it's been equally or more important for me to reestablish the fact that all of my training, all of my real passion is for the piano itself. I don't think it will ever be replaced for me in terms of my extreme love for finding most perfect piano that's most perfectly tuned and most perfectly mic'd so that I can have a full expression of playing my music with my touch and my style.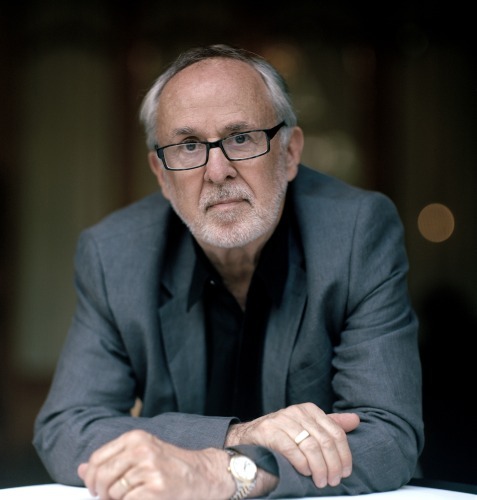 Going back to your music from the 1970s, a lot of those records got sampled by hip hop. What are your thoughts on the way hip hop appropriated your music?
It's amazing. It remains amazing to this day. I can't believe that it's gone on as long as it has. The rap movement which evolved into what's now called the hip hop movement as not only stayed around but it has a long history and a very firm foothold in this new era of popular music. The fact that my music was sampled and became part of that history is for the most part amazingly great. I'm very flattered, very happy about it. Some ways in the early stages it caught the music business by surprise. The rappers, the DJs, the producers, were either naive or just didn't care about the whole aspect of licensing and how the music was copyright protected. I had to have a lot of battles when my music was sampled without my permission to maintain the control over my copyrights. Beyond the hip hop movement or beyond any other movement, the most important thing in my creative life from a business standpoint is the ownership of my copyrights and protecting them. That's been a major challenge because the record companies, in every aspects of the legal part of the music business, have been playing catch up in what started out to be an extremely disorganized chaos as far as copyright infringement. So I can't say that I have in any way had a direct creative involvement in the history of hip hop. For some reason or another, which is still a mystery to me. I'm certainly proud to say that the rhythm section I was playing at that time were awesome and we had great grooves on those records. It's not a stretch to think that if they thought at that time that they can grab that for free without ever having to learn how to play the drums or the guitar or the bass or the piano. Just take it and just stick it in their loop machine and essentially steal it. I own these copyrights and I was very, very lucky that almost every one of the major recordings of mine that were sampled such as "Nautilus," "Take Me to the Mardi Gras," "Westchester Lady" or "Storm King," all of the most sampled things I acquired ownership of those recordings. Not only of the ownership of the recordings but most of the things that were sampled I composed and I own those copyrights. So any of the hip hop people had to come to me for licensing.
So you own the masters for most of your music?
Yes. Almost all of my music and its very unusual. It was a combination of circumstances that allowed that to happen. I made four records for CTI back in the 1970s and I was in lawsuit with the company because I wasn't being paid royalties. I prevailed in the lawsuit and as a result of it; I acquired my four CTI albums back. From that point on, I was in a position where I could license them. So every other deal I made with those recordings, whether it was with Columbia, Sony or Warner Brothers, they were all licensing deals and I retained the control over other kinds of usage such as licensing samples.
When it comes to those albums or anything else you own, are there any unreleased sessions or songs that you might eventually release?
Probably not. The expense of it has gotten so heavy to go back to the analog tapes and some of which are not really preserved well enough to be worked with after all of this time. The other thing is, I released all my records for Japan and the Japanese company that wanted them at that time wanted a bonus track so I took most of what I considered to be releasable extra cuts and put them as a bonus cut on about 15 different albums that I released. I tend to think with more enthusiasm about going forward than I do about going backward.
Your track "Angela" became one of the most famous TV show themes ever when it was used for Taxi. How did that come about?
When talking about my past, so many times it comes up that things happen as a fluke. I guess it isn't really totally a fluke because I think I earned my way into having my music accessible and heard in a wide variety of circumstances. But I never sought out the gig to do the music for the Taxi series. It came to me by way of a proposal from the producer that had one of my CTI recordings in their collection, my fourth album BJ4. They really liked it and think they were doing some experimenting with trying different music as a style or as a mood for the series in early edits. They used my recordings and they thought it fit the style of what they were looking for so they called to see if I would be interested in creating mood music with that same vibe or groove style. One thing lead to another from those conversations and one of the things I said from the beginning is I didn't believe it was the right approach to just treat my music as sound cues in a sitcom because most of the music cues on those sitcoms are very very short, no more than 10-15 seconds. I offered them the idea of a music library sort of speaks in which I would just go into the recording studio with my favorite musicians and treat it like we were making an album. I told them I would attempt to give them a wide variety of music - fast, slow, happy, sad, whatever, but without it being specific. I had actually written a piece I thought I wanted to present as the main theme thinking at the time they would want something high energy, New York city cab driver, heavy traffic, car horns. So I submitted that but along the way I also submitted a half dozen other pieces of music, recorded them, one of which was this piece that ended up called "Angela." They really liked it and I think they liked my other piece, the fast piece one, they used it on a couple episodes, but they had arrived at a place where they wanted the mood of the show to be this taxi going over the bridge at dusk, a kind of very mellow atmosphere, and they really loved this other piece so they asked me if it was okay to used that as the main theme and they did and the rest as they say is my history. I think they were actually right but I wouldn't have not picked that as my choice.
What's your earliest music memory?
I have several real old ones. I started so young that I probably don't remember very much about the first couple years because I started at 4 years old. My mother was very much wanting both me and my sister to be active with music. She's four years older me having taken piano lessons. I was observing her with the piano teacher who happens to be Catholic nun. At that time, she was considered the best teacher in our small town and they noticed that I started mimicking the stuff she was doing on the piano. They decided that it might be a good idea to start me really early. I was quite fortunate to get this Catholic nun, who was a great teacher, very strict, but taught me a lot of fundamentals very early on.
Bob James plays the Hill Auditorium (825 N University Ave) in Ann Arbor, Michigan on Saturday, November 15th for An Evening with Bob James: A "Homecoming" Concert. The show starts at 8pm and for more information and purchase tickets, visit ums.org. For more information on Bob James, visit bobjames.com.
REAL LIFE. REAL NEWS. REAL VOICES.
Help us tell more of the stories that matter from voices that too often remain unheard.